By David Pring-Mill
When it comes to the activities of Hollywood labor unions, much of the industry's recent attention has been drawn to the protracted dispute between the WGA (a labor union of screenwriters) and the major talent agencies. WGA leadership has objected to what it characterizes as unacceptable conflicts of interest: agencies receiving packaging fees and, increasingly, having corporate affiliations with production companies.
Digital transformation of the entertainment industry also presents another important question for labor:
As new types of distribution emerge and as different types of content become blurred, should creative workers strive for some form of pay parity across platforms?
In such a scenario, screenwriters might be able to command the same rate for a one-hour or half-hour script, whether the content is intended for broadcast, basic cable, pay TV, or any of the new SVOD options. Complicating matters further, it isn't always clear during development where a project will ultimately end up or what the production budget will be. And parity might not be a desirable gold standard if it ultimately results in pay reductions.
The WGA was set to renegotiate its contract with a multi-employer bargaining unit known as the Alliance of Motion Picture and Television Producers (AMPTP) but the global pandemic necessitated an extension and discussions pertaining to the WGA Health Fund (an especially critical protection during this ongoing pandemic) became heated. This process of renegotiation normally happens every three years.
SAG-AFTRA, the actors' union, also recently began its negotiations with the AMPTP for a successor agreement. These labor unions are trying to weather the current crisis, while also keeping an eye on the future.
"Is a 15-minute show on Quibi analogous to a television show? Should it be up for the same awards? And more importantly, should the performers and crew members be paid the standard television union rates?" said Alex Darke, the owner of FilmmakingCentral.com and former director of photography for "Larry King Now," in an interview with Policy2050.
He continued: "It's a bit of a double-edged sword. The platforms want the clout and are willing to spend the money on their flagship programs so they are big advocates for normalizing streaming and folding it into the television umbrella. But, on the mid and lower-tiered content, they want to pinch as many pennies as possible and are quick to sweep them under the new media rug.
"We are already seeing the tensions rise among the unions and workers who are fed up with the loopholes and providing broadcast quality work for web rates."
A WGA membership survey noted that in this era of new streaming services and opportunities, there have also been losses for working writers: "Residuals for reuse of original SVOD (Streaming Video On-Demand) programming on streaming platforms are often lower than in traditional reuse markets and have not kept pace with the global growth of SVOD."
Residuals are meant to offer an additional form of value capture for creative workers when their creative work generates new or repeat value.
Even major studios have encountered heightened challenges with some of these industrywide reconfigurations and developments. The stakes are especially high for the international, limited-window, theatrical releases of tentpole movies. In a roundtable discussion facilitated by The Hollywood Reporter, Jim Gianopulos, the CEO of Paramount Pictures, said, "You're also working without a net. It used to be that you always had this ancillary business, particularly in the heyday of video, where you were filling a pipeline of video, you know, distribution and rental."
Today, the pipeline often leads to streaming. Media workers and companies are still figuring out how to best protect their interests in these new models.
In 2017, the WGA managed to secure new, additional residuals for content reuse on foreign-affiliated SVOD services. These increased residuals apply to content written under license agreements made on or after May 2, 2017.
As a result, it was announced that Netflix would wind up paying writers $19,058 more in residuals over three years for each episode of a half-hour high-budget show than it would have paid out under the previous residual formulas. Writer gains were also realized across Netflix's high-budget one-hours, with an additional $34,637 generated in residuals.
These residual payments are tied to each platform's subscriber base. As a US-based SVOD service, Hulu was exempt from new foreign residuals but subject to a domestic residual of 35% of an applicable minimum, due after 90 days of availability.
The WGA has gone on strike six times since the 1960s.
It has been argued that writers, in particular, have less leverage because of the very nature of Hollywood content creation. Studios and production companies have the ability to brace themselves for strikes by stockpiling scripts and, if writers do go on strike, there may be a delay before any effects are felt.
Mark Evanier, a comic book and TV writer, acknowledged these challenges during the 2007-2008 WGA strike, which was prompted by writers' demands for new media residuals and jurisdiction.
In a column for The New Republic, Evanier explained, "Of the three 'above the line' labor organizations in town – the Directors Guild, the Screen Actors Guild, and the Writers Guild – we're the ones who have the toughest time shutting things down. When actors walk, you tend to notice it right away. There's no one to film. If the Directors walked – which they don't, but if they did – they'd also bring things to a screeching halt. With us, there's a lag, as scripts that are already completed get filmed. If you're the guy charged with rolling back the unions and getting their services cheaper, where would you start?"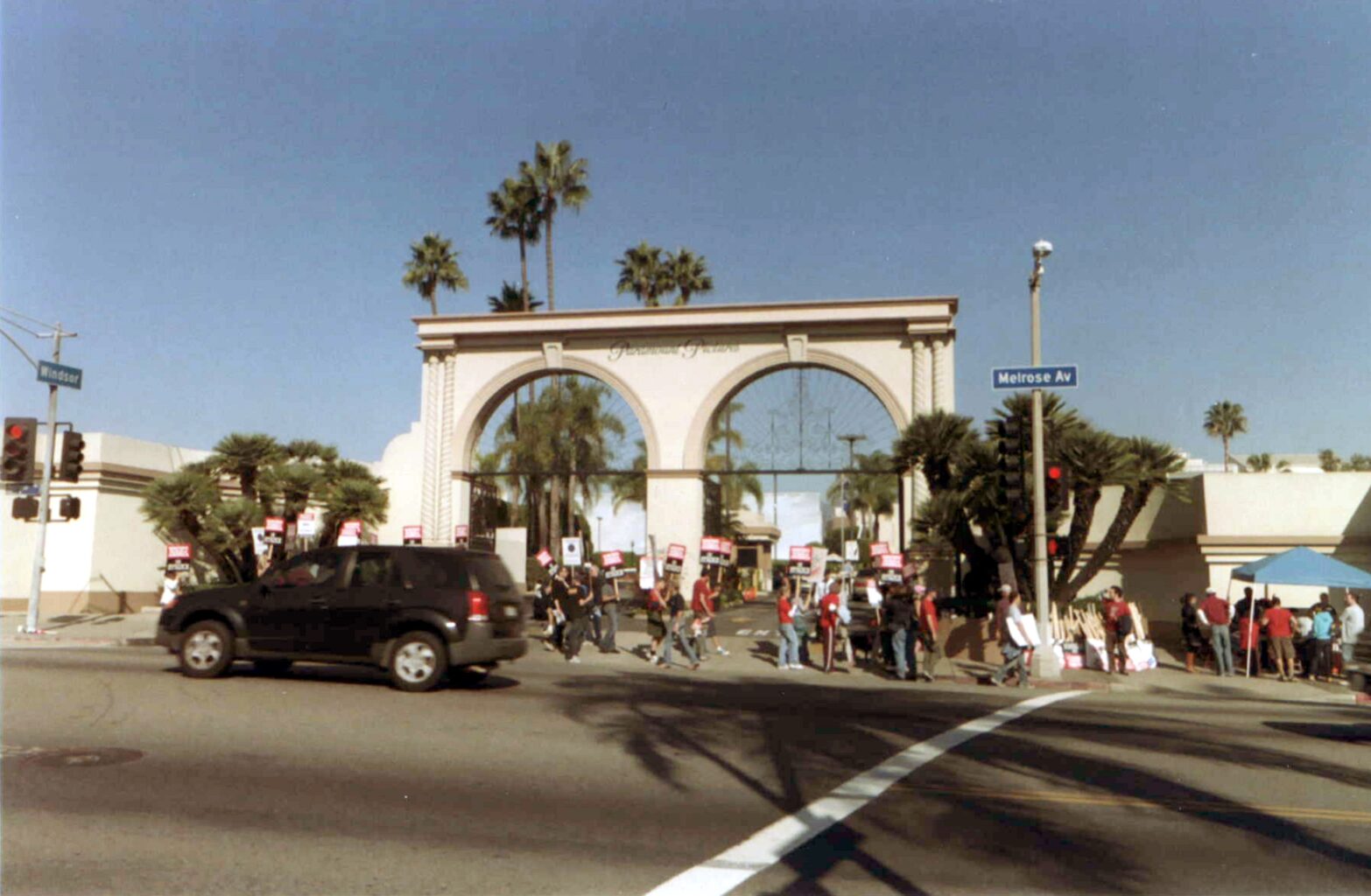 The 2007 strike cost the local economy about US $2.5B, according to Jack Kyser, chief economist of the Los Angeles County Economic Development Corp. After negotiations were concluded and a new three-year collective bargaining agreement was reached, the WGA informed its members that the deal would net them US $130M more over the life of the contract than what they would have otherwise received.
Nellie Andreeva, a journalist with Deadline, has reported that it is now "standard procedure" for the major TV companies to strategize preemptively "every time the writers guild's contract nears an end and there are major issues on the table." The recent blurring of content types is also relevant here. Limited series were once a rarity but they are now very popular on streaming services and they may be more impervious to a strike action.
According to a New Labor Forum article by former UCLA professor Archie Kleingartner, Hollywood creatives have developed a uniquely successful collective bargaining system.
During these times of extreme disruption, continued adaptation and new tactics may be required.
This is part of an ongoing series of articles about major disruptions in the technology, media, and telecom sector. You can read the other, related articles in Quick Insights and check the Whitepapers section for periodic, in-depth analyses. Subscribe for updates here.