By David Pring-Mill
Bob Ellison, a creative consultant on classic TV comedies, was once watching a rough cut of a pilot, alongside the network president. The executive remarked, "There's not enough close-ups." Ellison quipped, "Pull up your chair."
Sometimes, the process of note-giving can become contentious across creative endeavors. Sometimes, it can be instrumental in making a project dramatically better. There has always been a certain amount of subjectivity clouding these conversations. Today, "data" could become the new form of "notes," something referenced with an air of objectivity.
Across industries, many recent business transformations have been driven by newly available, or newly intelligible, data. New technologies can generate insights. It's an imperfect process. Sometimes, there are biases hidden in AI methods or datasets. Sometimes, the analytic output selectively frames a complex situation and misleads decision-makers. There can also be broader mismatches between certain types of analytics and the intrinsic nature of an industry and its products.
Is data applicable to the entertainment industry? In marketing endeavors, perhaps, but ideation and creativity are complex, irrational, and deeply emotional undertakings.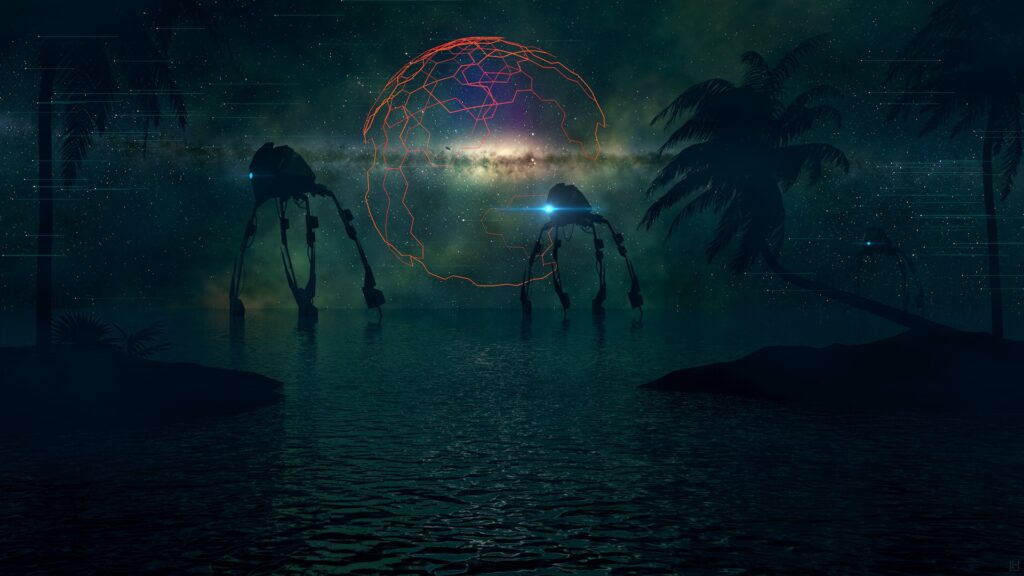 Some modern literary critics have essentially argued that all of the stories that could be told have already been told. Sometimes, the implication is that creative material is finite, it's somehow used-up, and any further creation is bound to be imitative, whether intentional or not. This academic and abstract idea dovetails in an interesting way with recent technological applications.
Certain media companies and third-party AI vendors think that they can predict the success of entertainment content by analyzing its proposed attributes in advance and by analyzing the attributes and commercial success of past content.
However, there's a risk that they're actually oversimplifying things. Even though it's possible to identify underlying narratives or types of narrative conflict (man vs. nature, to pick one example), that doesn't mean much from a predictive standpoint. There are beloved survival stories. There are boring survival stories.
Extending the metaphor further, this isn't about seeing the forest for the trees. This is about understanding that the forest is the trees. When you walk through a forest, you enjoy it because of the din of birds chirping and leaves rustling, the crisp air, the textures of nature, and the dappling of light. In a film, similar aesthetic textures apply in the form of cinematography, set decoration, hair and makeup, and the "chemistry" between actors and creatives.
Even when data reveals a trend or the popularity of a particular actor in a certain territory, there is the risk that a project might be evaluated or a decision might be made on that basis alone, even though a truly impactful creative work is greater than the sum of its parts. It's harder to benchmark more nuanced ideas and intricacies against data.
The desire is nevertheless understandable. It's tempting to reference data in order to mitigate risk. But trying to be risk-averse in an unavoidably risky and dynamic marketplace may be a flawed premise to begin with, and it could actually backfire.
"The Pixar stories are so original that sometimes it's hard when you first hear them to believe that they could be successful movies," said Bob Iger, in a video he prepared for the online education platform MasterClass. "I could stand here and pitch one of them: how about the idea of rats cooking in a high-end French restaurant? Well, that sounds pretty crazy and one you might want to avoid in terms of making a film. That was 'Ratatouille,' I think one of the greatest movies that Pixar has ever made."
Iger believes that data can help to contextualize and customize entertainment viewing experiences, potentially leading to more lucrative business models. However, he is skeptical about other areas of purported usefulness.
"I think there's a real value of understanding a marketplace," said Iger. "Collecting data about that marketplace in order to determine what story to tell, or how you tell the story, to me is a waste of time. I don't think you ever learn enough from data about what a marketplace would want in terms of story or how a marketplace might even react to a story. That decision needs to be based more on gut instinct and on a confidence level you may have in the creative entity that is telling the story."
However, a data-driven strategy in IP development might inspire the confidence of risk-averse investors, especially during the peak of a technological hype cycle. In that respect, it could have utility from a financing perspective, even if it isn't especially meaningful to creative development or collaborations. That could also be characterized as misleading.
"I'll say this as a CEO of an AI company, most data is garbage," said Chris Nicholson, founder and CEO of Pathmind. He said that sophisticated tech companies with AI chops that can squeeze a lot of value out of data but "most big data companies are involved in waste management."
In Nicholson's take, data storage companies are basically running landfills and other tech companies are building the garbage trucks.
He concluded, "Every once in a while, you get data that can be recycled to a secondary purpose, which would be making a prediction that's valuable to a company. So AI, as a predictive industry, is really in the recycling business, relating to the garbage that companies are collecting and calling data."
(Nicholson's company offers cloud-based, SaaS reinforcement learning algorithms, which can be used to optimize decision paths in complex simulations.)
Luke Watson, a media and digital innovation consultant, also expressed this viewpoint. "You would need a supercomputer, beyond what we can currently build, to truly analyze all of these creative elements and how they work together to create entertainment," he said. "We still need to rely on the best supercomputer we have, which is the human brain, based on experience, based on instinct."
He suggested that data is "just one more sense at your disposal."
The "Analog: Creativity and Artificial Intelligence" Vancouver conference, organized by the Canada Media Fund, unearthed additional areas of opportunity and concern. In particular, Ben Bogart, an artist who works with technology, rattled off a number of somewhat philosophical responses to the main premise.
"How can AI structure our own cultural conceptions of ourselves?" he wondered. He said that "automating irrational tasks is an interesting idea," then added that "some people could argue there are irrational components within creativity."
Are methodical technologies still relevant to artists who are creating on the edge of irrationality? And what about embodied intelligence?
"We need to think about how we're privileging different kinds of intelligence when we're asking these questions about artificial intelligence," he remarked.
Perhaps a machine could construct an idea that is unthinkable by a human. However, the machine might not be thinking through human culture and human context and it might take a human-in-the-loop to determine if that idea would be relevant to the culture.
Furthermore, as innovators build devices that interact with the public, they sometimes need to distinguish between emotional sensitivity and emotional manipulation.
Philippe Pasquier, an associate professor in the School of Interactive Arts and Technology at Simon Fraser University, said, "AI also could lower the bar of creativity by allowing people to select from automatically-generated content."
David Usher, a multidisciplinary artist, opined, "In many ways, I see AI as the auto-tune of everything."
Tech may not currently be equipped to guide the development of cinematic IP in an especially deep way. However, as the entertainment industry spans across more and more devices and markets its products to younger consumers, there are additional opportunities for IP monetization, thanks to Silicon Valley's involvement.
Many media properties generate additional revenue through mobile apps and interactive entertainment, which can be marketed using data-driven strategies. Sometimes, the apps are given away freely and perceived as an extension of the film or TV series' marketing. In other instances, popular apps and games have been adapted into films and TV series, with varying levels of success.
The relationship between intellectual property and technology is complex, and media companies need to explore it with care if they want to commercially succeed and influence culture in a positive way.
This is part of an ongoing series of articles about major disruptions in the technology, media, and telecom sector. You can read the other, related articles in Quick Insights and check the Whitepapers section for periodic, in-depth analyses. Subscribe for updates here.