By David Pring-Mill
On June 30th, presidential candidate Joe Biden delivered a speech from a high school gym in Greenville, Delaware. The American flag backdrop, public forum, reverberant space, lectern, and dual teleprompters would all seem typical enough for a political speech, except that the music, cheers, and crowd reactions were absent. The in-person audience consisted mainly of socially distanced reporters. And the voters were tuning in online — some to the live stream, some later on, and some selectively watching the excerpts that are snipped out, circulated, and re-contextualized.
Joe Biden has digitally adapted his presidential campaign to spread his political message, while limiting the spread of COVID-19.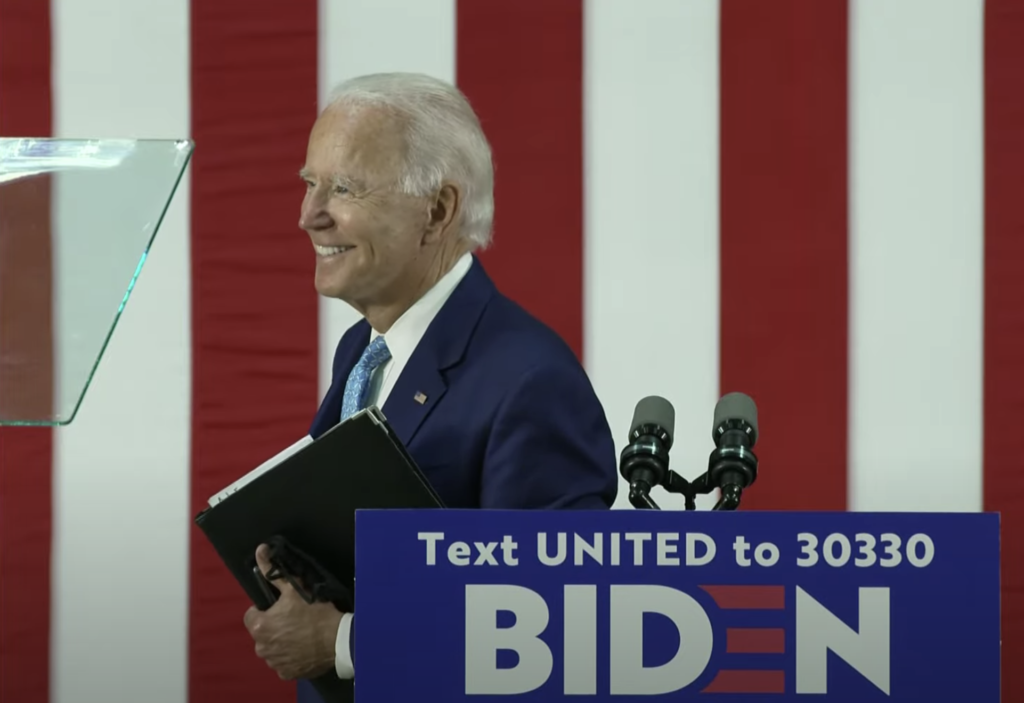 Biden addressed these adaptations directly in response to a reporter's question. He said that the campaign, perhaps the most unusual in modern history, started with the premise of "following the doc's orders, not just for me, but for the country." That meant he wouldn't be holding rallies.
Biden said that ideally, he'd much rather be out there, getting a sense of people's concerns by the look in their eyes and their plaintive voices. He noted that it's still possible to have a one-to-one conversation with an audience member, even with cameras and screens serving as an intermediary. "The irony is, we've probably reached more people directly," he said, explaining that an estimated 200 million people have watched the half dozen, semi-public campaign events.
At this particular event, the former vice president had an important message to deliver, one that he has articulated before: "We won't be able to solve the economic crisis without a rigorous public health approach. They're not separable."
But Biden's low-key, socially distanced approach to campaigning has provided an opening for criticisms from the Trump campaign and its surrogates.
Criticism of Biden's Precautions
In an interview on the FOX News program "Sunday Morning Futures with Maria Bartiromo," Donald Trump Jr suggested that Democrats wanted to do a virtual convention not to mitigate the deadly spread of COVID-19, but to cover up the lack of enthusiasm for Joe Biden. "So this whole scenario is really the ultimate best case scenario for Joe Biden and his campaign," opined the President's son.
Over 138,000 people in the United States have died from COVID-19. The Trump campaign sought to replicate its past success with well-attended rallies in Tulsa, Oklahoma on June 20th, but the city fire marshal's office reported a crowd of just less than 6,200 in an arena that has the capacity to seat 19,000. Although these attendees were provided with masks, most did not wear them.
Six of Trump's campaign staffers and two members of the Secret Service who helped to prepare the rally have tested positive for COVID-19. Afterward, Tulsa City-County Health Department Director Dr. Bruce Dart revealed: "In the past few days, we've seen almost 500 new cases, and we had several large events just over two weeks ago, so I guess we just connect the dots."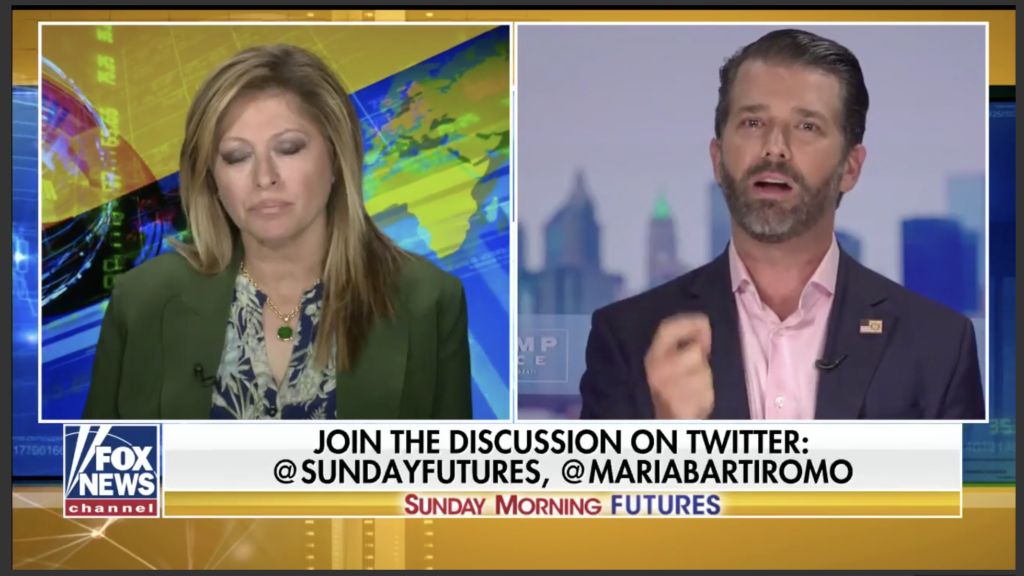 Biden has significantly reduced the possibility that his campaign could be a vector for infection, but he's now reliant upon a virtual medium that is subject to manipulation.
At another semi-public campaign event on July 9th, Joe Biden paused his speech to inquire if it was raining in an outside area. He invited people to come inside to avoid getting wet. Dan Scavino, the longest-serving aide in the Trump administration, released a deceptively edited video on social media that portrayed this as a moment of confusion for Biden, and boredom for the audience. President Trump retweeted it, along with the comment, "Is this what you want for your President??? With no ratings, media will go down along with our great USA!"
The President, in sharp contrast to Biden's concerns, has a history of encouraging violence against journalists and protestors. But President Trump is correct in asserting that his rhetoric and conduct seem to effectively drive news coverage and clicks, with US $5 billion of earned media serving as a contributing factor to his 2016 election.
This may prompt questions such as: Why is that? Should digital media be reengineered around different factors and business models? And finally, are TV ratings the right way to evaluate Presidential performance during a global pandemic and economic recession, or are they a self-involved metric?
Reengineering Digital Media
The tech industry has already self-reflected as to the "why" that may be involved in digital engagement, even without mentioning Trump directly.
In several interviews, Elon Musk has emphasized the difference between the cerebral cortex and the limbic system. Speaking to AI influencer Lex Fridman, he said, "It sort of seems like, surely the really smart thing [the cerebral cortex] should control the dumb thing [the limbic system], but actually, the dumb thing controls the smart thing."
In an infamous interview with Joe Rogan, he noted that all of the things that we like, hate, and fear are accessible on the internet, as a projection of our limbic system, in a complex entanglement that binds together biology and technology. Musk said that success on social media is essentially a function of how much "limbic resonance" the content, or content creator, is able to achieve with people — "the more limbic resonance, the more engagement."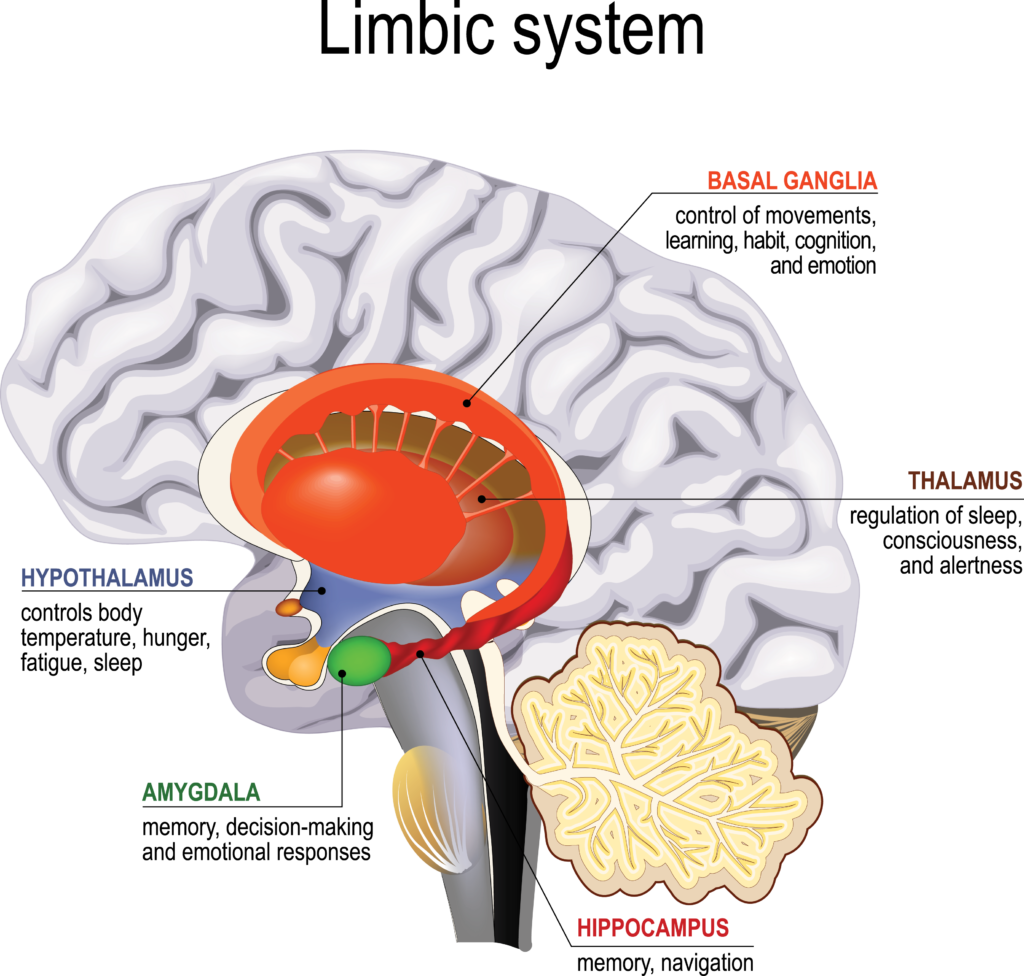 Nicole Wong, a lawyer who worked at Twitter and Google before joining the Obama administration as deputy CTO of the United States, previously told Recode Decode's Kara Swisher that the massive scale of content and users on social media has effectively prevented slower-paced, culturally-specific, fully contextual content moderation. Errors are inevitable. She wondered if it's time to just slow everything down, orchestrating the digital equivalent of a slow food movement.
Wong said that Google was originally built around design pillars that included comprehensiveness, relevance, and speed. The objective was to comb through all the info and speedily deliver the right response. She said that in the mid-2000s, when social networks and behavioral advertising came into play, there was a change in these underlying principles, with an increased value placed upon personalization, which is not the same as relevance, and engagement, which is what keeps you here and is oftentimes "the most outrageous thing you can find." Or, as Musk would say, "limbic resonance."
"So speed is still there but the first two have changed and that has, I think, propelled this crazy environment that we're in now, so what if we changed the pillars again?" suggested Wong. She mentioned accuracy, authenticity, and context as alternative pillars that might make the internet more desirable.
Nicole Wong conceded that this might have the downside of temporarily delaying certain social movements. "So there's going to be a cost to refocusing those principles, but maybe that's a different world that we actually ought to be trying to build," she said.
The Metrics for Pandemic Containment and Economic Recovery
As COVID-19 destroys businesses and Joe Biden contrasts his science-based, coordinated approach with the actions of the Trump administration, his ability to engage with the digital media environment, as it now exists, could be a determining factor in the upcoming election. That outcome, in turn, will determine public health policy, as well as many other policies, and shape our economic futures.
In our increasingly digital economy, for all of its flaws, proactive and advanced measurement techniques have proven to be valuable — so long as we're looking at the right metrics. One company's useless, vanity metrics might be another company's metrics of financial success. It depends on the model and objective. The same applies to this political situation.
It's important to note that the TV ratings that President Trump boasts of are not the same as polls. The FiveThirtyEight national polling average currently shows Biden with a 8.9 percentage point lead over Trump (though, notably, the debates haven't happened yet).
According to other polling, President Trump's credibility is also significantly lower than Dr. Anthony Fauci's, which may explain the Trump administration's efforts to undermine and censor the Director of the National Institute of Allergy and Infectious Diseases at the height of an infectious disease-instigated crisis.
As analysts predict what's next for markets, many have suggested that the leading economic indicator is the virus itself. At his Tusla rally, President Trump said that he instructed his people to slow down COVID-19 testing because it was acting as a double-edged sword. He later claimed this was a joke, but complained about the optics: "by having more tests, we have more cases."
At his June 30th event, Biden said, "More testing is not only how you find more cases of coronavirus, Mr. President, it's how you stop the coronavirus cases." He described testing as an insight into what's happening in communities all across the country. "Without that testing, we're flying blind," Biden added.
He also cited medical supplies as a relevant metric. "Hundreds of healthcare workers have died from COVID-19, and tens of thousands have become infected. It should be zero, on both counts, for these healthcare workers if they had the right equipment," said Biden. Urging the President to fully utilize the Defense Production Act, he said, "Fix the shortage of PPE for our healthcare workers before you tee off another round of golf."