By David Pring-Mill
The following text has been excerpted from Sections 13—13.4 of the Policy2050 report "D2C Strategies in the Personal Care Market, 2021," in order to serve as a product sample and fulfill Policy2050's mission "to keep the most socially-relevant insights outside of any paywall."
The pandemic accelerated ecommerce. Personal care products have paired well with D2C business models as well as subscribe-and-save options. This alone merits an examination of the sustainability and social considerations in the category.
Athough sustainability claims are increasingly included in the marketing of personal care products, or implied through claims of natural ingredients and depictions of natural environments, evaluating the actual merits and life-cycles of products can be a complex undertaking.
Furthermore, the mass production of personal care products results in both positive and negative effects at scale.
Personal hygiene is acknowledged by historians as one of the innovations that dramatically improved life expectancy in the middle of the 19th century. And yet, environmental pollution stemming from the increased production and consumption of these products exponentially increases deaths through a variety of health conditions.
Health and personal hygiene
Public health academic Velvl Greene described the transformation of personal hygiene as "a substantial but overlooked component" of a historical period in which health and life expectancies dramatically improved. This behavioral shift towards cleanliness began in the early 1800s and became extremely popular from 1890 to 1915, which Greene was able to observe, in part, through the remnants of industry marketing.
He wrote, "Historic evidence of this behavioral transformation can be gathered from contemporary writings in newspapers and books, governmental reports, medical records, commercial data, and the mirror of social change — advertising directed to the consumer."
New infrastructure, in the form of public bathing/laundry facilities and later waterworks, reduced the laboratory burdens of hygiene at the individual level and helped to erase socioeconomic disparities.
Greene continued: "The literature of the 1850s reveals that the term 'unwashed masses' was not a literary allegory but rather a clinical description of the common folk. Running water was not available, heating water was prohibitively expensive, soap was hard to get or make, and homes had no facilities or space for washing or bathing. Keeping a household's linen clean was an unbelievably grim and laborious task. The rich and titled gathered at Turkish baths or spas; members of the wage-earning class often went through life without a bath, with only an infrequent change of underwear, and with only an occasional ablution in a cold stream or polluted river."
Referring to British government constructions of bathing and laundry facilities at local levels, especially in disadvantaged areas, Greene wrote, "Despite the stigma associated with their use, 10 such facilities in London provided more than a million baths, and more than 300,000 women used the laundry in any given year of the 1860s. By 1905, more than 6 million baths were 'sold,' evidently fulfilling an unmet need."
By 1890, 1.4% of the U.S. urban population was served by the public water system, a figure that then grew to more than 25% in 20 years. The personal care industry piggybacked off this new foundation of infrastructure and daily habits.
Greene wrote, "As water became available, sinks, bathtubs, showers, and indoor toilets were installed. The sale of soap and washing machines increased in a parallel fashion. The personal hygiene transformation was on the way, fueled by aesthetics, social pressures, commercial advertising, and even theologic incentives ('Cleanliness is next to Godliness')."
These new standards of personal and environmental hygiene prevented the transmission of diseases, something that the modern world was reminded of when public figures were touting the benefits of hand-washing on social media, early on in the COVID-19 pandemic.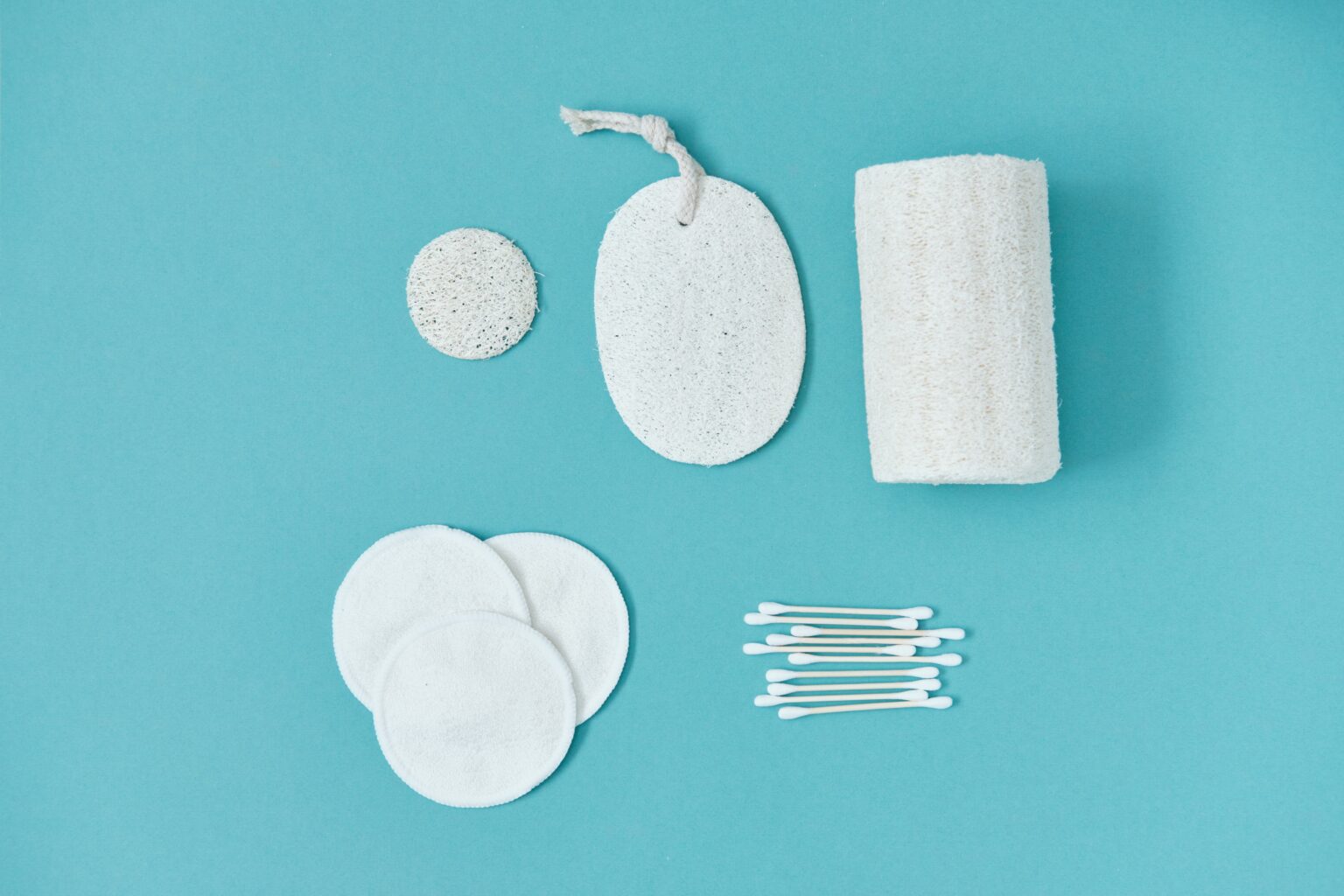 There have also been contrarian perspectives on the consumption of personal care products, which argue for a more natural skin microbiome (see: "Clean" by James Hamblin) and for a reduction in global waste.
In Nature Reviews Microbiology, Byrd, Belkaid, and Segre (2018) wrote: "Interactions between members of the microbiota both shape the resident microbial community and prevent colonization by pathogenic bacteria in a process termed 'colonization resistance.'"
Product formulations
A Boğaziçi University Master of Science thesis written by Şila Temizel-Şekeryan, with support from Unilever Turkey, conducted a life-cycle assessment of personal care products. Temizel-Şekeryan deemed global warming, acidification, eutrophication, ozone layer depletion, and photochemical ozone creation potential to be impact areas of relevance for both hair conditioner and oil spray products.
Temizel determined that the consumption stage of hair conditioners produced the highest potential impacts across all of these impact categories. For oil spray products, she determined that the raw materials acquisition stage produces the highest impact in the overall life-cycle. In every category, oil spray was found to have a lower environmental impact than regular hair conditioner.
Again, the key words for these considerations are "at scale." We live in a globalized economy where venture capital can turn paper napkin ideas into startups that scale very fast and then, very often, get absorbed into existing CPG multinationals, or sometimes go public either traditionally or via the SPAC vehicle. This means that seemingly micro level decision-making, undertaken by new personal care brands, can have macro effects.
For example, Temizel observed that in 2015, 464,388 bottles of hair conditioner and 163,782 bottles of oil spray were produced. According to her research, this means that if oil spray were to be produced and consumed instead of regular hair conditioner, 1,150 tons of CO2 could be eliminated over a one-year period. Temizel also calculated 53.74% water savings from a transition to oil spray formulations from regular conditioners.
Sustainable packaging
Temizel's environmental considerations of packaging options produced more mixed results.
Temizel wrote: "Corrugated cardboard boxes have higher impact than LDPE stretch films as secondary packaging. Therefore, the cardboard boxes used for secondary packaging in oil spray have a higher packaging waste amount than the secondary packaging of the regular hair conditioner. Similarly, the bottle types and amounts differ between these two products. For regular hair conditioner, a HDPE bottle used with a PP cap; while in oil spray, distinctly a PET bottle is used with a pump that consists of different types of plastic and metal. The rest of the primary and secondary packaging such as front and back labels, shrink paper, barcode stickers, are the same in these two products."
The LCA Centre, which is focused on life-cycle assessments of packaging, has determined that 70% of carbon emissions attributable to the health and beauty industry could be eliminated through the use of refillable containers.
David Blanchard, a former chief R&D officer at Unilever, previously commented that "about 95% of the value of plastic packaging put on the market is disposed of after first use."
Zero Waste Europe has estimated that more than 120 billion units of packaging are produced annually by the cosmetics industry, contributing to the loss of 18 million acres of forest.
In November 2020, entrepreneurial academics affiliated with the Vellore Institute of Technology in India, a country beset with pollution and approximately 1.67 million premature deaths annually because of it, proposed the substitution of personal care packaging made up of polymers, additives, adhesives, and coatings with a more natural approach.
They also aired concerns about the use of chemicals in personal care products that may be absorbed by the skin and blood, and present in effluents in spite of wastewater treatment plants. Such health and environmental issues create demand for more natural and sustainable methods, products, and packaging, they argued.
Kingsley, Clarence, and Singh (2020) explained: "Recycled handmade paper is made by reusing old and used paper. The paper is first cut into small sizes and then added to water in a blender. This is done to achieve a pulp of the mixture of a particular consistency. The pulp is then spread over a mesh sheet fitted in a frame to allow the water to drain out. This sheet is then covered with a cloth and pressed down to remove the excess moisture. At this stage the paper can be separated from the mesh sheet frame carefully. Any excess moisture is then removed by air-drying the paper.
By partnering with recycling warehouses we have come up with another alternative for packaging. The glass bottles and jars obtained from these recycling units are first properly sterilized before use to meet health and safety standards."
Perhaps implicit in this packaging method is an opportunity to localize production of personal care products for this market, creating jobs and involving the communities that absorbed some of the harshest environmental impacts of the global growth in consumer packaged goods.
By applying rigorous analysis and consistent, well-considered methodologies, it may be possible for personal care brands to change key processes and ingredients, mitigating their environmental impacts and better supporting their sustainability claims.
Temizel opened her life-cycle assessment with the Buckminster Fuller quote: "The best way to predict the future is to design it."
Culture and body image
This report has analyzed industry best practices for creating, aligning, sustaining, and growing digital channels that serve personal care consumers. It has presented strategies for technological and business efficiency. The many issues of culture and body image that exist within these categories require their own dedicated examination with high cultural sensitivity. Nevertheless, it's important to briefly address this problematic area, if only to keep it on the industry's radar.
Even though black consumers spend dramatically more in hair and beauty categories and sometimes set trends that span across demographics, they have often been excluded from the array of products offered in mainstream retail as well as by the messaging in brand marketing and trends coverage.
Massive global industries have arisen that are essentially about conforming to a white beauty standard, instead of celebrating natural beauty. This biased development was explored within the context of black hair culture in the 2009 documentary "Good Hair." This product usage sometimes also means that BIPOC consumers are exposed to a higher degree of potentially harmful chemicals.
Some of these exclusions and even offensive marketing campaigns are partly attributable to the lack of diversity and inclusion within brands and their ad agencies, as well as the uneven allocation of marketing budgets and overarching goals to synchronize marketing efforts.
The recently renewed focus on systemic racism has driven industry self-reflection and, with continued pressure, could result in personal care companies addressing different needs more responsibly.
With cultural, environmental, and health considerations all playing a role in the reconceptualization of personal care categories, and with D2C facilitating more sales globally, a massive industry is being propelled into the future.
The next generation of consumers will embrace the D2C personal care brands that set clear expectations, earn trust through actions and quality, circumvent stigma or biases, and command digital attention.
The full report "D2C Strategies in the Personal Care Market, 2021" is now available for purchase on Policy2050.com.