By David Pring-Mill
The following text has been excerpted from Section 3.8 of the Policy2050 report "Consumer Trends, Diversification & Strategies in the Global Beverage Industry, 2021," in order to serve as a product sample and fulfill Policy2050's mission "to keep the most socially-relevant insights outside of any paywall."
A Coca-Cola Bottlers Japan public relations official said that prior to the launch of Coke's chuhai product in that market, the company didn't offer a beverage for nighttime consumption.
Addressing the company's moves into the fast-growing functional beverages segment, Coca-Cola Chairman and CEO James Quincey said that reformulations offer the opportunity to meet multiple objectives, such as taste improvements/variations and dietary needs. Some reformulations also acknowledge that an individual consumer's needs change throughout the day, particularly when it comes to caffeine and sugar.
The company tested a coffee-infused cola in Asian markets, with plans for expansion and Quincey stating that "Coke Coffee was designed to reach consumers during specific occasions and channels like the mid-afternoon energy slump at work."
They actually tried this before in 2006 with Coca-Cola Blak and it flopped. Why?
It's not just about the timing of a product within a customer's day. It's about whether the product is well-timed with consumer trends. SVP and Chief Technical Officer Nancy Quan said Coca-Cola Blak was emblematic of a "trend before its time" because people weren't ready to accept coffee as part of the Coca-Cola portfolio and brand.
Many consumers' days look very different now
When COVID-19 cases escalated in North America, consumers stockpiled non-perishable and frozen foods. This was one of the defining consumption-related events of 2020. Consumers felt that their access to these goods might be threatened and wanted to minimize their number of shopping outings to minimize their risk of exposure.
Looking slightly closer, however, there also seemed to be increased demand for ingredients that are thought of as easy and versatile. This has been proposed as the explanation for the 500% increase in the demand for eggs, early on in the pandemic.
But it wasn't just a matter of combining ingredients to fulfill nutritional needs and create variety for the palate. It seemed to be about creating more variety for the mind and filling new windows of time availability.
The evidence: people weren't buying eggs only. Pancake mix and syrup purchases increased by 245% over just 6 weeks. Hot cereal and breakfast meat sales also spiked.
People finally had time to make breakfast and respect its continually asserted importance. (There is actually limited evidence supporting or refuting the idea that breakfast is "the most important meal" but never mind that.) People knew that they were about to transition to a "new normal." Their dollars represented a desire to make different choices and make it work.
The pandemic even led to a resurgence in some products that previously had declining sales, such as cereal and wrapped cheese slices. Greg Portell, a management consultant, referenced time within his explanation for this phenomenon: "The reality is the time pressures that we all dreamt would be taken away as part of this work-from-home [situation] are really magnified, so consumers are trying to simplify their lives at home and that's leading into category choices."
To be clear, the pandemic initially drove sales growth for two seemingly opposite types of groceries: 1) ingredients that were easy and versatile, which can be used to create meal variety and even behavioral variety, and 2) ready-to-eat meals and ingredients, for the professionals who saw their workloads increased during work-from-home arrangements.
To better serve consumers who have now transitioned to WFH for the foreseeable future, makers of functional beverages need to appreciate these types of nuances.
Functional beverages do as the category name suggests: they claim to serve a function within our bodies, so that we can, in turn, function. We seek these changes in our bodies for the sake of our behaviors in life, and our behaviors tend to have an association with time.
Food and beverages are often consumed during meals, breaks, or even on-the-go. But we are less on-the-go. To maximize the success of their products, beverage companies must view consumer behavior trends with increased granularity. They must pay closer attention to their customers' relationship with time, especially during this new normal where days are restructured, time is harder to gauge, and personal/professional lives blur together.
It isn't easy. There's time of day, and there's also timing — whether a consumer is ahead of, or behind, a trend, or even trend-oriented at all; whether the beverage product is ahead of, or behind, the trend; whether the company has achieved the scale required to capitalize on the product while it's still trendy; whether there's active ingredient deterioration after packaging; whether the shelf life required for quality, and the expiration date required by law, is compatible with the current sales volume.
Timing is not incidental. Timing is everything.
A media company, Quibi, raised $1.75 billion in order to provide bite-sized media on mobile but it became a very high-profile failure in 2020. Originally, Quibi co-founder and Hollywood mogul Jeffrey Katzenberg cited the pandemic as the cause of the startup's headwinds, due to the fact that it was intended to provide value during commutes and awkward, in-between moments, which didn't really exist in the same way anymore during quarantines.
After the service ultimately decided to shut down, making way for Roku's acquisition of its content, Katzenberg characterized his own prior remark as "a flippant answer," noting that "other companies have faced the challenges of COVID and have managed to find a path."
Some of those other companies are in food and beverages, and they, too, should be thinking a lot about time: how they can bring newly relevant products to market (such as anti-anxiety beverages) as quickly as possible, and how their consumers might be structuring their days differently.
PepsiCo's "Driftwell" beverage was the result of the company's fastest development cycle. They reportedly took it from ideation to market in record time. Driftwell is intended for the stressful moments in each day and, of course, for bedtime. The pandemic disrupted people's routines, causing sleep problems a.k.a. "coronasomnia."
Driftwell wasn't released in the U.S. until the end of 2020 but PepsiCo found itself ahead of the trend, thanks to a clever, unconventional method of brainstorming. They actually built out an online platform where employees team up to create and propose innovations. Virtual investment dollars are directed towards the best ideas and then the global leadership team takes a look. The Driftwell beverage idea, which actually predates the pandemic, is supposed to be "spa-inspired."
In early 2021, PepsiCo showed interest in testing the idea that energy drinks could be repositioned for morning consumption. Laguarta said, "Our focus now is on the pure energy category. We have identified the morning occasion as an open opportunity that is not well covered by existing propositions. And I think we have also the coffee bar."
A partnership between PepsiCo and LeBron James includes the launch of Mtn Dew Rise Energy. The announcement began: "Every morning is a chance to seize the day and close the gap between intention and motivation."
By the close of Q2 2021, PepsiCo estimated that Mtn Dew Rise had achieved an energy drink market share of 1% over the course of three months, which it interpreted as a solid foundation for future growth.
What these positioning strategies all show is that beverages, and perceptions of time, are inextricable.
Some consumption patterns may be permanently altered after the pandemic subsides. In-store shopping will be viewed by some as a waste of time, given newly familiar options like D2C, platform-based deliveries, or curbside pickup.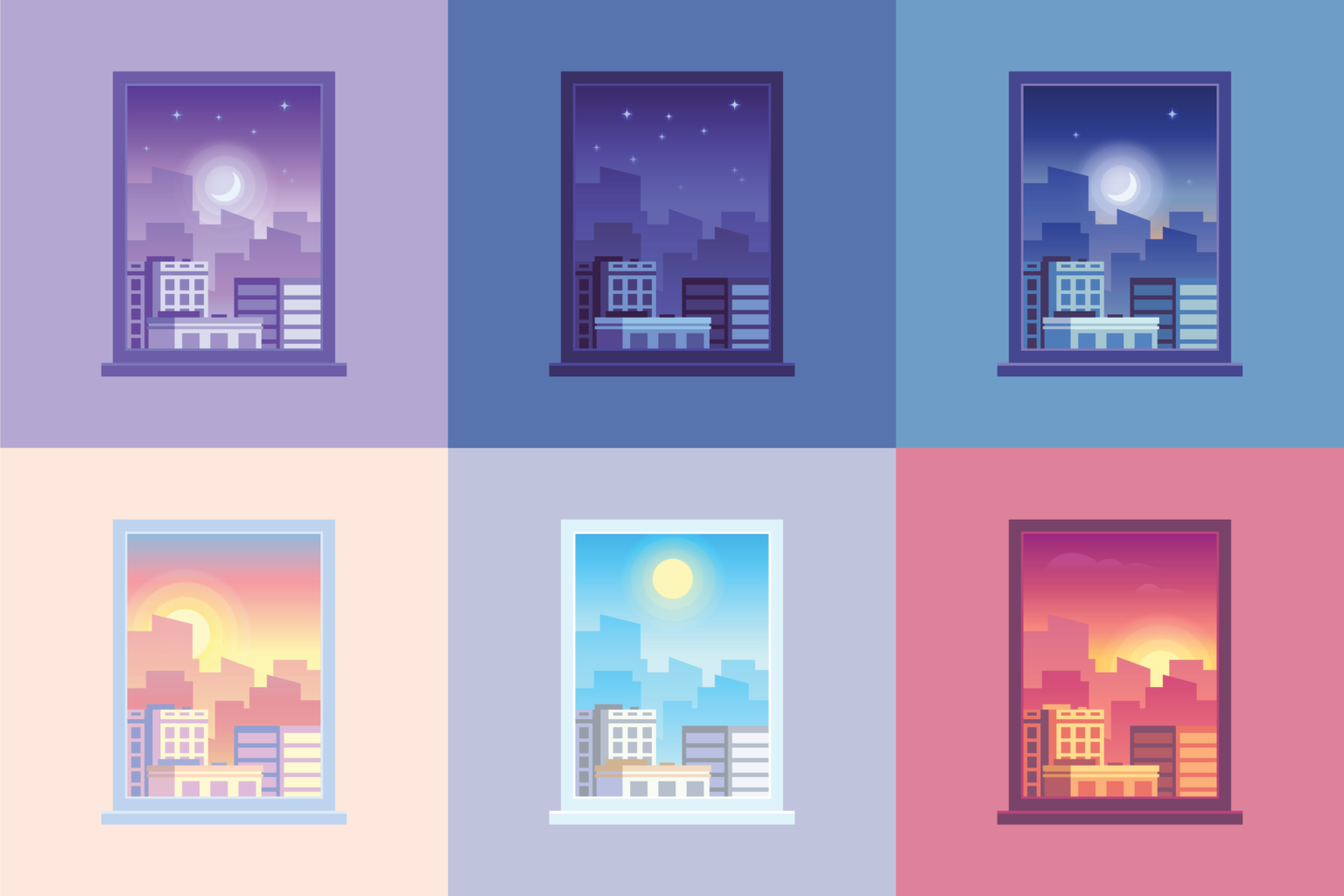 Consumers are interested in functional beverage processes (depending on the time)
Their willingness to be active participants in that process, however, is more of a variable, especially when the process requires a time commitment, like cold brew coffee or kombucha. The degree of willingness could vary from person to person. Even an individual may go back and forth in their level of interest. The frequent, measurable expressions of this varying interest — search queries — is also linked to time of day.
Google utilized its massive search data to detect multiple trends in beverage-related queries from April 2015 to March 2017, removing any seasonal effect and then measuring the year-over-year growth, velocity, and acceleration for each query. YouTube data also shed additional light on the way that content creators are educating consumers on trends and health/wellness components. Just a few years later, some of the highlighted trends already feel dated, which in turn highlights how quickly consumer trends are changing in the beverage space.
But the point was made clear:
There is no getting around the role that time plays in the beverage space.
In its report, Google explained that when it comes to cold brew coffee, which could reach a total U.S. market size of $944.16 million by 2025, the do-it-yourself (DIY) interest spikes at night. Retail brand searches spike in the afternoon.
Google offered an interpretation of this data and suggested that it was actionable for marketers, as they could aim to meet different consumer wants and needs related to cold brew at the optimal time of day.
"Searches for cold brew retail brands spike at 2pm, but consumers are more likely to DIY cold brew in the evenings around 8pm. While this search behavior may be related to store hours, it may also indicate evening DIY behavior to prep cold brew beverages overnight."

— Think with Google, Beverage Trends Report 2017
An alternative interpretation, not explicitly mentioned in Google's report, might be related to circadian rhythms.
According to The National Sleep Foundation, it's quite common for people's internal biological clocks to cause sleepiness in the afternoon. This is sometimes referred to as "the midday slump." At 2pm, people were probably looking to cold brew as a way of quickly elevating their energy levels. They were also likely to be at work and able to grab an order from someplace nearby but unable to pursue a DIY approach. By 8pm, their work obligations had likely ended. They were able to use their free time to probe curiosities. Perhaps there was even a little buyer's remorse associated with the 2pm cold brew purchase at an expensive coffeehouse, and they were researching potential money-saving habits.
As Google pointed out, consumer interest in cold brew originated in conjunction with DIY methods in 2012. Google reported: "Mainstream retail brands began to jump on the trend in 2015, driving interest for cold brew and where to find it out of home. DIY, however, is still the lead influencer for search demand."
The search engine giant also observed that ginger-flavored beverages were gaining traction, mainly in winter. This indicates a seasonal association. They traced that trend's origins to ginger foods (mainly snaps) and it appeared to have evolved into more of a beverage focus.
"As search volume for ginger flavored beverages began to grow seasonally year-over-year, interest in ginger flavored foods also grew but at a slower rate," Google reported.
Going forward, beverage companies might be able to capitalize on other health trends that originate outside of the beverage space.
Google found increased, quantifiable interest in "beverages described by the process in which they are made." They noted that health, taste or connoisseurship could all be serving as possible drivers of these interests.
This notion of connoisseurship has the potential to both expand the market size for functional beverages, and expand the role that functional beverages play in consumers' lifestyles.
Either way, for consumers, "how a drink is made is just as important as what's in it." And for marketers, "highlighting 'process' can be a driver of interest and a reason for consumers to recognize extra value in your beverage," according to Google.
This would be consistent with one of The Coca-Cola Company's articulated strategies, to go from volume-centric to value-centric.
The processes involved in functional beverages intersect with time in a couple of other unique ways:
Pre-COVID, younger consumers, who are prone to sharing aspects of their lives on social media, would routinely purchase beverages and beverage ingredients that are considered to be "Instagrammable" and then document those experiences online. Through the power of social media, these experiences were instantaneously shared with large, sometimes global networks, perhaps inspiring similar purchases.
Latte art is the most obvious example of this phenomenon. Going further, the "Instagrammable" or "Instagram-worthy" factor is said to have put butterfly pea flower tea, a.k.a. blue tea, on some consumers' radar. It naturally changes color from blue to purple when acidity is introduced.
There was a time when consumers didn't scrutinize or document what they ate and drank. Back then, price was perhaps the most important factor. Gradually, consumers became more interested in the specific ingredients being used. Nowadays, there's strong interest in production methods and even DIY solutions.
As consumers pay more attention to behind-the-scenes information about beverage categories, beverage brands need to go behind-the-scenes of the average consumer's day. Deconstructing their habits and patterns could provide key insights.
The full report "Consumer Trends, Diversification & Strategies in the Global Beverage Industry, 2021" is now available for purchase on Policy2050.com.