By David Pring-Mill
The following text has been excerpted from Sections 5.6—5.6.2 of the Policy2050 report "D2C and Other Digital Adaptations During COVID-19," in order to serve as a product sample and fulfill Policy2050's mission "to keep the most socially-relevant insights outside of any paywall."
Unsurprisingly, clothes purchased online are 3x more likely to be returned than clothes bought in a store with mirrors and fitting rooms.
When shopping online, many customers anticipate the misfit, or stylistic mismatch, so they buy the same item in different sizes and colors, with the intention of only ever keeping one version and returning everything else. This habit has been referred to as consumer "bracketing."
The industry tends to expect that 30 to 40% of all clothing purchased online will ultimately be returned, which leaves retailers having to absorb even more individualized shipping costs in the reverse direction.
According to the 2019 Consumer Returns in the Retail Industry report from Appriss Retail, a retail technology provider, the overall value of returned merchandise (not counting overhead) amounted to $309 billion in the U.S. alone in 2019. Online returns amounted to $41 billion. Of that, $20 billion dollars' worth of merchandise, which was originally purchased online, went back via brick-and-mortar locations.
An estimated $428 billion in merchandise was returned in the U.S. during 2020, according to a report from Appriss Retail and the National Retail Federation. That represented 10.6% of total U.S. retail sales. Online returns more than doubled year-over-year; approximately $102 billion of merchandise purchased online was returned.
These staggering figures represent enormous practical challenges. Many retailers and brands have underinvested in their reverse logistics and returns management, in spite of the rising rate of returns. Omnichannel generates more points of sale but also introduces complexities to the ways that consumer dissatisfaction is expressed and returns are processed.
This returns dilemma also has relevance for sales and marketing teams because if a sale is only captured through misrepresentative digital content or listing descriptions, the product might be returned at a not insignificant cost to the retailer or brand. Acknowledging this, becoming more cross-functional, and perhaps even restructuring sales/marketing metrics or incentives into more holistic KPIs could, therefore, be mutually beneficial for businesses and consumers alike. Consumers wouldn't be misled, and businesses wouldn't absorb the cost of those inevitable returns.
Businesses must also leverage efficient systems for tracking and valuing their products. They must rethink their processing of returns because most consumers now think about returns as an essential part of the online buying process.
A May 2019 survey from Klarna, a Swedish ecommerce payment solutions platform, revealed that 75% of Americans view free returns as essential to online purchasing. This calls for a shift in focus: "Not everyone will love their purchase, but help them love the experience."
77% of shoppers indicated that they would be unlikely to buy again from an online retainer after a poor experience with the returns process.
Nevertheless, many retailers and brands still have a minimum qualifying purchasing order for free shipping and may even charge return shipping, or a percentage of it, to deter any returns, despite the ramifications for customer lifetime value. All of this process friction, and even the unknowns around policies and customer experience, act as drivers of Amazon's growth.
A 2019 report from Narvar, a customer engagement platform, suggested that the consumer backlash might not be as severe as the Klarna survey would suggest — in the U.S., 13% of consumers reported they would stop shopping after a negative returns experience, and that figure was 12% in the U.K.
According to David Sobie, co-founder and CEO of Happy Returns, shoppers return 5-10% of their brick-and-mortar purchases, and 15-40% of what they purchase online.
Data aggregation by Shopify has previously placed brick-and-mortar returns at 8-10% and ecommerce at 20%. Holiday gift purchases and big-ticket items experience even higher return rates, at 30% and 50% respectively.
The pandemic obviously led to an uptick in ecommerce but there is, of course, increased returns volume along with that increased sales volume, which produces operational strain and increases the risks of an insufficient or unfair returns process that undermines the brand in the eyes of the consumer.
This is especially problematic because it generally costs more money to acquire new customers than it does to retain them. The market for a niche product, by definition, has a ceiling, which means the business could be losing a customer that isn't easy to find or replace.
Return abuse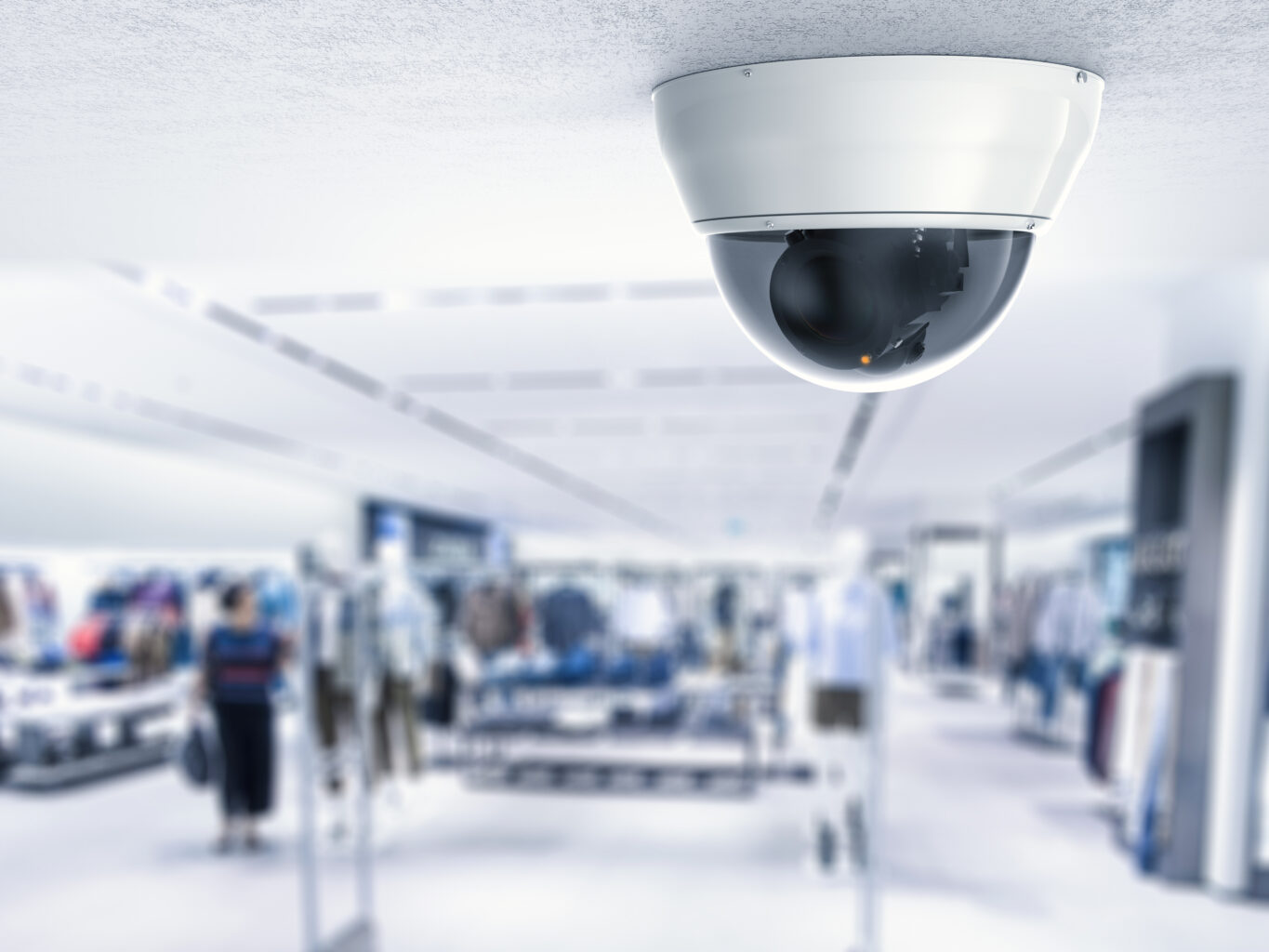 In 2019, Appriss Retail observed: "Return fraud risk is increasing. Annual losses from merchandise return fraud are estimated at $27 billion, up 35% over 2018. The estimated return fraud percentage of 8.8% is 76% higher than last year."
In 2020, $7.7 billion of ecommerce returns in the U.S. were identified as fraudulent, according to Appriss Retail and the National Retail Federation. The NRF wrote: "for every $100 in returned merchandise accepted, retailers lose $5.90 to return fraud."
Even prior to the rise of ecommerce and omnichannel, return policies have been abused.
The Maine-based, family-owned retail company L.L.Bean exists in a similar space as REI and MEC. They also previously offered a generous returns policy that was honored… and exploited.
That policy dated back to the company's storied origins in 1912, when entrepreneurial hunter and fisherman Leon Leonwood Bean established a mail order business (the earlier iteration of D2C) to move units of the waterproof boots he'd designed.
Bean leveraged his quite literal domain expertise of tramping the Maine woods in his brand's marketing materials. He also guaranteed "perfect satisfaction." A production defect resulted in 90 of the first 100 pairs being returned, but by honoring that brand promise, Bean engendered goodwill. He created a better product and an iconic, trusted brand.
The policy, unfortunately, became incompatible with our modern times. Word travels fast over social media.
In 2018, the privately-held company voluntarily disclosed that it had lost $250M on returned items over the preceding five years. What's more, that figure was specifically referring to "destroy quality" returns — items that the business classified as worthy of a landfill, not even outlet resale or donation.
And over those five years, the rate of abuse had actually doubled.
Some people cleared out relatives' attics to cash in on old L.L.Bean clothes that had fallen into disrepair; others actively scoured thrift stores. In some areas, it was commonplace to treat the satisfaction guarantee as a lifetime replacement policy, perpetually updating their gear without incurring additional costs. Many of these "returns" were processed even without receipts presented.
The current, more reasonable return policy accepts returns within one year of purchase and extends that time period further if there's a valid defect due to materials or craftsmanship. It stipulates certain situations in which returns won't be accepted and excludes transactions through third-party sellers. However, it still does an effective job of signalling the brand's confidence in the quality of its products.
L.L.Bean, REI, and MEC all service the outdoors lifestyle. Amazon survived the dot com bubble and grew massively by being customer-centric; arguably, these outdoor recreation businesses endured by being community-centric. MEC's original cooperative structure directly reflected this but perhaps L.L.Bean's privately-held status also made it more accountable to this community, without any additional scrutiny from shareholders and regulators.
Even in moving away from the original return policy, L.L.Bean remained attentive. They conducted surveys, which indicated that 85% of customers were okay with these policy changes. This also likely helped them to identify the backlash on social media as what it was: noise. They knew who their real customers were, where they stood, and what the brand meant to them, allowing them to focus on creating real value.
A fair and frictionless return policy may be the prerequisite to digital sales but it's also clearly a potential failure point for some businesses.
It's important to accommodate reasonable, and very often unreasonable, returns in the interests of customer lifetime value. But not everyone is actually a "customer." A candid conversation with a retail associate will quickly reveal the horrors of what some people try to get away with, and often do.
New transactional and behavioral analytics may finally help businesses figure out where to draw the line. As Tom Rittman, VP of Marketing for Appriss Retail, puts it: "at some point a person's returns overwhelm the value of his/her purchases and send that customer into a negative margin situation."
If consumers keep on using a retailer or brand like a rental service, by exploiting the returns policy, another option is for retailers to quite literally start a rental service, embracing the new Silicon Valley business models that frequently revolve around subscriptions and the sharing economy.
However, determining the exact nature of the return policy abuse is necessary before pursuing such a fundamental adaptation.
Sometimes, acts of outright criminality happen through what seems like a normal return. The different versions of return fraud are actually quite numerous.
Sometimes, a receipt can actually become part of a shoplifting method. The shoplifter might purchase an item in-store, then return to the store without that item, pick an identical item off the rack or shelf, remove the tag, and take it up to the counter with the receipt for a full refund on the item they're actually keeping or reselling.
A similar method could be utilized by using a receipt that the fraudster found randomly or by deliberately rummaging through nearby trash containers.
In the L.L.Bean dilemma, consumers returned old/damaged merchandise brazenly, claiming that their satisfaction was not met. To pursue a similar scheme within the constraints of a stricter or time-limited return policy, a person might purchase a new, working version of a product, then seek a refund by "returning" their older or broken version of that product, as if it was the item they had obtained at the store. In an even more brazen escalation of this scheme, the box might contain a brick, rocks, or random objects. Of course, this only works if a trusting or overwhelmed retail associate doesn't open the packaging before processing the return.
By purchasing and returning items, a fraudster could convert counterfeit cash or a stolen credit card into store credit. Receipts can also be forged or duplicated.
There's a significant difference between these acts of criminality, the exploitations of L.L.Bean's generosity, and the pervasive returns presently occurring in online shopping.
At least some of the online returns represent the consumer's attempt to address the limitations of online shopping, and some of those limitations could be addressed technologically by the retailer or brand. This brings us to the next section: technological solutions.
Technological and return policy solutions
Taking a broad view of business developments, the pattern is clear:
Technology disrupts old models, oftentimes reducing friction and creating new value, but it does so imperfectly and iteratively.
Instead of resisting inevitable changes or citing these imperfections, the best retailers and brands take an informed view of the disruption underway, separating hype from reality, and identifying the different trends and timelines.
Then, they proactively innovate to solve for the new pain points in the new paradigms.
One way to deal with returns is by simply getting the online purchase right in the first place. This, of course, presumes that the return is being motivated by genuine disappointment, or is the consequence of "bracketing."
Multiple startups and vendors now claim to have developed technologies that can help to determine a more accurate fit, and they also claim specific figures related to reduced returns and increased cart sizes.
Building off that, a creative solution has been proposed (and implemented by labels like Khaite) in the form of avatars, or photorealistic 3D versions of customers' own bodies that can be generated based on selfies and measurements, then digitally dressed.
By integrating such a feature into a brand or retailer's app, it might increase consumer adoption of that app, allowing for that customer relationship to be sustained and monetized through optimized notifications and promotions.
On the flip side, any frustrations or discomfort with that app experience could also transfer onto the brand or retailer.
It's also possible that some of these technologies will reduce friction over the course of the relationship but will be perceived as friction at the time of purchasing, which is of course the most critical time. For example, will a customer take the time to play around with an AR feature, or position and calibrate their smartphone so that the app can approximate their measurements? Will continued data controversies and regulations limit participation?
Perhaps the best approach is to test these new technologies on a limited scale, among customers who matter to the business, gauging their reactions, and iteratively developing a better experience.
Retailers also have the option of working with a company like The Retail Equation, which intercepts returns based on the detection of patterns that indicate suspicious behavior.
According to their website: "As customers return merchandise, both from in-store and online purchases, the system analyzes the transaction utilizing complex analytical models and provides data-driven decisions in milliseconds. TRE enables retailers to rely on objective, verifiable data to determine whether a return is valid rather than relying on subjective observations and guesswork by sales clerks. This objectivity ensures that only those with highly suspect return-and-exchange behavior are affected."
The ideal technological mix should be focused on making returns needless or less likely, and should distinguish between frustrated customers and bad actors. And again, introducing a rental option would be a more fundamental adaptation to the problem of returns.
Some self-proclaimed Instagram fashionistas and influencers have been buying clothes from luxury department stores, photographing their new looks, and then returning the clothes. Fashion rental models would save them from that hassle and give them an honest means of achieving the same goal.
Clothing rentals aren't anything new. Even our grandfathers rented tuxedos. But these new business models are attractive because they invite the possibility of more customizations, recurring revenue, and retention.
In the past, urbanization was cited as a relevant factor in fashion rental business models, since people living in smaller apartments have limited closet space.
However, the pandemic and an acceptance of work-from-home (WFH) has begun to drive people out of cities, and even that was preceded by high rental prices and increasingly strained infrastructure in many urban areas. Autonomous vehicles will probably change people's relationships with physical space even further. Although urbanization might have motivated new rental models originally, continued success will depend on other aspects of the value proposition.
There are still obvious risks with renting out clothing but that can be factored into the new policies and pricing. Similarly, the policies and pricing will affect demand. Hopefully, the next L.L.Bean, which might be premised on box subscriptions, doesn't also get boxed into an unsustainable promise.
Finally, while this is not a technological solution, returns should also be reframed in the context of sustainability, in order to deter some consumers' indiscriminate usage of return options and to motivate better business practices internally.
The escalating volume of returns raises serious questions about sustainability. There are the emissions associated with the actual shipping, and then there's the fate of the returned goods. Returned items sometimes end up in landfills or are incinerated, even if they are far from any reasonable definition of "destroy quality," due to the time and expense associated with processing returns.
There's also the relationship between returns and resale markets, which may skew business incentives away from sustainable practices. For example, luxury apparel is largely premised on the perceived scarcity or exclusivity, and some brands are reluctant to possibly bring down the value of new inventory in stores or online by discounting or donating any imperfect returned merchandise. These brands have also destroyed their excess, unsold stock for this same reason.
A statement on this matter from a Burberry corporate spokesperson to the BBC read: "Burberry has careful processes in place to minimise the amount of excess stock we produce. On the occasions when disposal of products is necessary, we do so in a responsible manner and we continue to seek ways to reduce and revalue our waste."
This statement noticeably does not distinguish between a perceived business necessity and necessity based on the condition of the goods, or as L.L.Bean would put it: "destroy quality."
Luxury brands and outdoor apparel are both, essentially, lifestyle brands but with very different associations. The satisfaction guarantees in outdoor recreation categories may speak to the life and death stakes that exist in certain outdoor adventures, owing to exposure and other factors.
The majority of consumers will likely never seek out such extremes, but that isn't the point — they think of themselves as the type of people who might, or they might do so accidentally.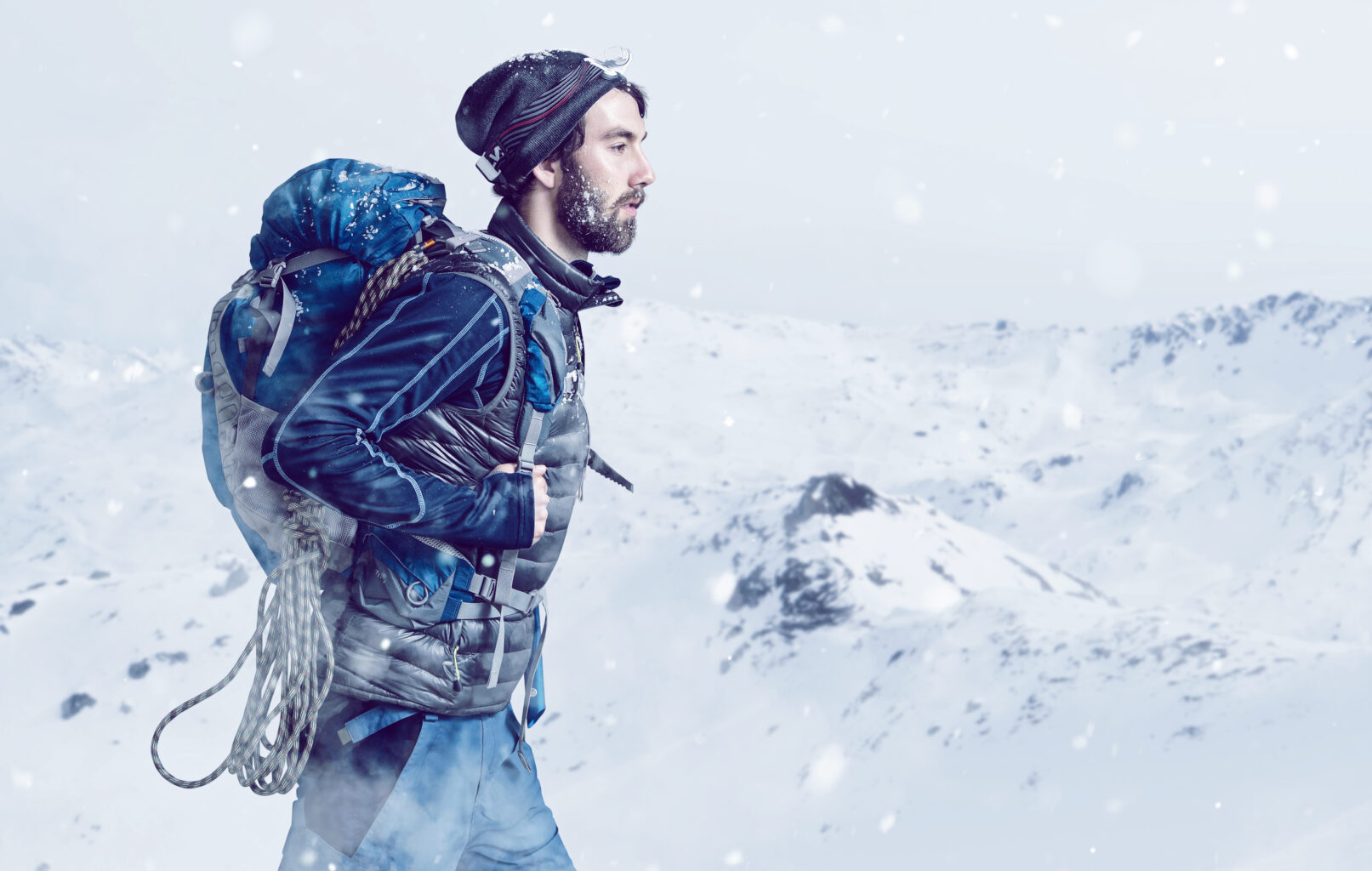 As is the case with many off-road vehicle sales, the attributes of "rugged" and "resistant" may conceptually affirm these self-identities, but for the consumers who actually need that utility or take risks, these attributes need to be real.
Perhaps that's part of the reason why L.L.Bean wasn't alone in offering a generous return policy. Outdoors retailer REI experienced the same drawbacks and was jokingly referred to as "Rental Equipment Inc." and "Return Everything Inc." because of its unlimited returns policy, before they eventually imposed a one-year limitation. Their current return policy still begins with the line: "We stand behind everything we sell."
REI currently offers a trade-in program for used gear; MEC has an online gear swap.
The full report "D2C and Other Digital Adaptations During COVID-19" is now available for purchase on Policy2050.com.