By David Pring-Mill
The following text has been excerpted from Sections 6—6.3 of the Policy2050 report "D2C in Health/Wellness CPGs, 2021: Strategic, Social, and Policy Considerations," in order to serve as a product sample and fulfill Policy2050's mission "to keep the most socially-relevant insights outside of any paywall."
In its report outlining goals for a post-COVID world, The Global Wellness Institute, a nonprofit for the global wellness industry, proposed "health is the new wealth" as an alternative, increasingly relevant, and rational metric by which public policy and investments can be evaluated. The report positioned wellness as misunderstood by governments but complementary to healthcare systems as well as national and local policies.
Senior research fellows Ophelia Yeung and Katherine Johnston wrote: "Gross domestic product, employment, trade, and investment have long been the primary decision drivers for governments and key metrics of 'success.' In the current crisis, it is more apparent than ever that economic growth is no guarantee of individual or societal health and wellbeing."
When surveying the wellness industry, it quickly becomes apparent that some products holding the banner of "health" are not necessarily conducive to it, and that acquiring them requires wealth.
Furthermore, traditional economic metrics are quantitative, whereas the concepts of "wellness" and "wellbeing" are sometimes deliberately ambiguous, which makes them less convenient when trying to marshal a policy argument.
However, the notion that it's time to rock the boat seems to be increasingly popular.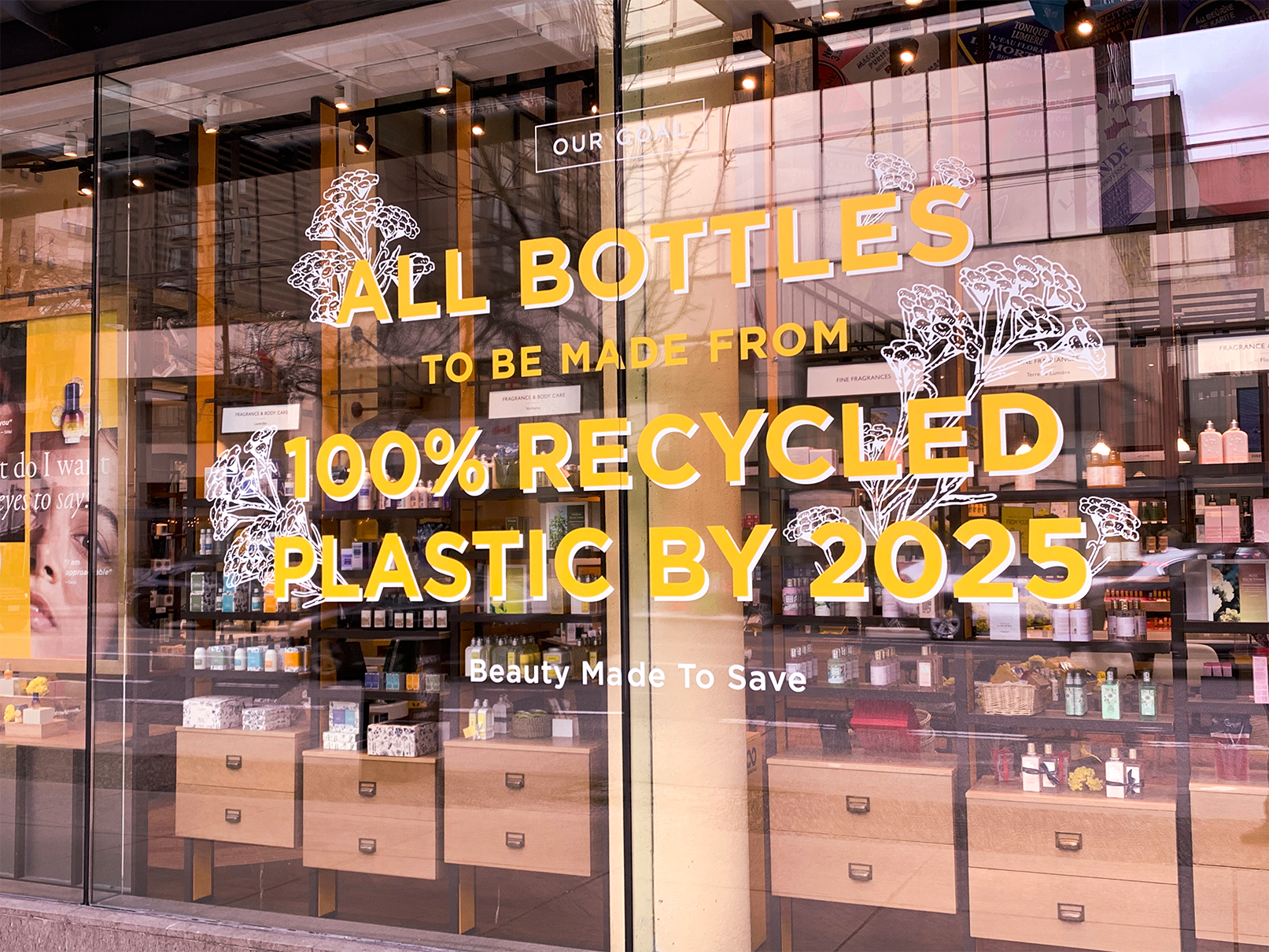 The following section will explore academic analyses of supply chain practices and supply chain-related marketing, in a way that could mutually benefit D2C health/wellness brands and the societies in which they're participants.
In the digital realm, health/wellness claims are often presented alongside information or claims about sustainability and fair trade. But, as this section will demonstrate, these issues are often complex.
Restructuring on the commodity level
To pick one out of potentially infinite examples:
Coconut water has been positioned as a healthy product, and as a source of post-workout electrolytes and hydration that rivals less natural sports drinks.
The Coca-Cola Company discontinued its Zico coconut water brand amid declines in the category and pandemic disruptions, and the brand's original creator bought it back. But this one brand's roller coaster ride belies the struggles and uncertainties experienced during the production of this commodity.
What if brands and actors within the supply chain could maintain their relevance, assert their worth, share information, and mitigate uncertainties through data collection and digital communications?
The challenges of this should not be underestimated. However, for consumers and producers alike, information is power in this new era.
Researchers from the Central Plantation Crops Research Institute and the Centre for Development Studies in the Indian state of Kerala integrated the concepts of value chain theory and sectoral systems of innovation to illuminate the regional dynamics of coconut commodity chains. They essentially found that the system was lopsided, due in part to a lack of information sharing.
In the pages of Agricultural Economics Research Review, Somasekharana, Chandrana, and Harilal (2014) observed that the coconut commodity chain lacked strategic collaboration among various stakeholders and therefore was "characterized by an array of actors/agencies operating at various levels without channelizing their efforts for the enhancement of the sector."
These inefficiencies were occurring in spite of great significance to the regional economy of the state, where more than 20% of agrarian revenue was being derived from coconuts and allied activities. According to the Food and Agriculture Organization of the United Nations, India produced 14,682,000 tons of coconuts in 2019.
Entities defined as middlemen were seen by the researchers as the primary drivers of this value chain, which adversely impacted the producers/farmers. Barriers to this middlemen level existed in the forms of skilled activity (climbing), market network knowledge, negotiation skills, logistics support, and liquidity in hand.
The researchers suggested that producers should proactively come together to leverage their bargaining power, restructure the chain governance, and develop the commodity chain away from a crisis state. Low productivity was associated with market-related problems, as opposed to technological challenges in production.
Somasekharana, Chandrana, and Harilal concluded, "Direct deliveries from farmers to the retail outlets will reduce the transaction cost and will improve the market intelligence in terms of pricing and consumer demand. Contracts combined with transparent and formal credit facilitation between vendors and retailers may be the best guarantee for a sustainable tender coconut sector in the state. For this, the marketing should be a group activity and the government (institutions) should play a much stronger role in enforcement of legislation that supports this development."
There is an opportunity for consumers, in other parts of the world, to support these types of dramatic changes… if they know about them, and genuinely care.
Traceability innovations
In a podcast interview, the CEO of high-end, scarcity-premised, D2C chocolate brand To'ak Chocolate, James Le Compte, mentioned that he's also involved in Orijin.io, a tech startup developed by Ecuadorians in the fine chocolate and specialty coffee space.
He explained that the To'ak brand is very driven by storytelling and a strong interest in social and environmental impact. They wanted to increase the transparency level in a digital way, with the data that they were already generating and collecting in the farming and production phases of their product.
While searching for the right tool, they found collaborative content management systems that allowed for PR spin and polish. They also found blockchain-based products that played off "this sense that anything that's built on blockchain must contain the truth." They found robust supply chain or traceability platforms but they didn't have any consumer interface to surface that data in a beautiful, engaging way.
After identifying this pain point and nixing all the options on the market, they got together with like-minded chocolate and coffee brands to set up this separate company. They hoped to serve the value chain and highlight positive practices, without creating an obligation or an onus on the farmers, cooperatives, and other actors in the supply chain, as is sometimes the case with organic/fair trade certification programs.
Le Compte said that with Orijin, the smallholder farmers are "able to track productivity and manage quality at the farm level, but also collect data points that would be adding value to the finished product through the digital storytelling."
Here again, D2C brands have a technological ability and commercial incentive to satisfy consumer curiosities around environmental and community impact. This is also potentially a way to bridge the gap between consumer values and consumer behaviors.
Younger consumers, in particular, say that they care about sustainability and ethics but can be seen supporting products that are wasteful or unethical. This is a gap that could be attributed to consumer hypocrisy or inconsistency but, more charitably, it might be seen as a reflection of the difficulties involved in researching and verifying supply chain information.
A new tool could make this process easier, and may even be inevitable.
Organic went from niche to mainstream. Ecommerce/D2C similarly expanded into something of a business necessity during the pandemic. Digitally presenting better supply chain/stakeholder information about a product that is already being purchased digitally would seem like a logical next step.
If companies don't innovate in their supply chain practices, especially through more detailed tracking and transparency, they may fall out of favor with the curious and conscious consumers that D2C health/wellness brands consider to be in-market.
Sustainability experts and labor advocates believe that brands should be pushed to find the answers to simple questions about their supply chains; otherwise, they're derelict in their supply chain responsibilities.
A 2019 report from Behind the Barcode, which is a project of Baptist World Aid Australia, observed: "A company's investment in traceability and its knowledge of suppliers remains a key pillar of a strong labour rights management system. If companies don't know (or don't care) who their suppliers are, then there's virtually no way of ensuring that the workers who make their products aren't being exploited."
Supply chain ethics and conspicuous consumption
The D2C brand To'ak Chocolate attracts attention through its uniqueness and high prices. The popularity of the rare chocolate in the context of dinner parties and gifting further qualifies this brand's products as a form of conspicuous consumption. However, this emphasis on the supply chain might also be a marker of conspicuous consumption.
Denis Requier-Desjardins, an emeritus professor of economics in France, asserted within a comparative analysis of recent texts that the search for sustainable, ethical, and responsible dimensions in consumption is partly a class phenomenon. Middle and upper middle classes, mostly urban, are overrepresented in the expression of demand for these products.
Furthermore, an articulation of some rural element sometimes seems to be intended to alleviate concerns around future waste. Traditional or artisanal products, which are emblematic of rural territories, carry an ethical qualification that increases their perceived value, sometimes with the markings of geographies, organic or fair trade labels, etc.
Requier-Desjardins concluded that the two analyses under his scrutiny — "Enrichissement" (Enrichment) by Luc Boltansky and Arnaud Esquerre (2017), and "The Sum of Small Things" by Elizabeth Currid-Halkett (2017) — "develop a reasoning in terms of a feedback loop, in which the valuation of the product, economic or ethical, and the valuation of consumers are self-reinforcing."
The mention of artisanal techniques signals the appeal of a non-standardized, pre-industrial era. When scarcity is invoked, there is also sometimes the suggestion that the application of production technologies might give rise to a form of enrichment that allows the goods in question to escape disappearance. Absent that, there is an "enrichment in practice," a perceived value-add in the form of more sustainable or ethical collective actions.
To'ak Chocolate's brand story aligns well with these trend observations, since it is premised on the revival of the Nacional variety of cacao that was falsely considered to be extinct following an outbreak of witches' broom over a century ago. The brand also expressed the desire to more creatively and conspicuously highlight the ethical merits of its supply chain.
Of relevance to this, Requier-Desjardins wrote: "In the case of agri-food products, qualification is similarly based on a change of the point of view on their production process, highlighted by a narration that insists on historical roots and food heritage of concerned territories."
He observed that the works by Boltansky and Esquerre, and Currid-Halkett, "place at the center of their analysis the issue of access to information and its processing, in particular through narrative or storytelling. Both suggest that the processes they highlight are being stimulated by the impact of the development of information technologies, i.e. by the third industrial revolution."
Currid-Halkett notes that when information related to the production of these goods isn't disseminated digitally, it tends to occur in specialized stores, restaurants, and specific neighborhoods in metropolitan areas. She concludes that the rich, elite, and aspirational classes now value cultural capital more than overt materialism.
As this section and report have demonstrated, navigating the health/wellness space responsibly and effectively involves much more than meets the eye. Without accounting for the strategic, social, and policy-related factors, a D2C startup or business unit runs the risk of exploiting a buzzword, instead of building a meaningful brand that leads to subscriptions. The latter is valuable not only because of the recurring revenue, but because of the insights it can generate.
By maintaining those lines of feedback and building digital communities supported by best practices, high acquisition costs are also reduced or avoided, especially during peak or volatile times in digital ad markets.
D2C, if done right, can mean resilience, and health/wellness means relevance to the modern consumer.
The full report "D2C in Health/Wellness CPGs, 2021: Strategic, Social, and Policy Considerations" is now available for purchase on Policy2050.com.