By David Pring-Mill
The following text has been excerpted from the Section 1 Introduction of the Policy2050 report "Category Creation and Digital Ecosystems in Wearable Technology," in order to serve as a product sample and fulfill Policy2050's mission "to keep the most socially-relevant insights outside of any paywall."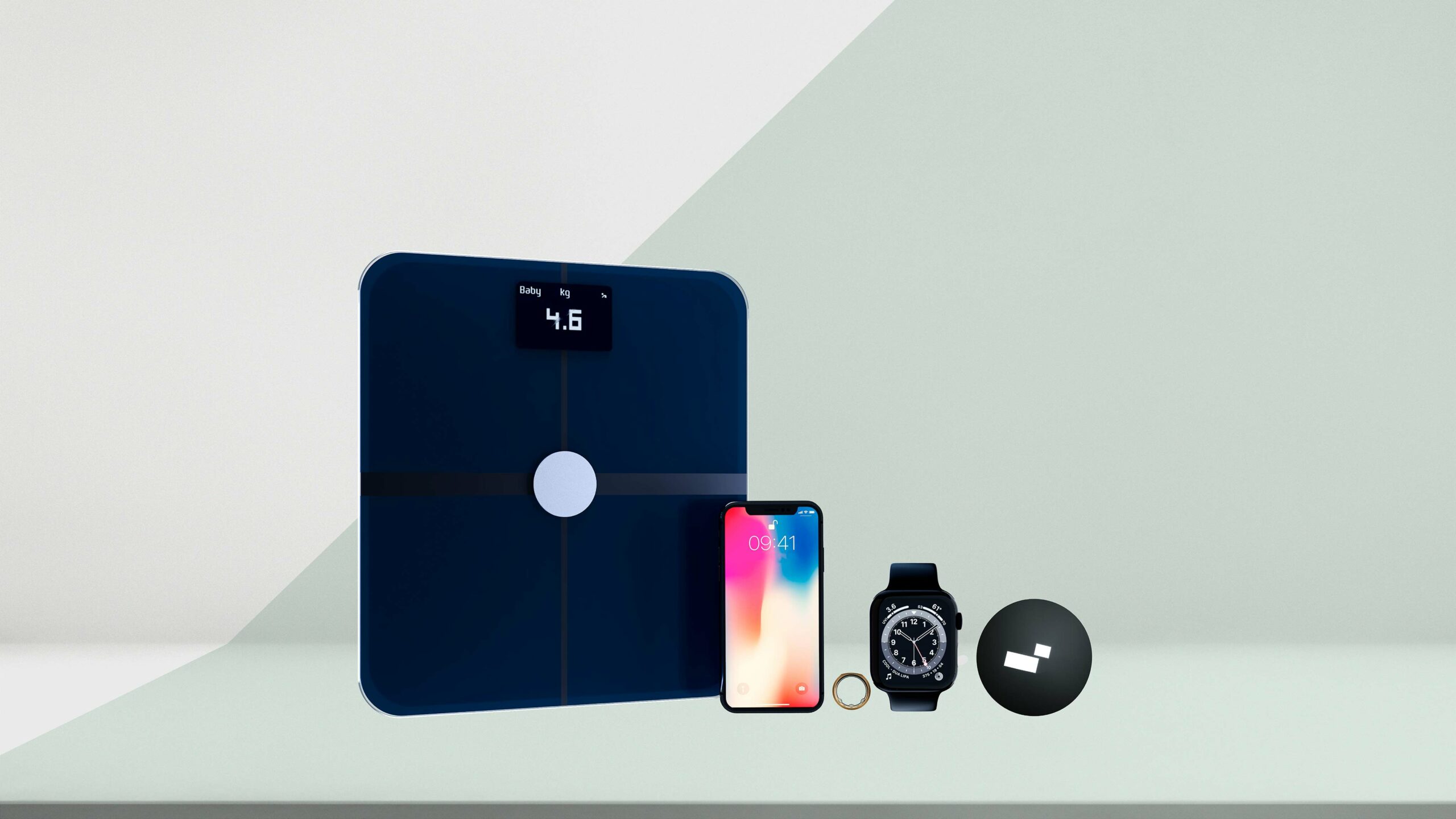 Category creation isn't always well-understood. By definition, it's something new and mysterious. Many acts of "category creation" really come about by focusing on the underserved needs of people in a particular market.
Although innovations these days are often attributed to automation, or the bypassing of entrenched complexities, that can be deceptive. The categories might be experienced that way but sometimes the complexity is simply being cleared from the consumer's visual (or experiential) field. For example, new health innovations typically require legally complicated, data-centric, behind-the-scenes infrastructure and APIs.
In some cases, deregulation could lead to category creation, or at least slight pivots and lower prices in existing categories.
Mindsets and cultures matter, too. Despite the traditional Silicon Valley lore around garage-based disruptors, category creation is not the exclusive territory of bootstrapped startups. By remaining sensitive to their customer bases, and reorganizing at least some of their departments, incentives, and resources around white space or emerging trends, some multinational corporations have successfully pioneered new categories.
New or evolving categories might initially allow for higher prices, either to reflect the novelty or the newfound benefit that novelty represents, such as increased convenience or even social status. This is the case with wearable technologies. Through these premiums or sheer volume, category-creating businesses often achieve faster revenue growth, as well as higher valuations, especially if they actively build buzz or rewrite narratives.
As wearable technologies continue to develop, and partnerships or acquisitions are used to layer up proprietary hardware, software, or connectivity, we will see more and more features layered onto the unique value proposition of wearable devices.
However, the long-term consumer interest in maintaining pricey subscriptions that add value to wearable technology use is unclear and possibly overestimated.
As the category evolves, some wearable technology startups might pivot from consumer electronics to enterprise, and vice versa. Overall market growth could be accelerated by this diversified positioning and corresponding investments.
These developments will likely renew investor and consumer excitement: What type of wearable will become the next iPhone? Which startup might unexpectedly grow to be an equivalent of Apple?
Any credible analogy between wearables and smartphones is, after all, likely to command attention, given the societal impact of smartphones and the expected 1.43 billion shipments in 2022. While the potential growth/impact is analogous, the devices must also be appreciated for their unique characteristics, such as the option of more passive usage.
Wearable technologies are also aligned with our increasingly health/wellness-focused world since they are able to develop and perceive a broad overview of health.
That doesn't make these devices, or their data, flawless. Acknowledging uncertainties or complexities in wearables data might ultimately earn more trust, which would enable additional growth and improvements in the markets and digital ecosystems of wearables.
Institutional healthcare uses also exist and are especially strengthened by technological advancements and scientific validation. Favorable insurance reimbursement scenarios would act as a driver of growth in wearable categories with more serious medical uses.
Then there are the devices themselves, which might start to take different shapes with different utility. Energy-efficient, flexible display technologies, along with smart textiles, expand the options for wearable "form factors" (the hardware designs/specifications).
Growing familiarity with connected devices in general marks another shift in collective perceptions, expectations, and imagination. There will, of course, be peaks and valleys in this interest, as there already have been. Consumer electronics, including wearables, tend to be a popular product category on Black Friday, when they are sought out by thrifty consumers and prominently featured in retailers' promotions.
There's a need for post-purchase nurturing, as well. Even the most enthusiastic early adopters will require some form of product education; at minimum, a quick setup tutorial, which reflects the expected use cases and introduces an intuitive, holistic, emotionally resonant interface.
Wearable technology companies recognize a convenient form factor and data-enriched customer experience as being integral to product/market fit, while also acknowledging that international market differences still factor into adoption rates for both B2C and B2B applications.
To successfully engage in new partnerships across fields or industries, these tech companies must account for incentives and training requirements. Their engineers must prioritize ease-of-use. The correct product usage isn't always obvious to the adopters. And the right designs aren't always obvious to the engineers.
A wide scope and feature creep in category creation must be recognized, and reconciled with objectives. In category creation, where there is no guaranteed customer base, a startup's value hypothesis is often used to identify the most relevant or engaging features.
The efficacy of an innovation is sometimes revealed in the initial reactions, sustained usage or repurchase rates, and an ability to shift the context or connotation of a product category.
With wearable technologies, connectivity is key.
Operating system compatibility was an early complication in the development of wearable devices. The focus has since shifted to broader digital ecosystems created and overseen by multinational tech companies, which involve both hardware and digital services.
Under pressure by investors and analysts, multinational corporations have emphasized and invested in the synergies of their products and pursuits.
"Digital ecosystems" are one way of bringing together every initiative under an umbrella term or objective. While architecting or overseeing a digital ecosystem is an attractive goal, a company's market share, scale, and strategy must all be factored into digital ecosystem decisions.
Facebook has rebranded itself as Meta Platforms and declared its ambition to go beyond the modern understanding of digital ecosystems by building out a hypothesized "metaverse," during a time of heightened controversy over its practices, no less.
But all the tech players in this space will need to establish trust. For wearable technologies that generate health data and potentially provide a hardware foundation for new connected experiences, regulatory and legal requirements may still act as market barriers.
The health-related use cases that predominantly drive growth in this category today also call for the navigation of payment issues that are highly complicated and contextualized by the particular usage, market, reimbursement/compensation plan, and healthcare system.
Furthermore, data privacy and security are important concerns, which affect market access. The tech industry's so-called "data industrial complex" often lacks consensus. GDPR and the public awareness of these controversies seems to be incrementally pushing tech companies towards designs and defaults that highlight privacy. The ways that companies choose to handle data will factor into perception, engagement, retention, and competitive performance in the market.
However, over time, wearable technology data has the potential to deliver benefits even beyond the user base by contributing to more effective predictive modeling in healthcare.
As microprocessors and sensors are increasingly miniaturized, and connectivity becomes lightning-fast through new infrastructure and technical approaches, additional use cases for wearable technologies will become more apparent.
In the meantime, tech players should culturally foster imagination within their organizations, figuring out the best ways to develop and validate new ideas, then operationally execute. These companies should be bold and communicate their visions both internally and externally. Innovators in this space are already thinking beyond smartwatches and bands. They're strengthening their teams and experimenting in remote-first workplaces.
Wearable technology categories bridge multiple disciplines, which represents a recruitment opportunity during a time of weakened labor supply. To achieve growth in established wearable markets and lead in new directions, tech companies must draw in skilled engineers, marketers, and physicians. They can highlight the dynamic spaces where these diverse backgrounds come together, where ideas and interests cross-pollinate, where new categories are created and technologies give rise to global, digital ecosystems.
The full report "Category Creation and Digital Ecosystems in Wearable Technology" is now available for purchase on Policy2050.com.