By David Pring-Mill
The following text has been excerpted from Sections 3—3.4 of the Policy2050 report "Disruptions in Watches and Wearables," in order to serve as a product sample and fulfill Policy2050's mission "to keep the most socially-relevant insights outside of any paywall."
The Federation of the Swiss Watch Industry reported in May 2021 that the sector was able to envisage a return to normal earlier than it had anticipated at the start of the year.
The trade association observed that watches made from precious metals were experiencing the least marked decline (-5.7%) compared with May 2019. They wrote: "The Other materials category, in particular, saw the number of items collapse by over half (-53.8%)."
Exports of watches valued at over 3,000 francs equaled their 2019 volumes, with a slight decline in value, but less expensive watches with export prices below 500 francs declined significantly in both volume and value.
By June 2021, there was no sign of this trend changing, and in fact, "the growth in watches valued at over 3,000 francs (+18.1% compared with June 2019) was twice the rate recorded for watches priced between 500 and 3,000 francs (+9.8%)."
Watches priced below 500 francs decreased in both values and volumes.
The differences in exports by price range could be an expression of widened economic inequality. In other words, as the rich get richer, they're quietly ordering the spoils.
According to Inequality.org, the combined wealth of 713 U.S. billionaires increased by $1.8 trillion, or 60 percent, during the timeframe of the pandemic impact, from March 18, 2020 until July 9, 2021.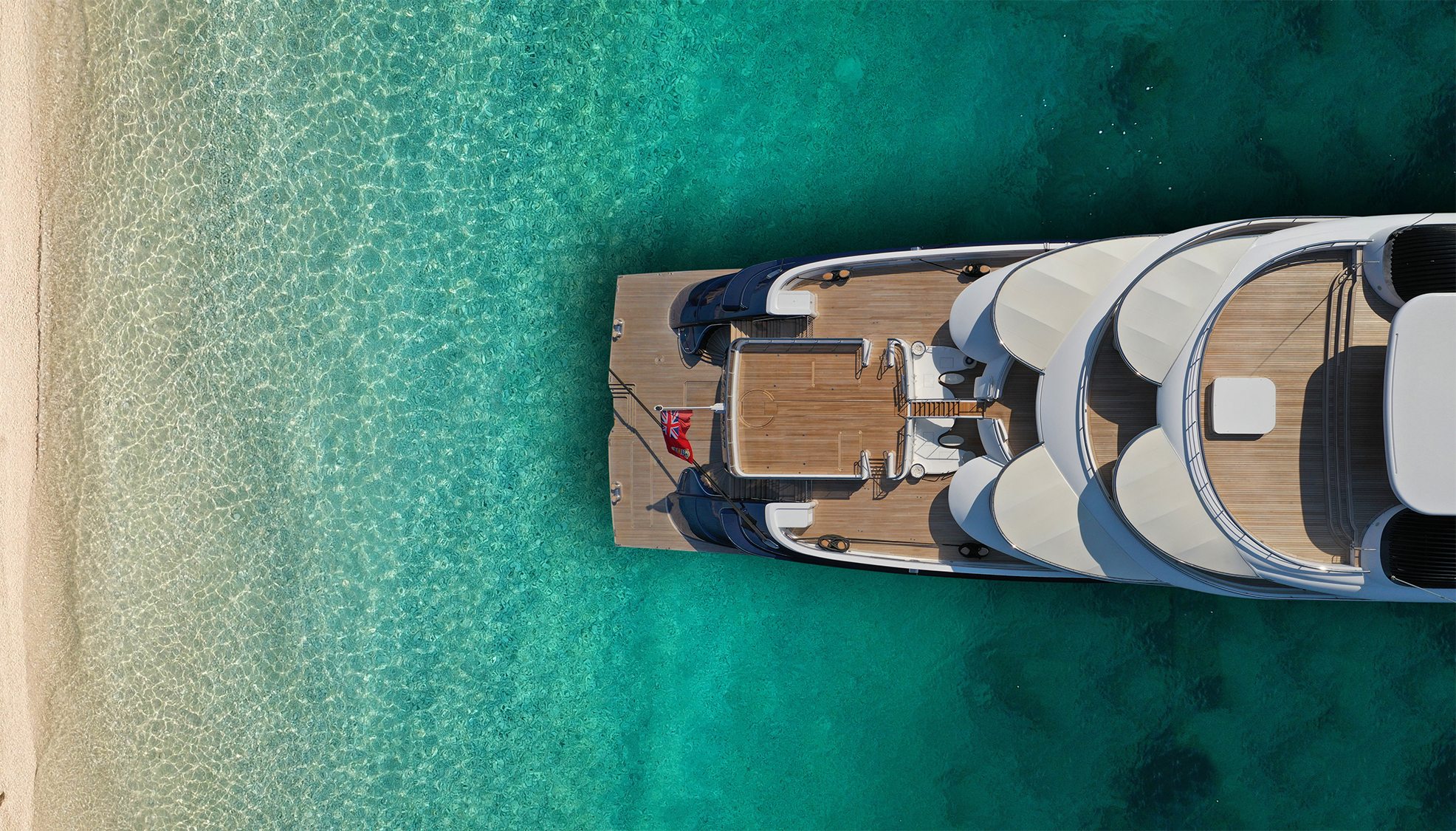 During pandemic quarantines in 2020, some high-income earners reallocated their vacation budgets into luxury and vintage watch purchases, and alleviated their boredom by exhaustively researching their options. Auction houses reported that bidders are now pursuing a wider variety of luxury watch brands. In the first half of 2020, ecommerce site WatchBox sold about 48% more watches costing between $50,000 and $100,000 than it did in the comparable period in 2019.
As for the Swiss watch industry's materials data, it's clear that rare and lustrous materials are still perceived as desirable by wearers, and might even be seen as an asset that secures long-term value during a time of unexpected stock surges and the even more volatile, disruptive force of cryptocurrency.
Many luxury watch brands do hold and appreciate in value. Meanwhile, smartwatches and other electronic devices are quickly rendered obsolete and transitioned into electronic waste as technology advances rapidly and irreversibly.

Nevertheless, it seems that many of the consumers who previously supported some of the lower price points of Swiss watches have shifted their allegiance to smartwatches. owing to the vastly expanded functionality.
Is a marriage of these two products ever possible? Is it desirable?
Could a watch possess the traits of elite, traditional craftsmanship as well as advanced, sensor-driven functionality?
What price tag might such a watch carry, and how might it enhance the health outcomes of adopters?
These big thematic questions are explored in the Policy2050 report "Disruptions in Watches and Wearables."
It makes sense that companies want to test the market for a product combining brand heritage with modern, technological features, as both attributes have resonated with consumers.
As Hudson (2015) explained in a literature review, the concept of "brand heritage" suggests that when a company has endured for a significant amount of time, it has attained not only market dominance but a marketing advantage through the brand's historical character.
Mentions of company founding dates or histories on packaging and in digital content reflect an internal conviction that this information translates into enhanced consumer appeal.
Past visual elements associated with the product or brand are often repurposed, reimagined, and used to support a nostalgic or idealized context around the offering. These heritage elements enable the brand to define itself, often as a pioneer or as an authentic and credible source of goods. Consumers also define themselves by associating with these narratives.
It naturally follows that a company, such as a watchmaker, with brand heritage might choose to employ a different marketing approach than a digitally native brand, in order to leverage these brand assets and consumer perceptions.
Their marketing strategy may entail a research process simply to identify archival design elements, marketing communications, aspects of their customer relationships, and product/brand evolutions that could be relevant or repurposable.
There may be strategies, sometimes at odds, intended to both protect and "activate" this brand heritage. Attention should be paid to continuity as well as changing social values and context.
If the storied brand is selling on digital channels for the first time during the pandemic, or working to significantly expand these channels, they may be currently navigating such a process.
Zenith SA
Zenith, a Swiss luxury watchmaker established in 1865 and acquired by LVMH in 1999, has a webpage explicitly titled "Heritage" that intermingles the company history with historical figures who allegedly used Zenith watches, including the possession-eschewing Mahatma Gandhi.
When Zenith was acquired for a reported $48.4 million over two decades ago, it increased LVMH's production capacity and was tied to the creation of a watch and jewelry operating group.
More recently, Zenith CEO Julien Tornare told Superlative, a podcast for timepiece enthusiasts, that it's extremely important for Zenith to balance its respect for the traditional manufacturing side with the needs of the contemporary world.
This perspective is reflected in what others might interpret to be oxymoronic text in Zenith's website footer: "the future of Swiss watchmaking since 1865."
Tornare mentioned several key points related to brand heritage and innovation:
Tornare said that consumers were very appreciative of the brand's presentation of its historical narrative, and this has factored into their steadily increasing market share in the U.S.
Tornare acknowledged that there's a big risk of an established watchmaker becoming "a museum brand," whereas "brands coming from a white sheet of paper" might have more creativity and flexibility with regards to materials and design. However, he also saw risks in some new brands' belief that "basically, they can do whatever they want."
Zenith's CEO went on to suggest that it's wrong to view tradition and innovation as diametrically opposed qualities. The innovation of today will become the traditional and iconic designs of tomorrow. In various ways, both stylistic and mechanical, watch brands can pay tribute to the essence of their old watches, without being burdened by this tradition.
When Tornare arranged a lunch with retirees who had contributed to Zenith's success in the past, who were all in their eighties by this point, they shattered any expectation that they might hold conservative outlooks. Instead, they encouraged the brand to pay tribute to the past while continuing to adopt new concepts and invent, as this is what they had done in their time. (Zenith's competitive innovation in the 1960s led to a fully integrated, automatic, high frequency chronograph movement.)
Identifying unique strategic assets, or strong positioning, might help to de-risk product development, express consistency, and maintain brand equity. In the interview, Tornare remarked, "We are known as the king of the chronographs."
Tornare observed that, fundamentally, luxury buyers are really buying into brand equity. He suggested that Zenith's strengthening brand equity is reflected in the increasing bids for Zenith items at luxury watch and timepiece auctions. The Zenith Icons program, which restores, certifies, and resells rare watches from prior decades, contributes to this favorable perception among watch collectors and aficionados, and yet again, it represents a bridge between the past and the future. Reinforcing this long-term brand equity is "what the parent company [LVMH] is looking for."
Tornare has encouraged innovation internally by instructing every member of the executive committee to present five different innovative initiatives at their end of year review. Although he admitted that this "seems easier for marketing and product than for finance," this instruction applies across every field.
The association of the name "Zenith" with the consumer electronics company, Zenith Radio Corporation/Zenith Electronics, complicated and ultimately delayed the successful entry of Zenith watches into the U.S. market.
In 1971, Zenith Radio Corporation, which had emerged from Chicago in the fiercely competitive early days of radio, acquired Zenith SA, which united the various crafts of Swiss watchmaking on a single industrial site in the 1800s. The Zeniths were unified, thanks in part to the relative strength of the U.S. dollar.
When examining this corporate history, it is clear that Zenith has never held a strictly traditional status, from its pioneering role in watch manufacturing to its acquisition by a radio pioneer, making it a prime example of the "traditional/innovative" strategic concept.
Within this evolution, ideas and visions clashed.
As mentioned, Zenith, the watchmaker, had developed its fully integrated, automatic, high frequency chronograph movement in the 1960s. Signalling that they had won an industry-wide race for accuracy, reliability, and cohesion, Zenith named it "El Primero," or "the first."
This R&D had extended four years beyond its expected completion date because the specs required high precision, a relatively small size, and a chronograph function actuated by a column wheel, instead of easier-to-implement design options. Marketing materials emphasized these distinctive features.
However, Zenith Radio, the new parent company, was prepared to dismiss this innovation, believing that it had already been superseded by quartz watches, the latest category trend, defined by the use of a quartz crystal oscillator.
Tornare explained, "When the U.S. new management came to Switzerland, it was the boom of the quartz watches coming from Japan. And at that time, basically everybody said, 'Okay, quartz is the future, let's forget mechanical watches.' And they wanted to get rid of all the El Primero and all this work that had been done over the last decade."
U.S. management decided to scrap and sell off the manufacturing equipment. One of the watchmakers, Charles Vermot, insisted that the days of mechanical watches weren't over. He hid the carefully-labeled components, tools, presses, technical drawings, and process descriptions needed to make El Primero watches in the company attic, then further concealed these resources by constructing a brick wall.
Seven years later, after the watchmaking division was resold to a consortium of Swiss manufacturers, the quartz watches trend had cooled, as predicted. The lost knowledge and highly specialized tools became valuable again. Other Swiss watch brands expressed an interest in using the technology.
The new ownership sought out the retired watchmaker. He came back and broke down the brick wall, revealing the 150 essential parts.
In 1984, production of El Primero resumed. Charles Vermot felt emotional and speechless.
There are several extractable strategic lessons from this history:
What appears to be forward-thinking isn't always forward-thinking. It seemed like quartz watches were the future, but a defiant employee thought even further ahead and determined that the trends would be cyclical.

Historical continuities in fashion trends, or cycles, have long been observed by those working in the industry, and in many ways, their work assumes and deliberately brings about these revivals. Laver's Law even proposes a timeline of public perceptions, with so-called "daring" choices transitioning into "current" or "smart" over the course of one year.

However, digital communication/ecommerce may have accelerated or otherwise meddled with the previous cycling. Insiders have observed that fashion industry events, once intended to cultivate and determine broad trends from within an insular community, now have a diminished influence, due to a rise in more personal or intentional stylistic expression, which is attributable to personal blogging in the early 2010's and later social media.
Zenith contracted a respected Swiss comic book artist to share this brand story in highly creative and illustrative Financial Times sponsored content, vertically navigable along a 1969 to 2019 timeline. This is a prime example of brand heritage being digitally leveraged in the watches category, across different mediums; they also tell the story in a video on their website.
Furthermore, this disclosed history now influences the way that the Zenith brand is depicted and perceived on the third-party websites of horologists, retailers/resellers, and news media outlets.
The company has revived "long-forgotten prototypes" within the context of this story.
Brand heritage doesn't need to be purely self-flattering; acknowledging dramatic twists and turns sometimes makes it more engaging. Still, the digital content is careful to manage the narrative; one panel in the digital comic has Charles Vermot saying, "I know they're not bad guys, but they're making a big mistake."
Zenith, the Chicago-based consumer electronics company, had its own rocky future ahead of it, largely determined by a broader decline in U.S. manufacturing.
LG Electronics acquired a majority interest in Zenith in 1995, at a time when it had become the last remaining U.S. television manufacturer. It came to be viewed by South Korea-based LG as a "sluggish U.S. subsidiary" with continuous losses, prompting a reorganization under Chapter 11 and full acquisition, upon completion of this restructuring, in 1999.
The subsidiary has since pivoted into core media technologies that enable content security and transmission.
In 2002, Zenith SA started to retake its share of the U.S. market as a watch company with this name.
Arguably, this corporate and marketing history might have muddled consumer perceptions related to "modern" and "traditional" qualities even further.
But as wearable adoption rates increase significantly, with pandemic-caused health/wellness interests acting as a driver, any vague and lingering consumer electronics connotations might actually have some relevance.
There is potential for watches and smartwatches to continue to blur. As this happens, luxury brands, consumer electronics brands, and health technology brands might all be well-positioned to gain market share, though their marketing strategies will likely differ.
The introduction of luxury watch brands into the smartwatch category would also represent an infusion of additional capital, which could further advance R&D and better address the functionality expectations and lifestyle goals that act as purchase drivers.
Category reinvention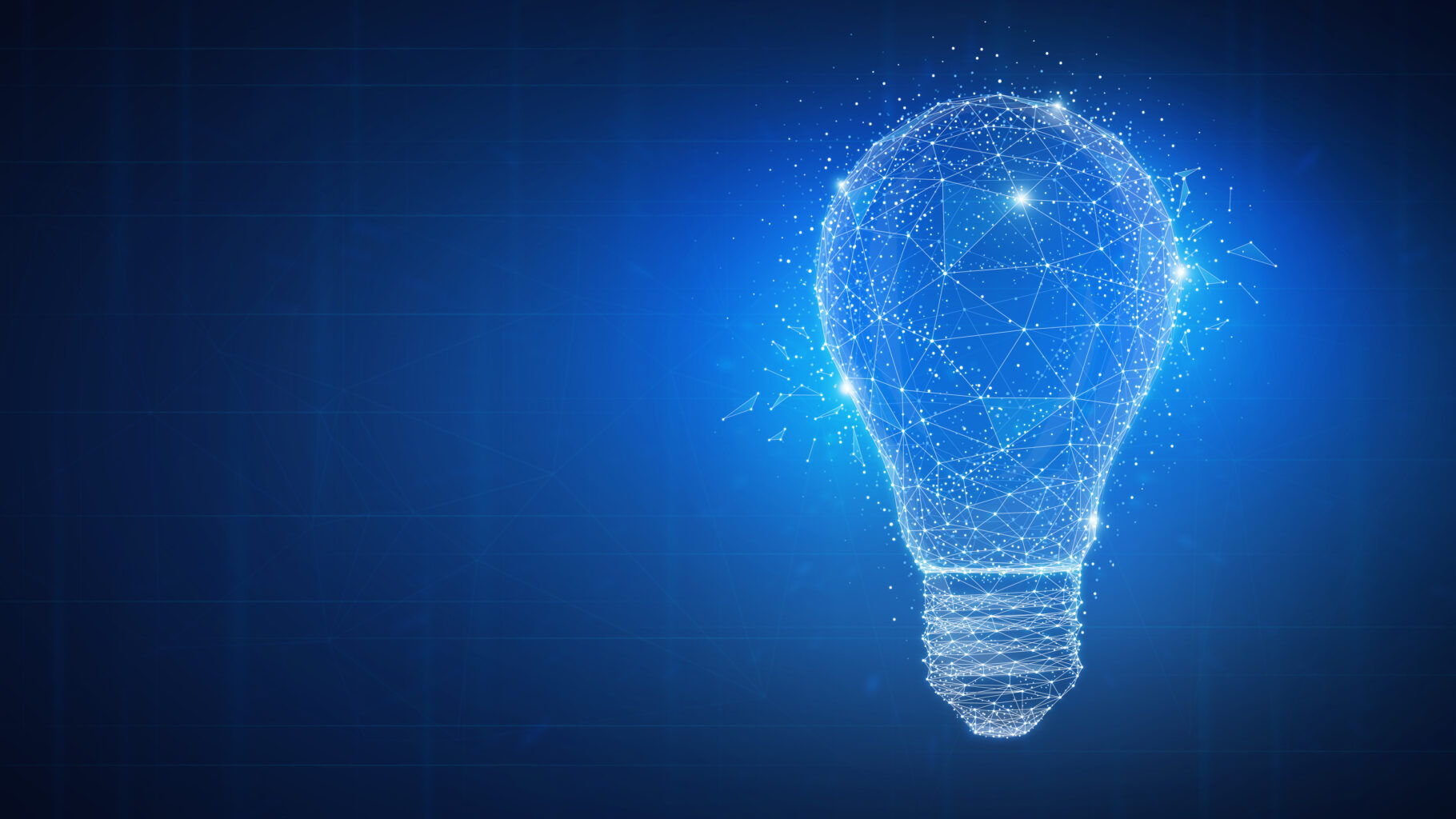 Previously, as the Swiss watch industry was losing market share to quartz models, digital gadgetry, other manufacturing regions, and more fundamentally, changing cultural perceptions, it reorganized, innovated, and produced the Swatch, under the management consulting of Nicolas Hayek.
The new type of product, produced via the merger of ASUAG and SSIH, was intended as a low-cost, high-tech, artistic, and emotional second watch, with the name "Swatch" being a contraction of that final attribute. Decades later, an obituary of Hayek in The Guardian identified Swatches as a forerunner of modern, personal techno-objects, such as the iPod and the BlackBerry, due to their precision, coolness factor, cultural relevance, and positioning.
Smartwatches could be seen as following from there, but luxury smartwatches or connected watches might represent another reinvention of the category and, in some respects, a reversion.
Apple has collaborated with Hermès on luxury versions of Apple Watches since the first year that the product line launched. This partnership has paid tribute to classic Hermès watch models and looks, and has been positioned as "the ultimate union of heritage and innovation," a way of "looking back to move forward." The partnership has recently been extended into saddle-stitched, leather Apple AirTags, intended to create elegant, trackable "smart objects."
Hublot, a Swiss luxury watchmaker and another LVMH subsidiary, markets its smartwatch model as "the art of fusion" taken to a new level. The "Big Bang e" incorporates artwork that changes every three hours, which is said to introduce an anticipatory aspect to the relationship with the device as opposed to a strictly reactionary one.
Hublot CEO Ricardo Guadalupe told ROX Magazine, "After a certain point, I thought that we can be open to this technology of smartwatches. And of course, the technological know-how, electronic know-how, is not exactly in Switzerland, so we collaborated with Google Wear OS. But we tried to bring our creativity through applications."
By this, Guadalupe is partly referring to an integrated ability to track the scores of football tournaments in real-time. They also designed a novel type of dials and ceramic or titanium cases.
"We believe there is a space, a niche, for luxury, connected watches, but of course it will not represent our main business. It will represent maybe a few [percentage points] of our business," he clarified.
He added that within this niche, there's potential for partnerships with different artists, sports leagues, and athletes.
He said, "We're also the technical supplier in a way because all the referees in the Premier League are wearing our connected watch and we did a specific application for them, including the goal line technology. And we're working, of course, with the UEFA and with FIFA."
Technological obsolescence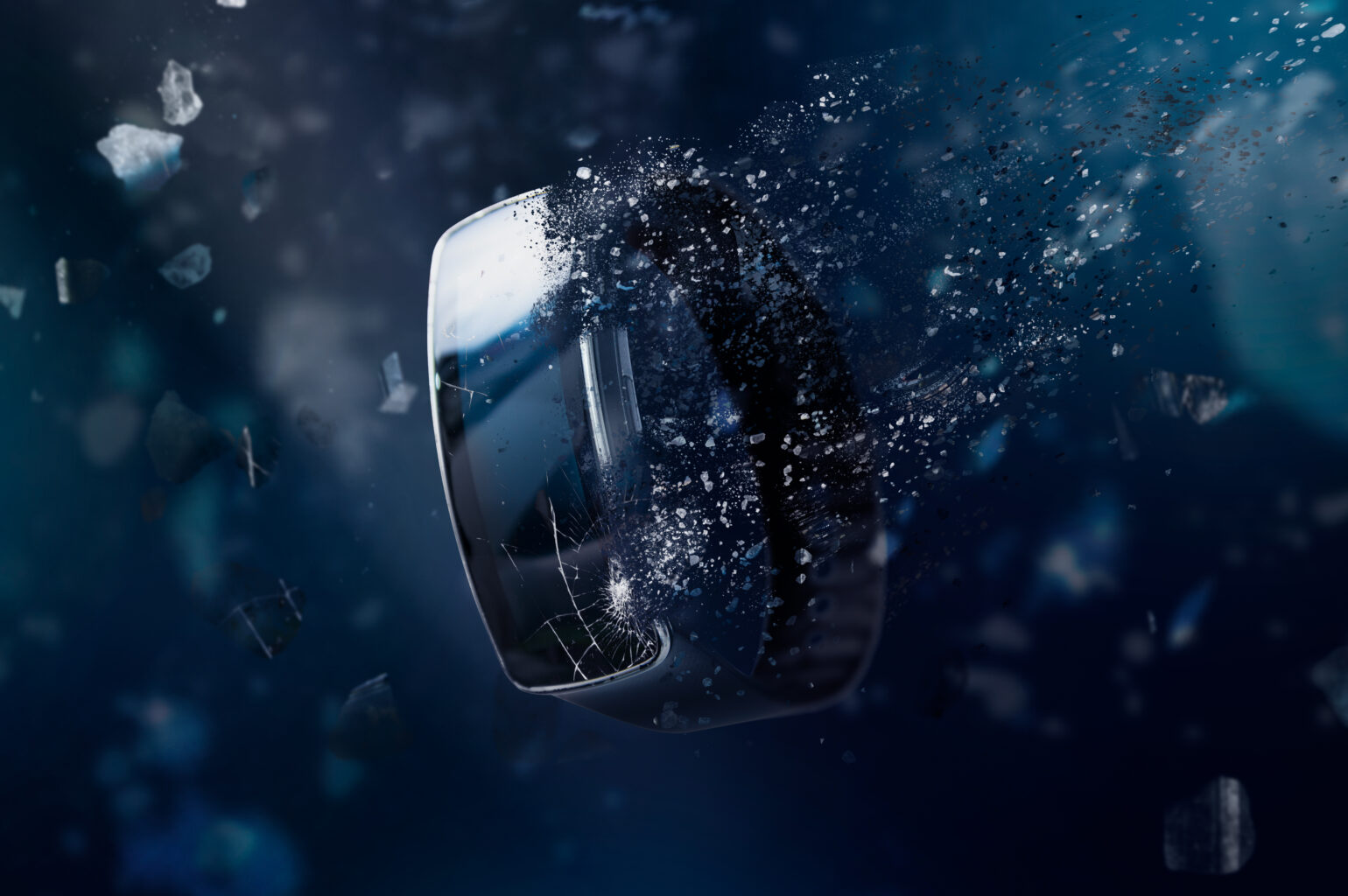 However, the price point for Hublot's art of fusion may not be supported. Online comments on Hublot's own video show that even though the design is well-received, many consumers are finding it hard to rationalize the luxury purchase as an investment when they're already anticipating the technological obsolescence of built-in functionality.
These concerns are not unfounded.
When Apple announced an 18-karat gold Apple Watch in 2015, concerns quickly arose that the pace of the tech industry generally, and Apple's product iterations specifically, would render the devices obsolete in short order. A CNET article noted that Apple appeared to be "setting itself up as a luxury watch seller," but this $10,000-$17,000 luxury range supported little more than an expression of social status. It lacked enhanced functionality and assurances about a trade-in program or upgradeability (and, therefore, wasn't investible).
In the eyes of one analyst from IBISWorld, the versatility of Apple's own iPhone also worked against the Apple Watch since overlapping features made the smartwatch "a completely discretionary gadget."
Nevertheless, Apple became a leading brand in the smartwatch category in just a year.
In 2016, the luxury model was discontinued. In 2018, it was left out of future software updates, along with other first generation Apple Watches, when the company overhauled its watches' operating system.
A Popular Mechanics piece characterized this as "the natural conclusion of a consumer electronics market much more concerned with pumping new gadgets into the wild than supporting the ones that already exist."
If consumers are weighing the incremental benefits of new smartwatch models, such as more advanced sensors or software, against the perceived hindrances of upgrading, such as financial or even psychological costs, then it stands to reason that the greater the gap between the benefits and hindrances, the greater the probability that another sale will occur.
In 2004, a probabilistic model built on these assumptions successfully predicted upgrade decisions with 76% accuracy, when it was applied retrospectively to the Palm Pilot PDA, which once held the rank of a trendy consumer gadget. The study's exact methodology was considered to be a mix of conjoint analysis and hazard rate modeling.
Consumers expectations and brand positioning also play key roles.
While Apple's first generation smartwatches may still be sought out for their low prices and sleek builds, the absence of the latest functionality makes them less able to deliver against their positioning as advanced, reengineered tools for reengineering lives.
In many respects, the smartwatch category isn't only forward-looking in order to maintain contemporary relevance; it's leaning into the future in the same way that the category of watches once leaned upon the past and its notions of heritage or generational craftsmanship. In this pandemic-stricken world, Apple's website currently proclaims that "the future of health is on your wrist."
The dimensions of relevance to this evolving category might even be called the three T's:
Artificial scarcity
Rapid technological advancements and automation mean that relevant products have a greater churn; obsolescence arrives faster. It also undermines the element of artificial scarcity that has long been used to justify luxury price tags. In the watch category, this scarcity might also be a reflection of inventory uncertainties at the retail level.
An attempted remedy to this problematically fast, technological pace might be found in Bugatti's luxury smartwatch, which includes an interchangeable ceramic bezel that is "elaborately finished by hand in a production process lasting 20 days." It's an explicit repudiation of mass production in a tech category (smartwatches) that largely owes its existence to expedited manufacturing and reworked global supply chains.
The revered French automobile brand, which is over a century old, is testing its relevance to this category on Kickstarter, the same way that many new D2C startups are creating their own, often lower-priced, watches. Bugatti's watch offers sapphire glass, ceramic housing, and a titanium band under a five-year international warranty.
The paradoxical nature of needing to sell more products, while maintaining brand exclusivity, has been observed throughout luxury categories and is complicated further by digital marketplaces.
Recently, French luxury goods company Hermès sounded the alarm for the industry, calling for other manufacturers to reduce their production to ease a luxury watch supply glut and, more fundamentally, to reconsider the incentives structures that contribute to this output.
"This remains a key illness of that business, at least with some brands," said Laurent Dordet, chief executive officer of the Hermès watch unit, in an interview with Bloomberg.
"It may be less now, but as long as you have commercial people incentivized by key performance indicators, you will have overstock on the market."
According to management consulting firm McKinsey, "a sales-focused approach will likely yield inaccurate demand projections and, consequently, large amounts of unsold inventory."
Furthermore, the vertical integration of luxury brands has threatened wholesalers, causing them to offer more aggressive discounts that hurt luxury positioning. It might be advantageous for some luxury brands "to selectively support wholesalers and department stores by extending accounts-receivable terms and arranging inventory swaps."
Dordet told Bloomberg that Hermès avoids overproduction of its watches and limits distribution via third-parties to achieve more control over sales, more profitability, and less inventory.
The full report "Disruptions in Watches and Wearables" is now available for purchase on Policy2050.com.