By David Pring-Mill
The following text has been excerpted from Section 2.3 of the Policy2050 report "Robotics Enablement: Installing Robots in the Food Supply Chain" in order to serve as a product sample and fulfill Policy2050's mission "to keep the most socially-relevant insights outside of any paywall."
Policymakers have a range of tools available to positively influence robotics developments, such as tax policies, public-private partnerships, research or innovation institutes, consortiums, intellectual property law, trade agreements, and, at the foundational level, STEM education programs.
Tax Credits
As a prime example, a Japanese tax credit for advanced, productivity-enhancing equipment was essentially designed to backload corporate tax payments by recognizing depreciation and incentivizing present-day robotics adoption without jeopardizing the tax authority's revenues. This special depreciation rate can increase the rate of adoption and quantity of units adopted; it increases the value or quality of the units adopted even more substantially.
Public-Private Partnerships (PPPs)
Some governments are becoming direct investors in robotics. QSS, a Saudi state-owned company, and Zorabots, a "Star Wars"-inspired Belgian-based startup, announced talks to establish a joint venture in Saudi Arabia, following the debut of a humanoid collaborative project named "Sara." Authorities positioned Sara as a "Saudi tech jewel." QSS is one of the developers of a controversial, grandiose, currently-$500B smart city project in northwestern Saudia Arabia called NEOM.
Intellectual Property Laws and Trade Agreements
Policies concerning intellectual property (IP) rights will also impact robotics developments. The widely-observed trend of Chinese economic espionage could be attributed to disparities in business cultures or economic timelines, but fundamentally, the enforcement of IP rights speaks to whether we hope to encourage a society of padlocks, or inventions. For the best ideas to consistently emerge, innovators must play by the same set of rules.
Recently, Estonian robotics startup Cleveron won an intellectual property dispute against a Chinese company, Hangzhou Dongcheng Electronic (HDE), in the Beijing Intellectual Property Court, after incurring the costs and frustrations of a four-year trial. HDE had discussed a partnership with Cleveron after their robotic parcel pickup tower attracted attention at a trade event. When negotiations proved unsuccessful, HDE replicated and registered the product in China. Cleveron's CEO knew that protecting their patent and market expansion options wouldn't be easy, given the startup's limited resources and the observation "that evidence originating outside China can be lightly abandoned in China."
When it comes to IP rights, the Trump administration trade deal between the U.S. and China might not be as meaningful as an internal commitment to reforms in China. In an interview conducted and published by The National Bureau of Asian Research in 2022, Mark Cohen of the Berkeley Center for Law and Technology observed: "It is generally too early to say whether phase one has made a significant difference for American companies. We need to see how cases have been handled, and we need to collect relevant data to understand how effective phase one has been. We also need a higher degree of transparency from China." The Peterson Institute for International Economics observed that China did not follow through on purchasing the U.S. exports committed to via the deal, though many aspects of the deal were known to be unrealistic, and unforeseen events had occurred – a pandemic and a recession.
Incentives and deterrents are inherent in intellectual property law. Why innovate, if the discoveries won't be protected? For some pioneering researchers, intellectual curiosity might be a sufficient reward, but robotics requires a high degree of monetary investment, which needs returns. In addition to the aforementioned policies and frameworks, policymakers can encourage robotics innovation by supporting STEM education. Pedagogically, robotics represents a highly engaging form of experiential learning. The increasingly interdisciplinary field is highly relevant to the jobs of tomorrow.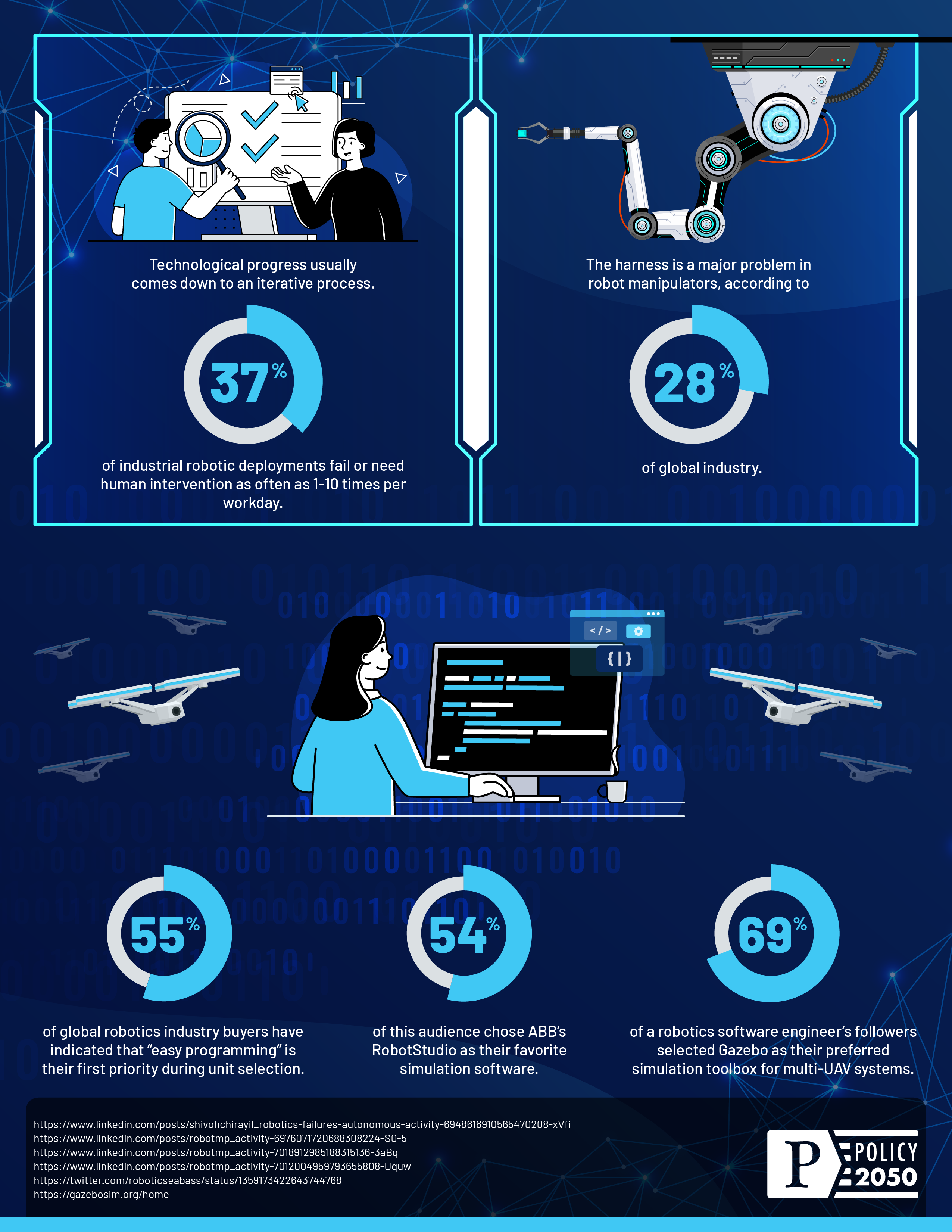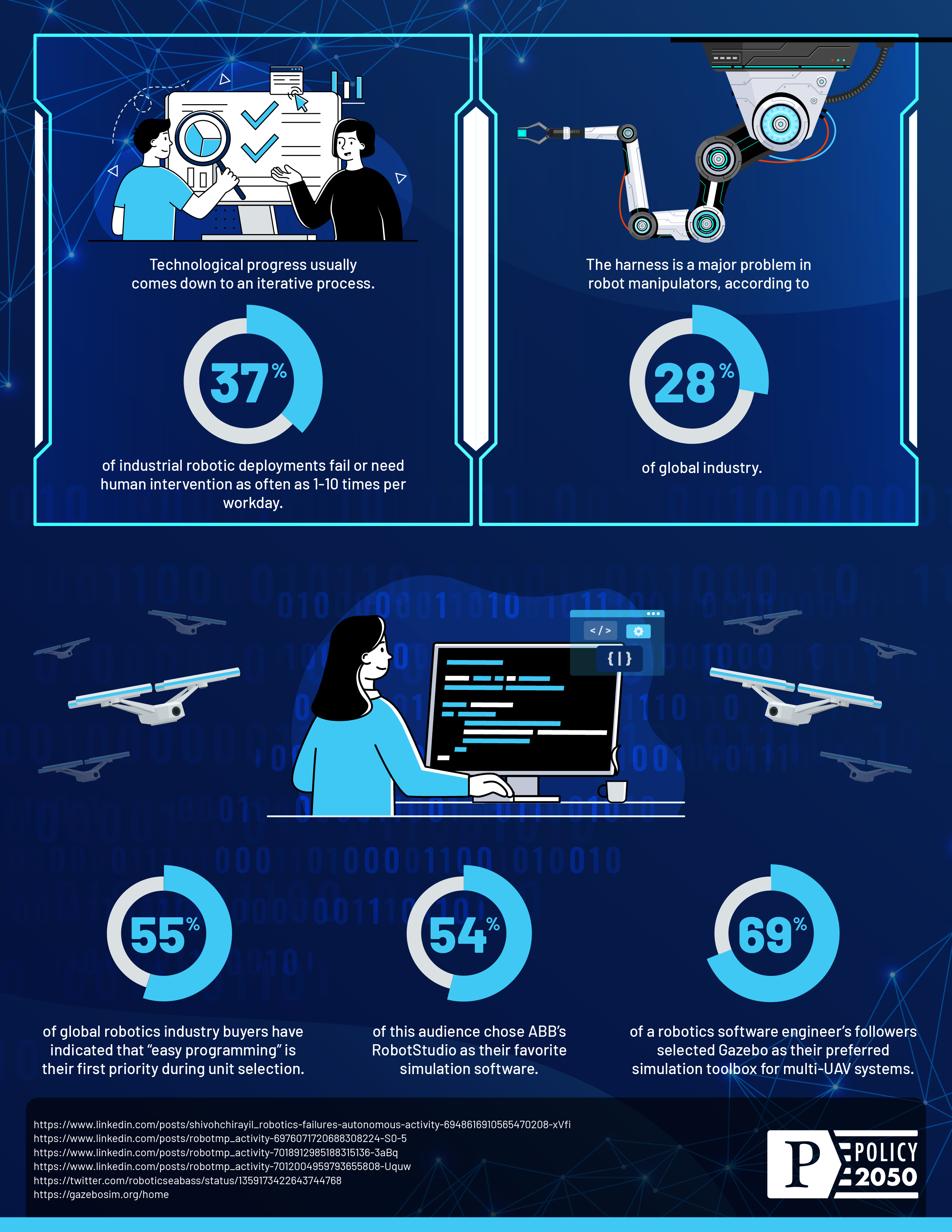 The full report "Robotics Enablement: Installing Robots in the Food Supply Chain" is now available for purchase on Policy2050.com.