The report "Robotics Enablement: Installing Robots in the Food Supply Chain" is approximately 5,000 words (30 pages). This report sheds light on robotics, primarily to inform policymakers of potential courses of action and to highlight opportunities for investors.
This analysis breaks down the food supply chain and calls attention to current or potential robotic deployments at each stage. Information has been curated and presented through the lens of public policy. Insights are carefully organized and creatively visualized.
This report will provide answers to the following key questions:
What are different forms of robotics enablement?
How are global industries and policymakers navigating robotics developments?
What is the value of embedding robots throughout the food supply chain?
How does robotics intersect with the concept of smart cities?
How might robots impact society, both positively and negatively?
What are relevant data points for robotics enablers and change-makers?
Table of Contents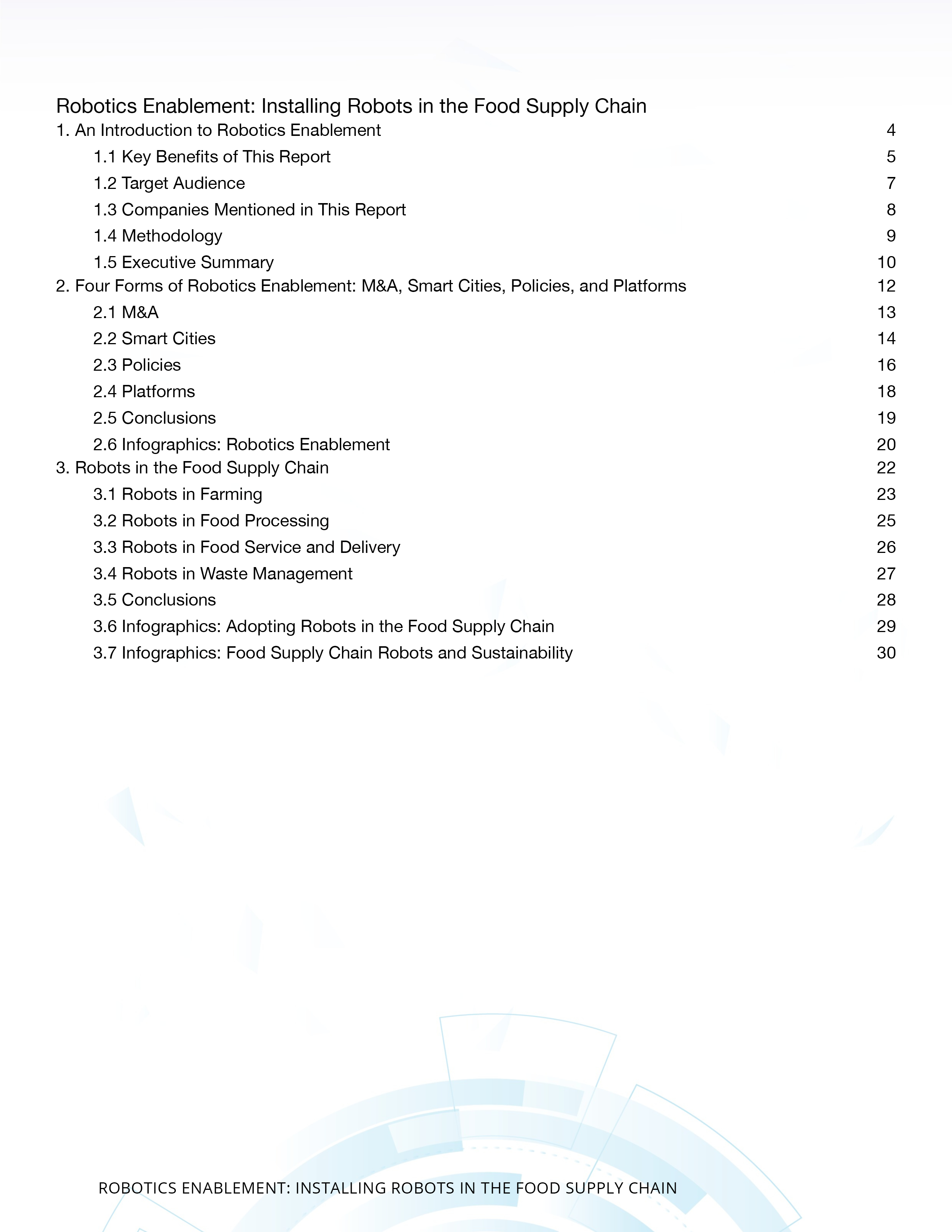 Key Benefits of This Report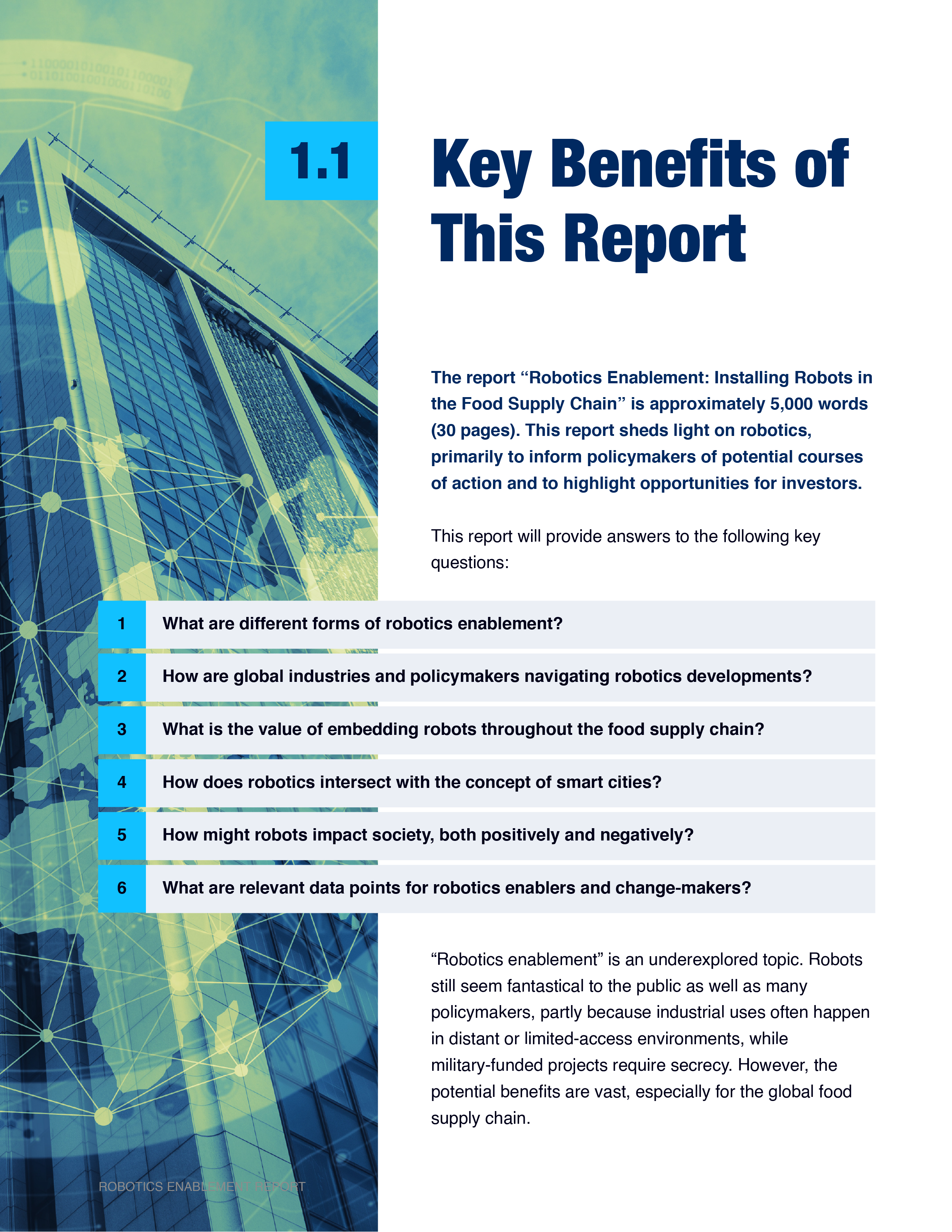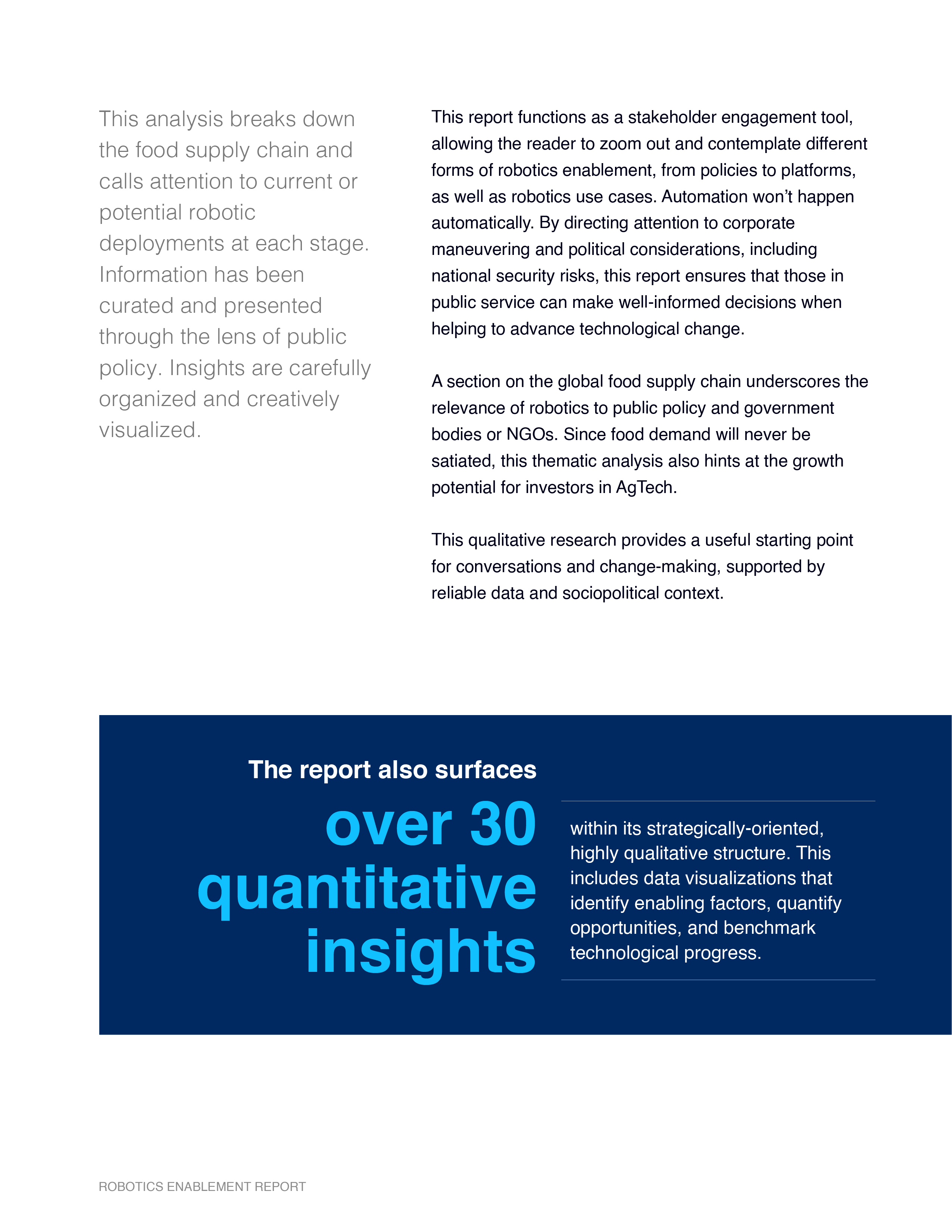 Target Audience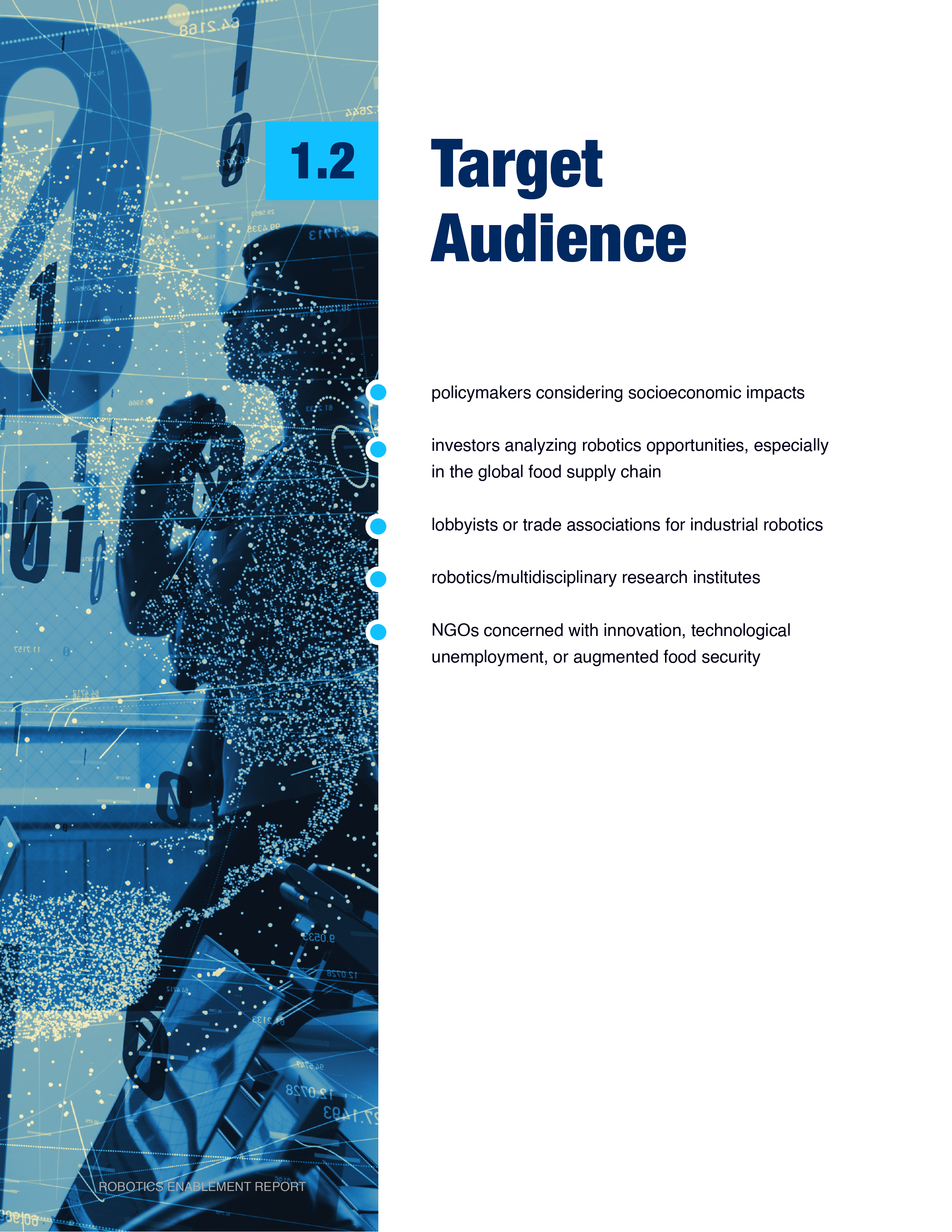 Companies Mentioned in This Report
Methodology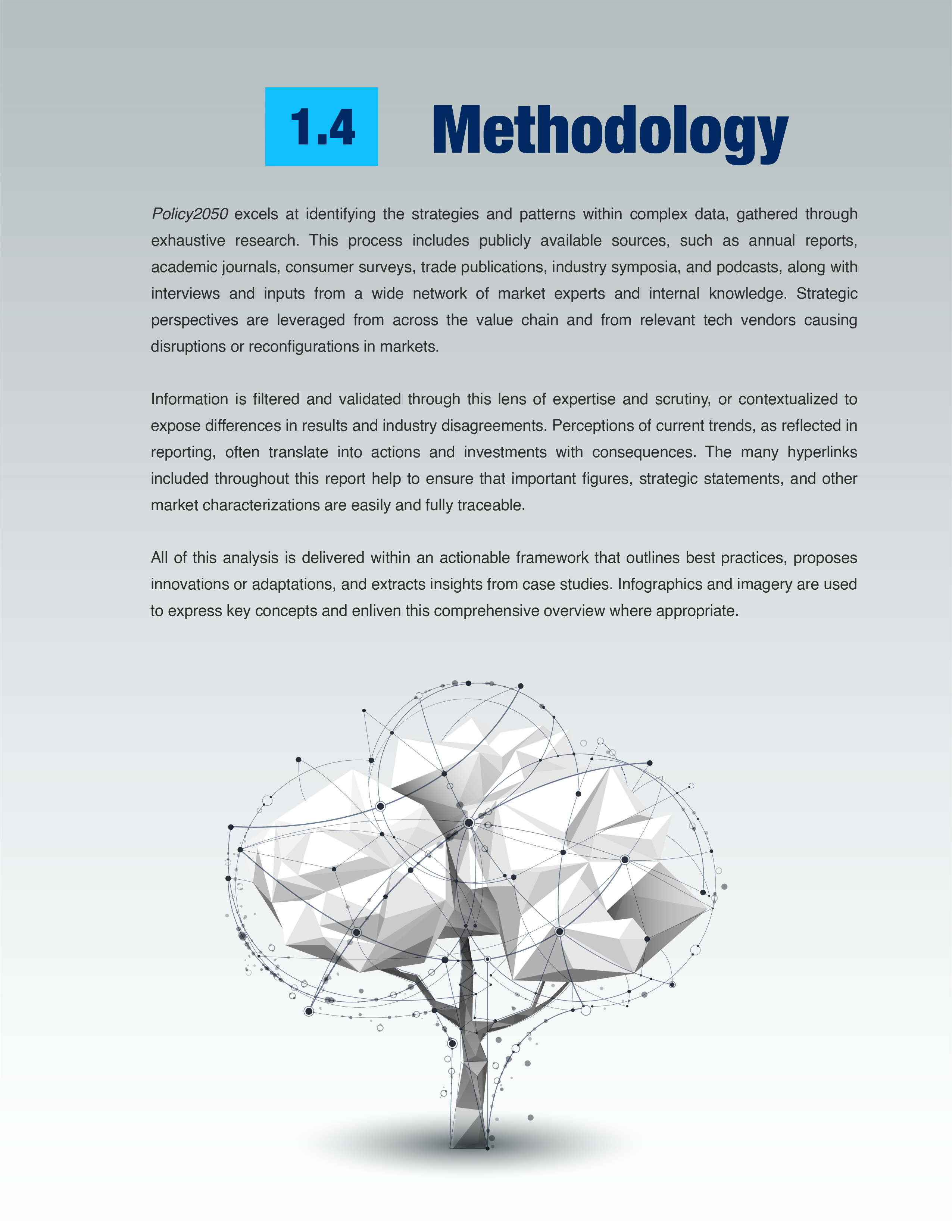 Media Kit
The report press release can be found here. The infographics included below can be freely used by the news media (including content marketing blogs) with attribution to Policy2050.com. Additional media materials are available upon request.
Inquiries can be directed to david.pringmill@policy2050.com.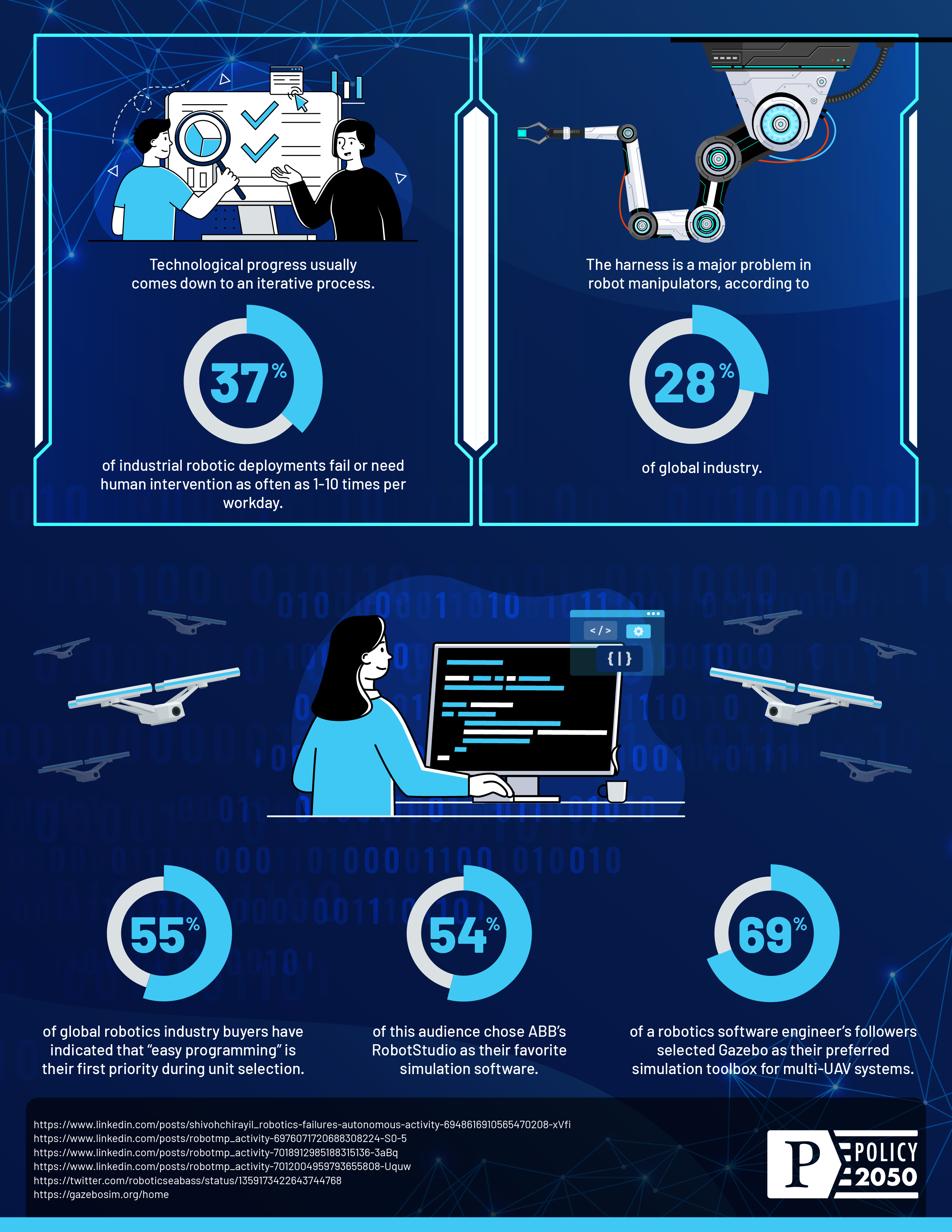 Purchase Options