The "Generative AI for Marketing: Use Cases, Technological Developments, and Trends (2023-2025)" report is over 12,000 words (53 pages). The report leverages primary research interviews with marketing and communications leaders, as well as generative AI startup founders.
By identifying prominent use cases, technological developments, and trends across the marketing applications of generative AI, this report can influence best practices for marketing. It might also inspire growth strategies for generative AI companies targeting marketers.
The report is divided into three sections addressing areas of strong interest: "Current Marketing Use Cases for Generative AI," "Generative AI vs. Original, Creative Work," and "Predictions for a Post-ChatGPT World." The report also surfaces over 50 quantitative insights and concludes with infographics that can be used to enliven your organization's internal or external presentations.
This report will provide comprehensive answers to the following key questions:
What are some of the ways that CMOs and digital marketers already use generative AI?
Will original content be disadvantaged by a deluge of generative AI output?
What are some of the shifting perspectives on AI potential?
How could generative AI optimize or complicate organizational processes?
Which areas of generative AI still need improvement?
How are conflicting interests distorting the perception of AI progress?
Table of Contents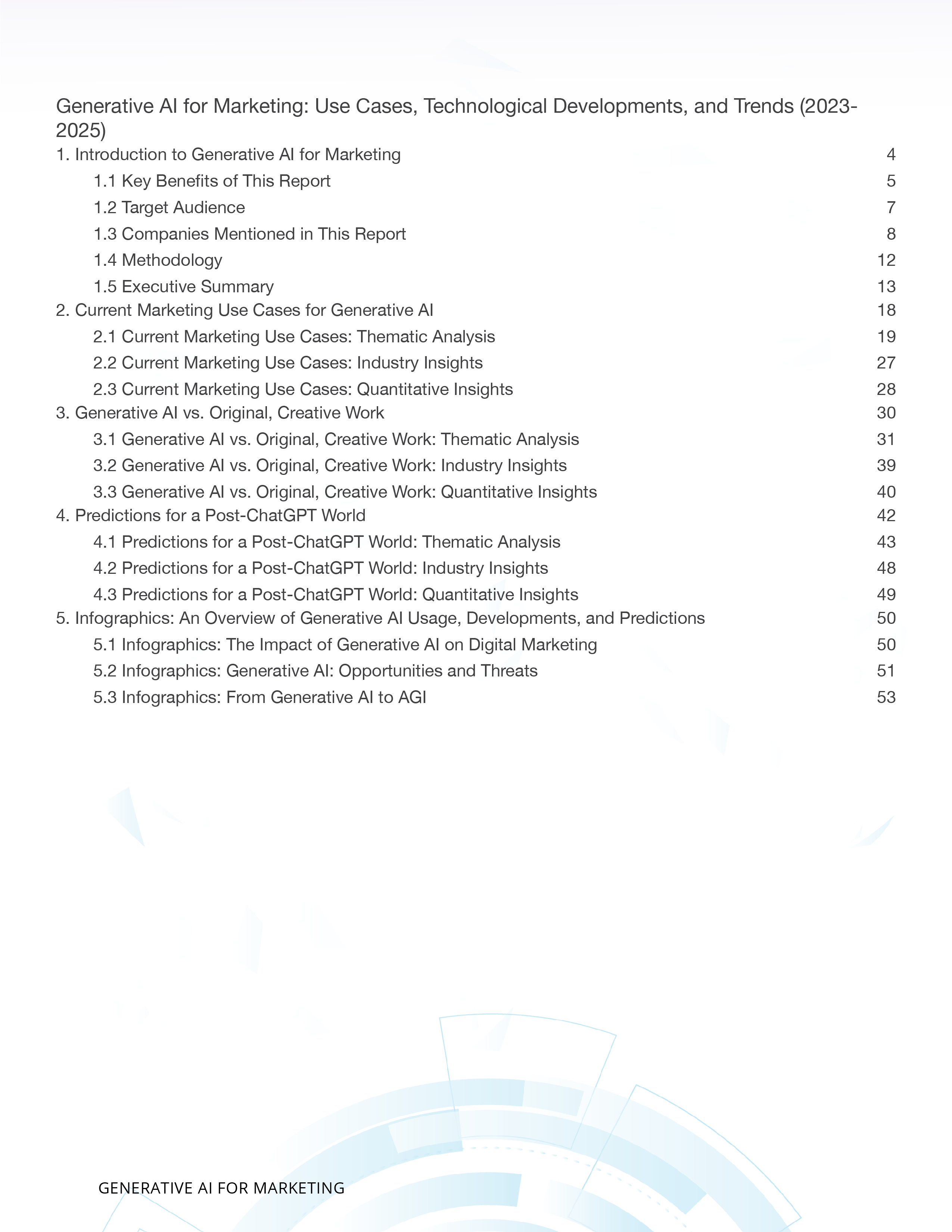 Key Benefits of This Report
Target Audience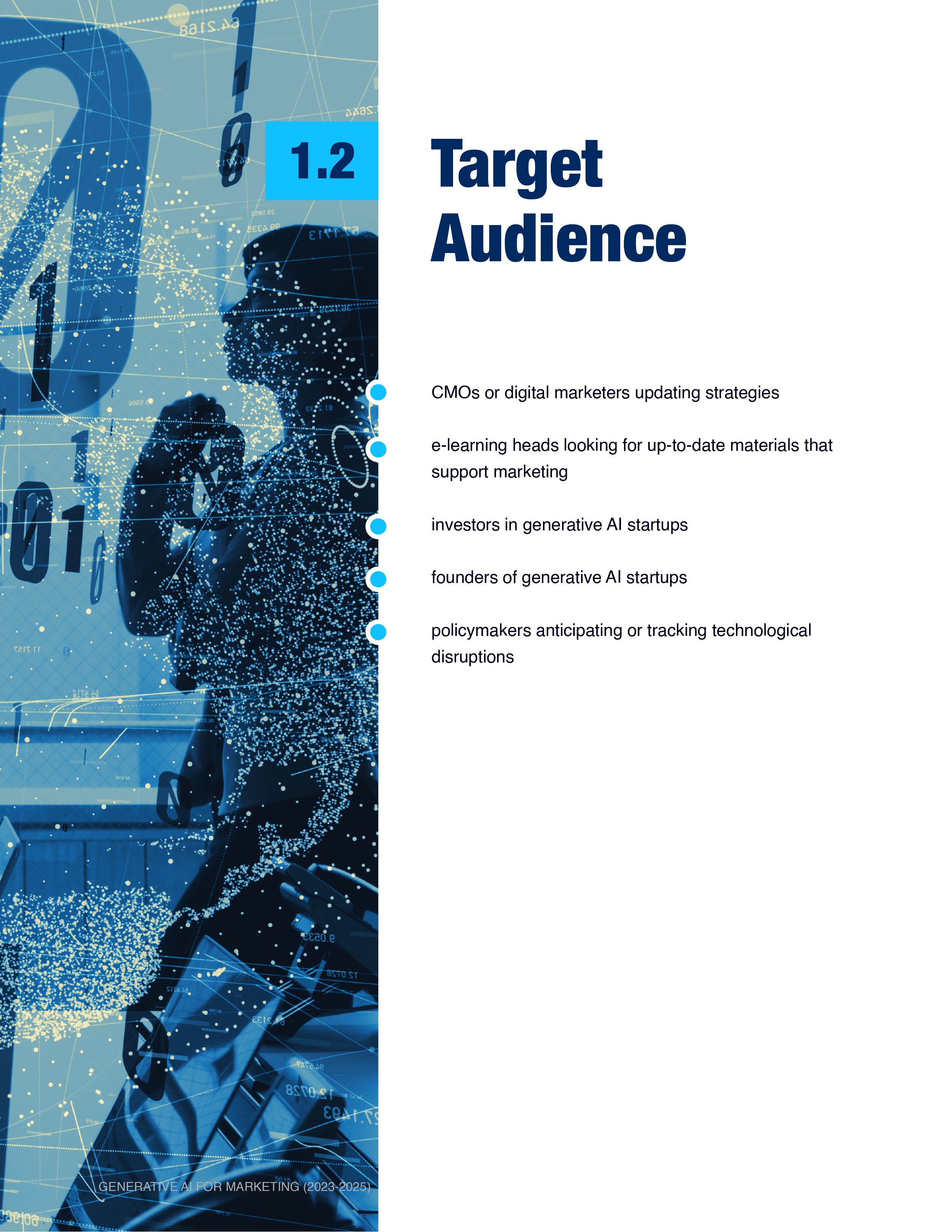 Companies Mentioned in This Report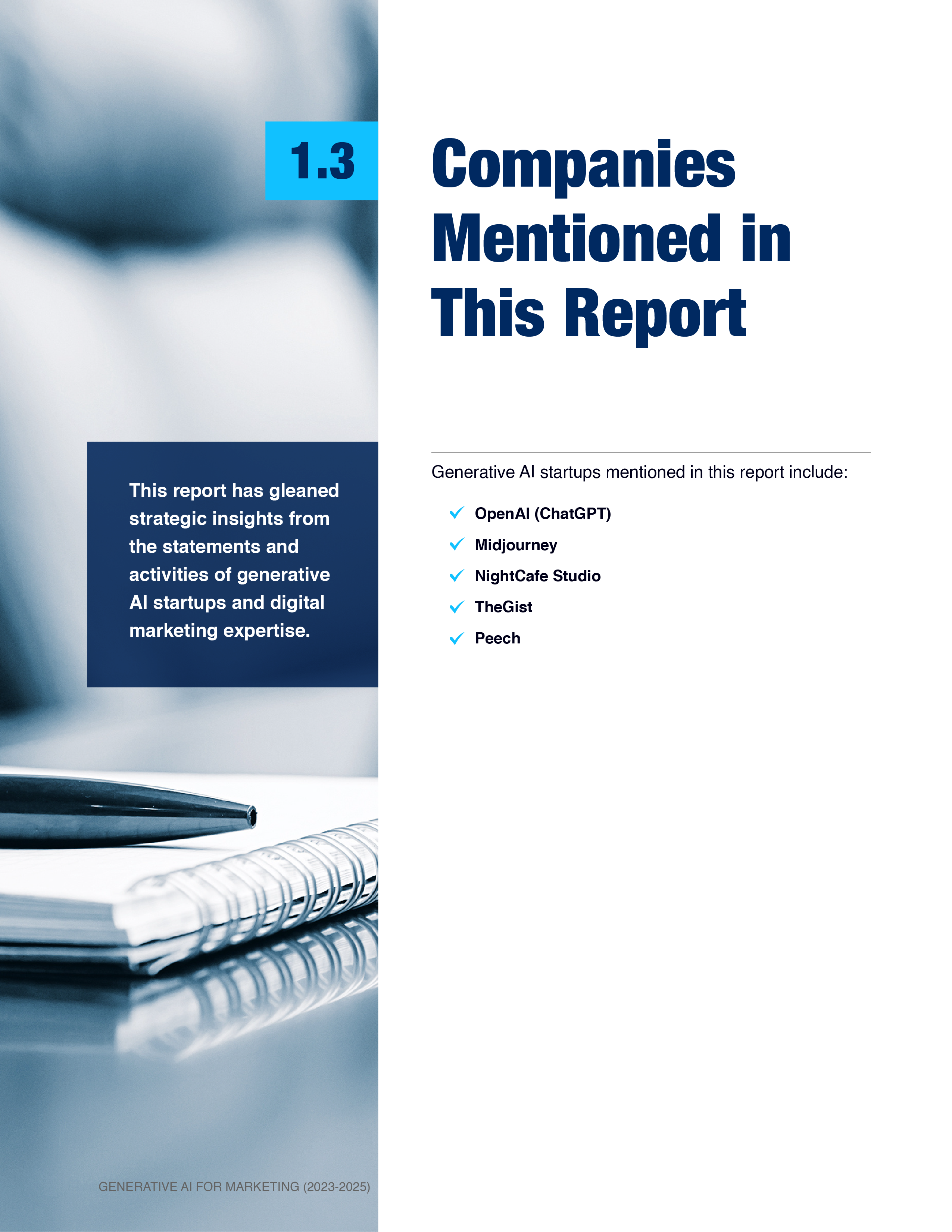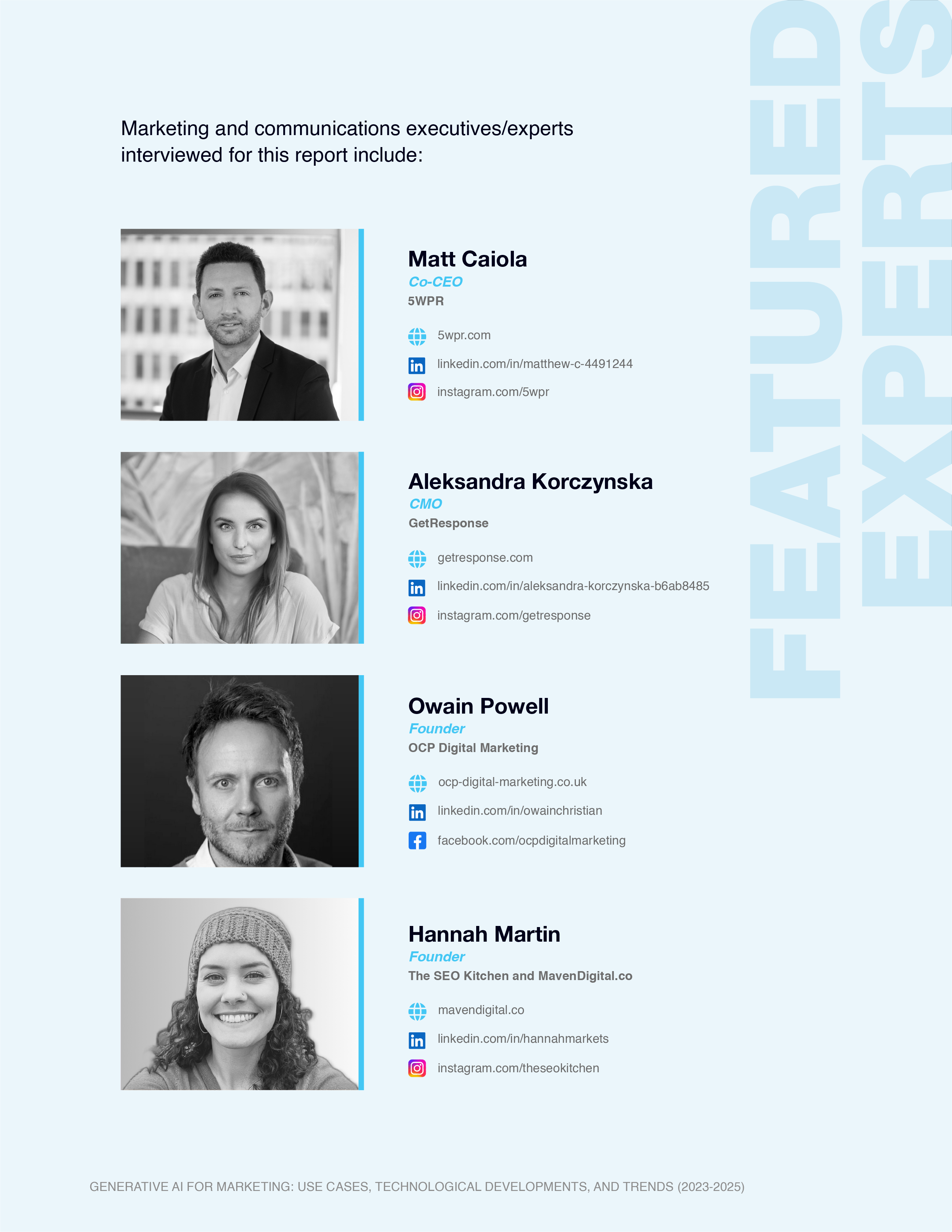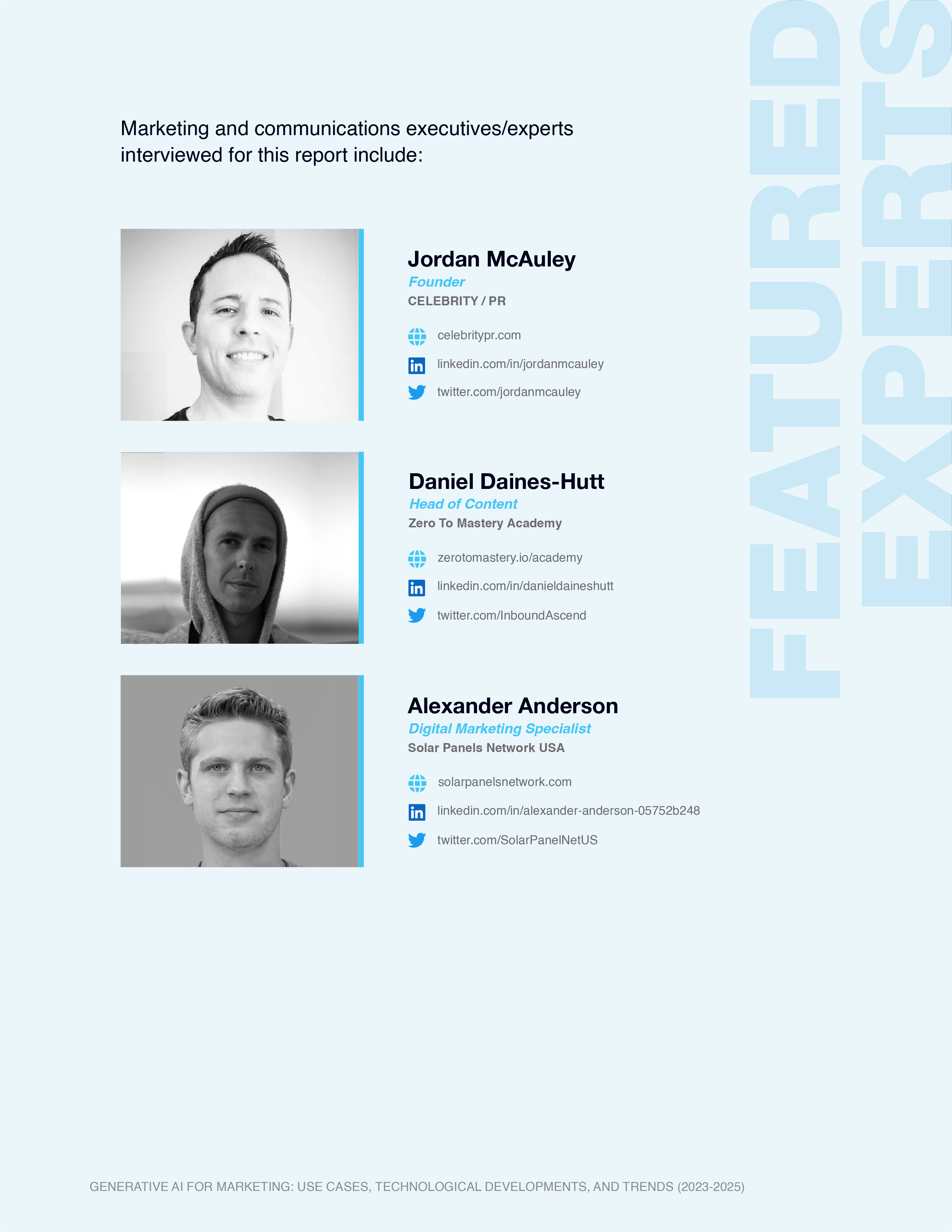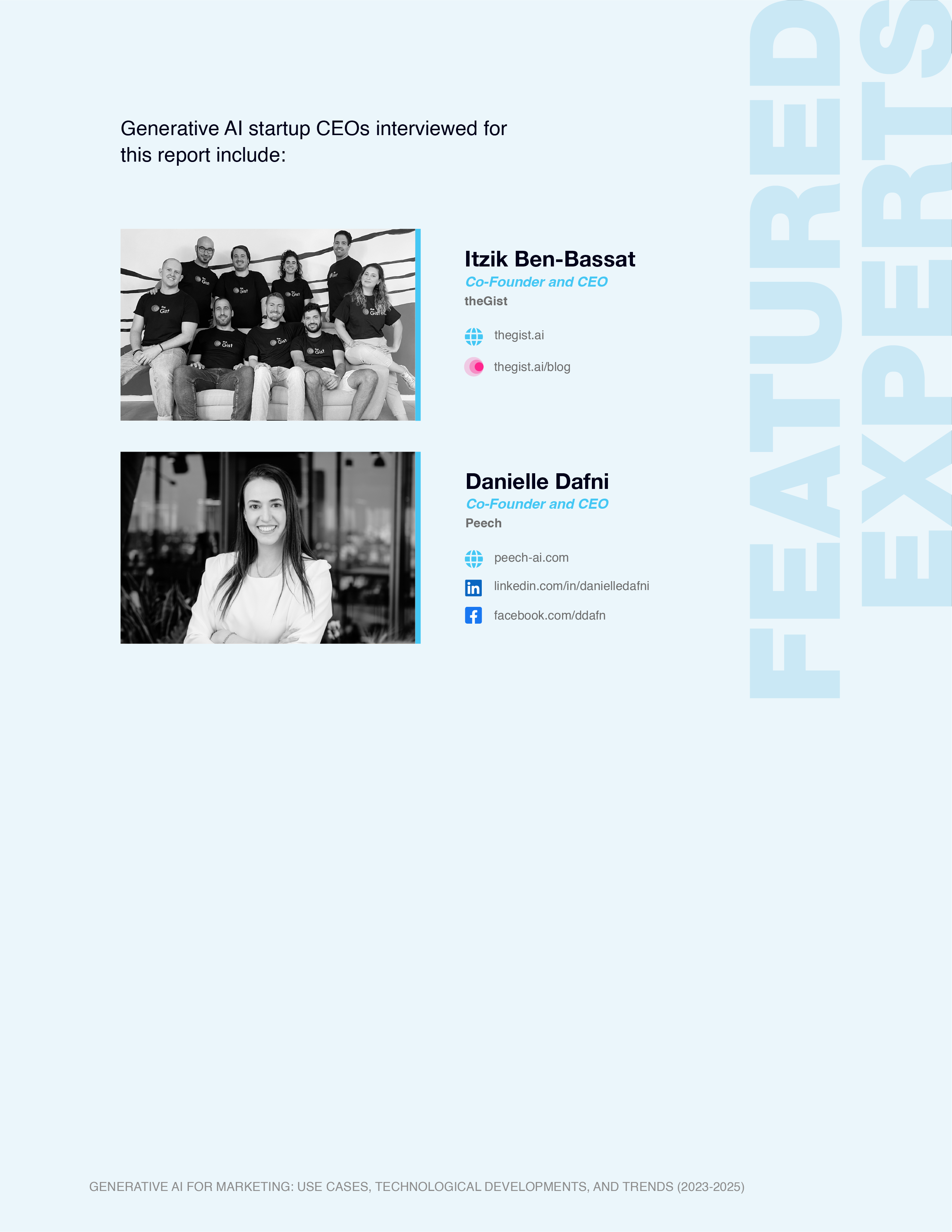 Methodology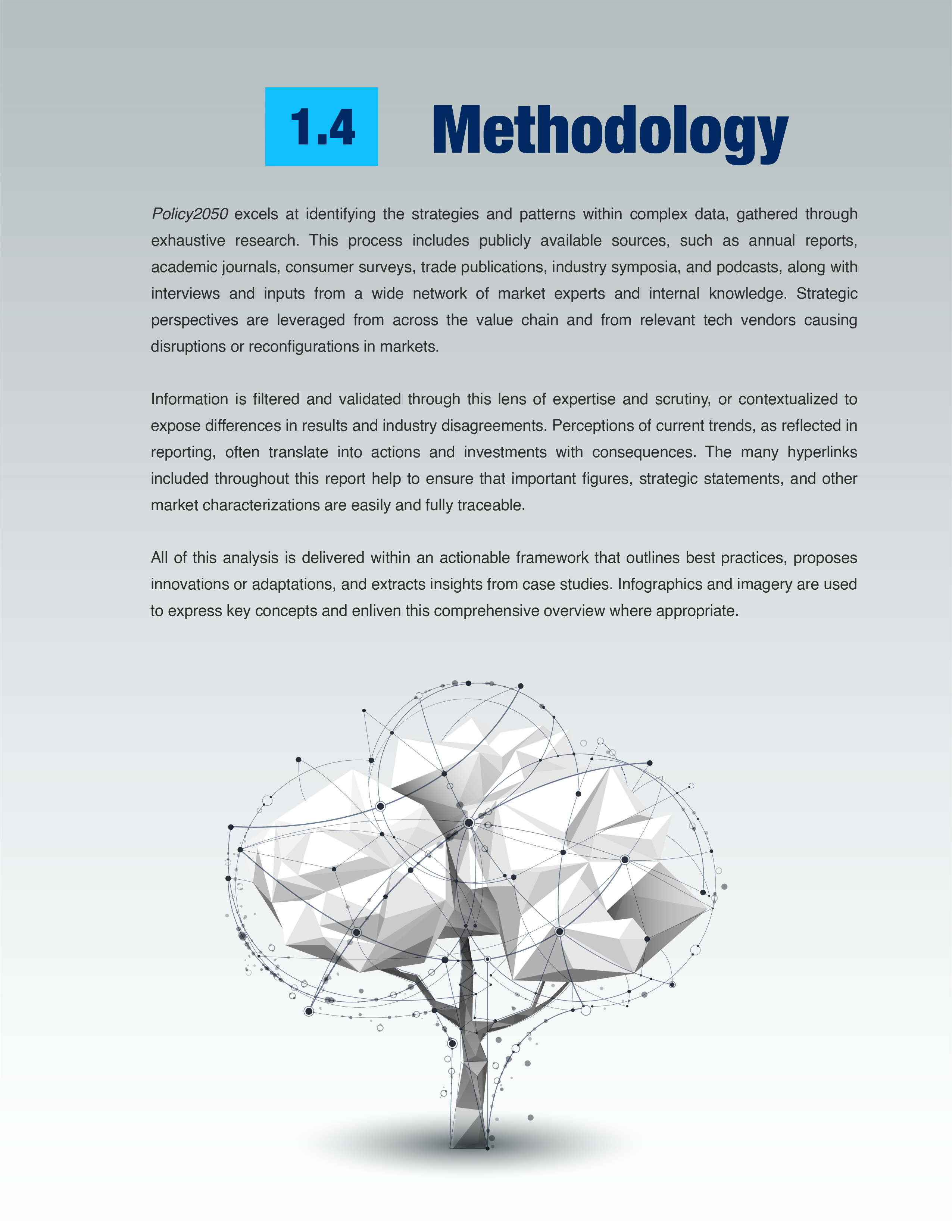 Media Kit
The initial "Generative AI for Marketing: Use Cases, Technological Developments, and Trends (2023-2025)" report press release can be found here. An additional detailed version is located here. The infographics included below can be freely used by the news media (including content marketing blogs) with attribution to Policy2050.com. Additional media materials are available upon request.
Inquiries can be directed to david.pringmill@policy2050.com.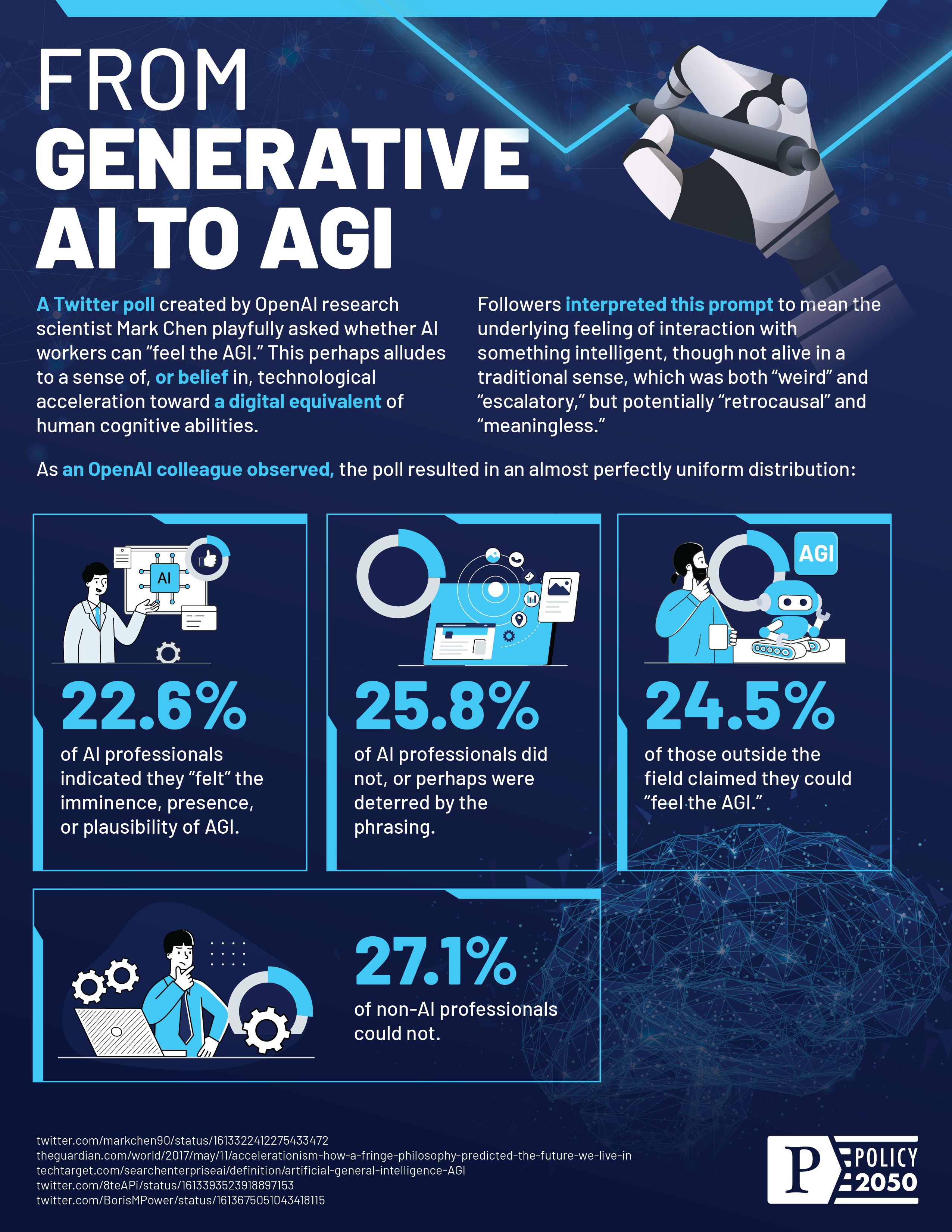 Purchase Options