"The State of EdTech: Product-Market Fit in a Post-COVID, Blended Learning Environment" is approximately 28,000 words (100 pages). This report has implications for innovators, investors, educators, and learners, detailing ways to drive long-term positive change while securing more immediate product-market fit.
The second annual Policy2050.com EdTech report provides diverse and unique insights into EdTech's transformative potential, its dynamic trajectory amid the pandemic, and the possible risks and rewards of its evolution from here. The report's conclusions highlight the urgent need for holistic understanding, strategic planning, and thoughtful execution.
This report will provide answers to the following questions:
How can EdTech providers best achieve product-market fit?
What are popular views on blended learning environments?
How has the pandemic impacted the reputation and viability of EdTech?
Which areas of EdTech are being overlooked?
What are the benefits and risks of gamification and other digital trends?
What strategies and trends signify potential growth trajectories for EdTech?
To arrange an alternative method of payment or delivery, please email david.pringmill@policy2050.com.
This thematic analysis is based on interviews with top EdTech innovators.
From innovative startup founders to those influencing the future directions of established tech firms and educational institutions, lengthy Zoom interviews were designed to capture the myriad ways in which EdTech is being developed and deployed. Featured participants included:
Gaurav Bradoo, Head of Product and Portfolio, Logitech for Education
Richard Boyd, Co-founder and Chairman of Ultisim, CEO of Tanjo AI
Titan Gilroy, CEO, TITANS of CNC
Michael Bodekaer Jensen, Founder and CEO, Labster
Hengjie Wang, Co-founder and CEO, Kami
Jeremy Brassington, Co-founder and CEO, Habitat Learn Group
Suren Aloyan, Co-founder and CEO, PopUp School
Tara Chklovski, Founder and CEO, Technovation
Marcus Pedersen, Learning Technologist, University College London
Dr. Spencer Taintor, Head of School, Saint Mark's Episcopal School
The report aspired to answer the central question of EdTech product-market fit both qualitatively and quantitatively, by interviewing these EdTech leaders about the trends they were observing and collecting then visualizing data that speaks to the frequent sector misalignment.
Table of Contents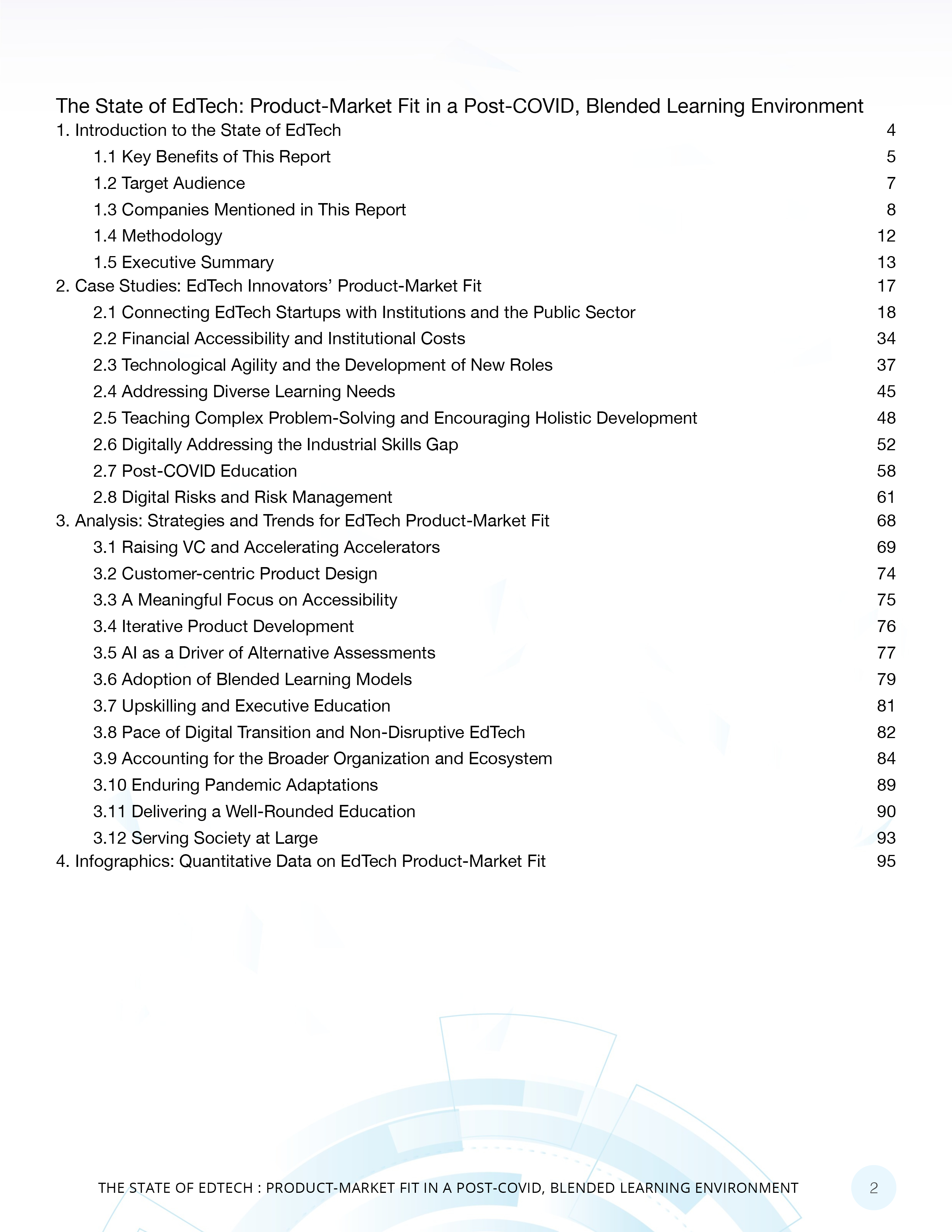 Infographics Excerpt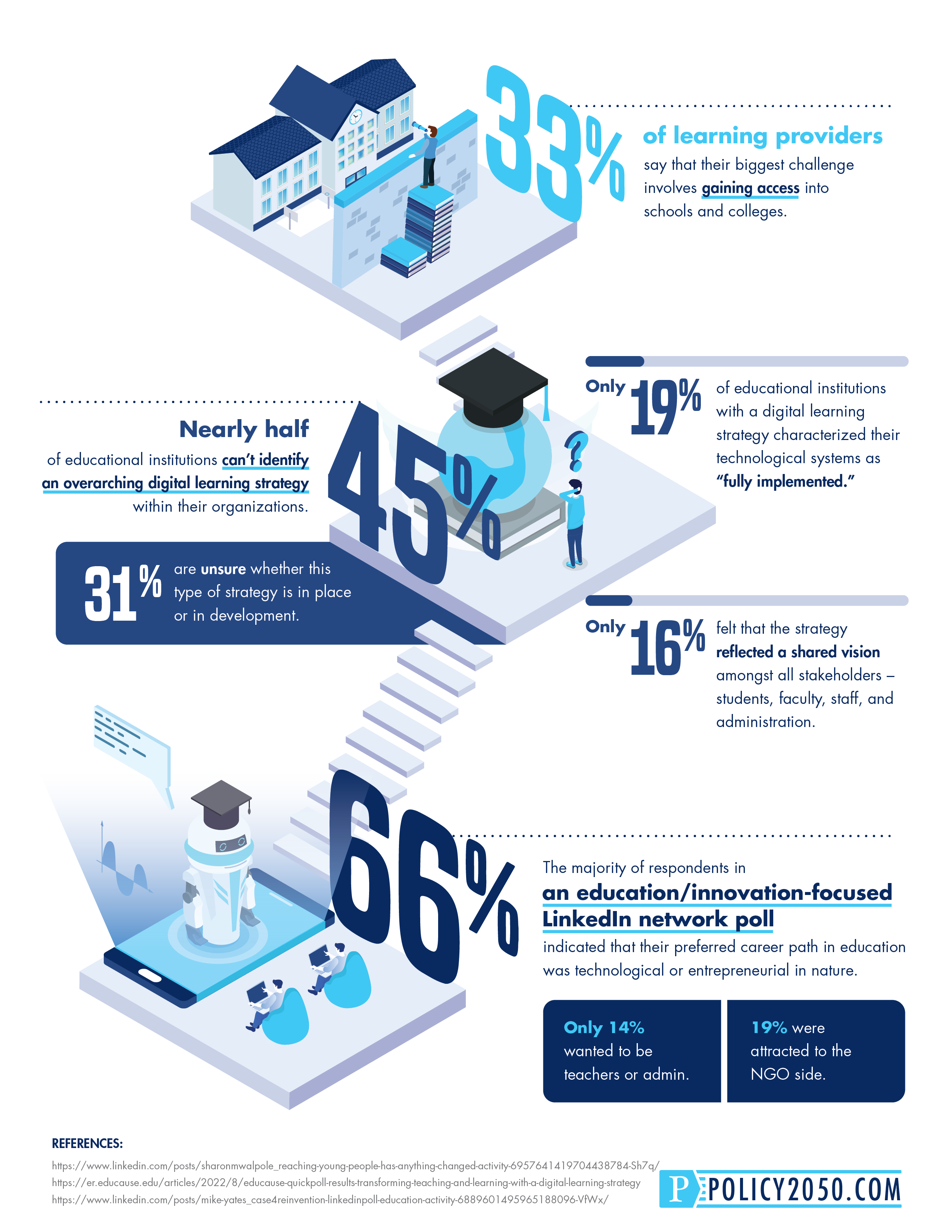 Target Audience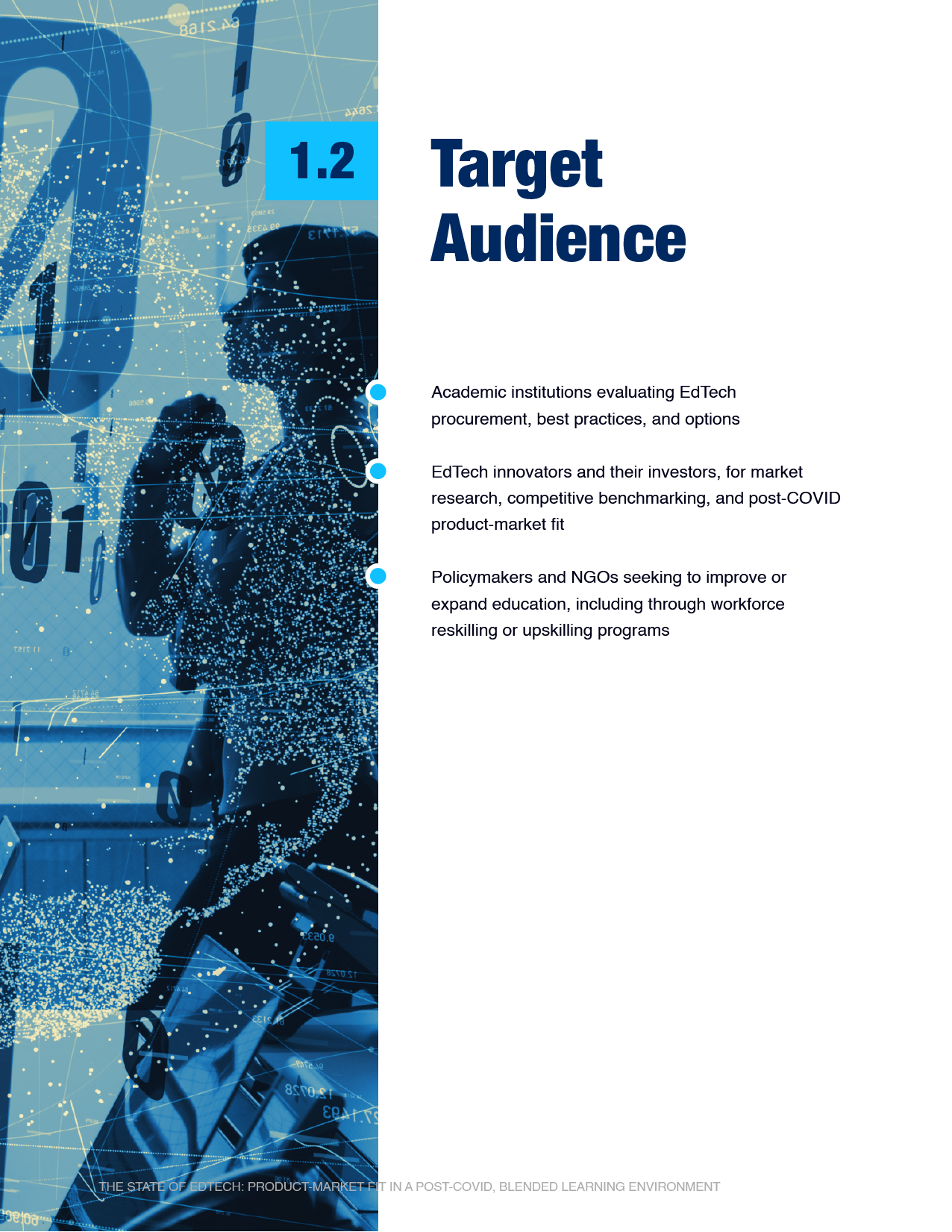 Methodology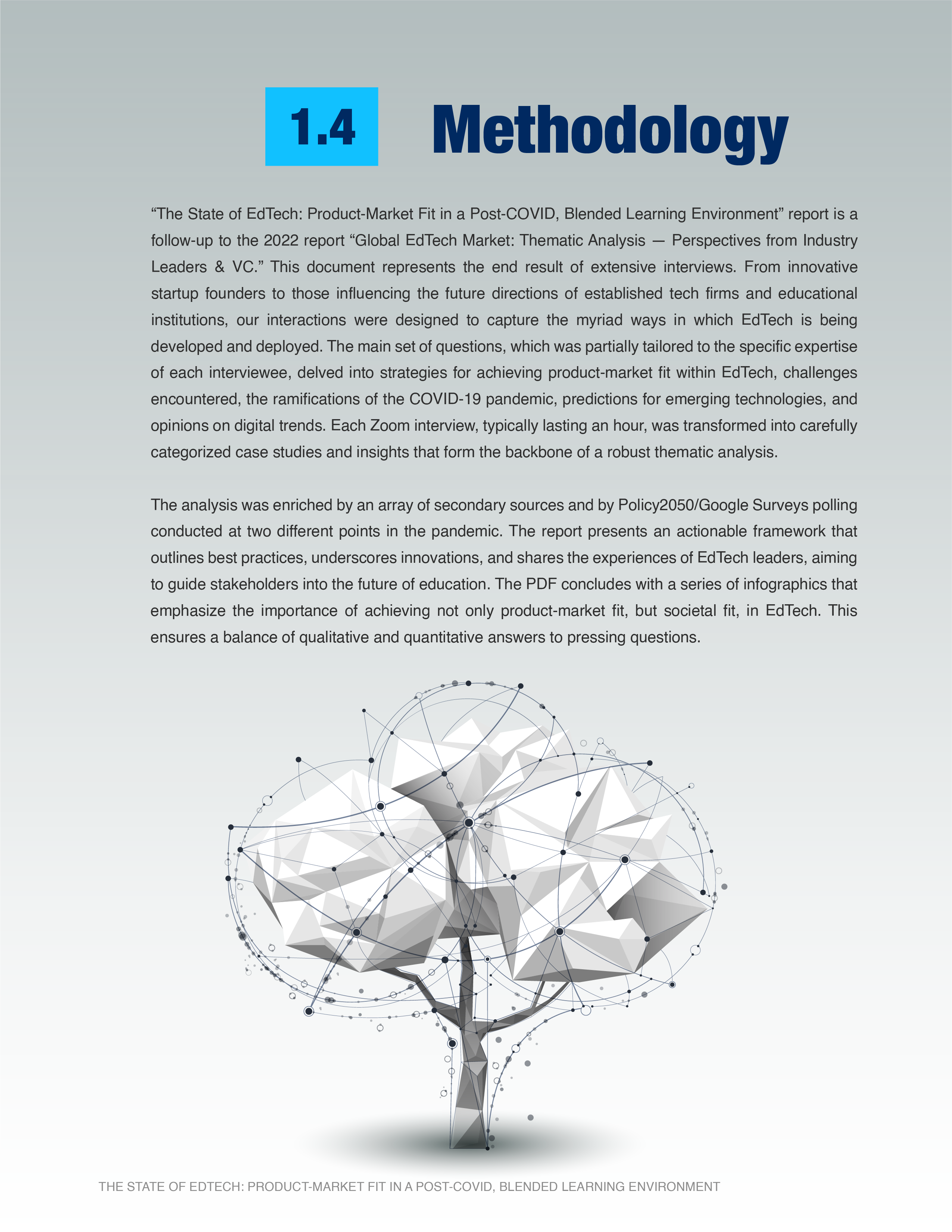 Media Kit
The report press release can be found here. Media inquiries can be directed to david.pringmill@policy2050.com.
Purchase Options
To arrange an alternative method of payment or delivery, please email david.pringmill@policy2050.com.