The report "Smart Retail: Thematic Analysis — Introducing Innovations to the Retail Sector (2023-2025)" is approximately 22,000 words (76 pages). It provides case studies of VC-backed retail technology startups and examines retailer adoption.
Published not long after Bed Bath & Beyond filed for bankruptcy protection and announced the closure of all its stores, following multiple failed turnaround attempts, this report delivers timely guidance for retail innovators looking to sustain an economically vital sector. The analysis is informed by detailed case studies of leading retail technology startups, ensuring that findings are accurate and relevant.
This report will provide comprehensive answers to the following questions:
What are the most effective ways for retail tech startups to approach retailers?
How are VC-funded, high-growth startups carving out unique value propositions?
How will market conditions and consumer trends affect Smart Retail growth?
What are major retailers' technology adoption practices?
Why do retail innovation labs and other retail IT projects sometimes fail?
How might the flywheel effect concept influence retailers and their investors?
Table of Contents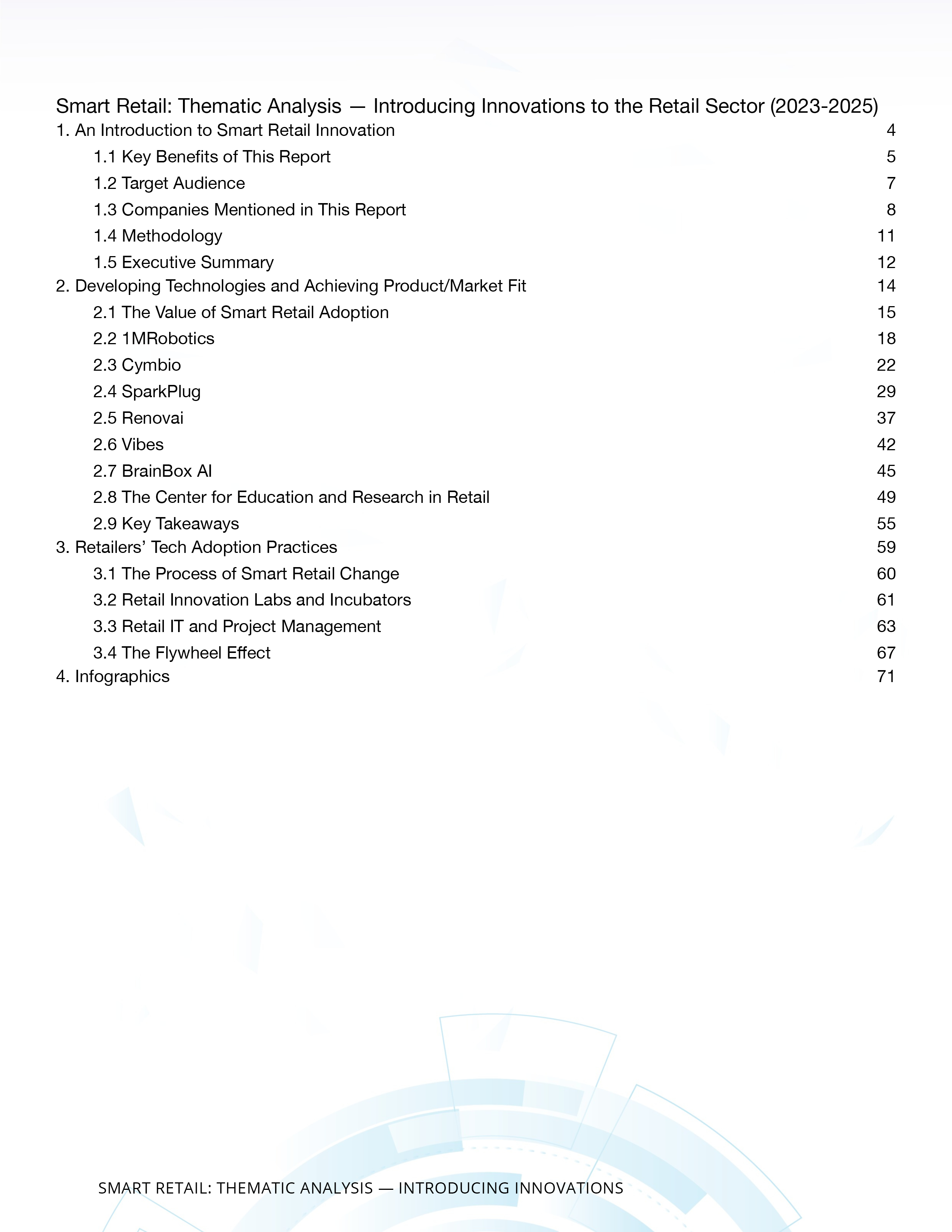 Key Benefits of This Report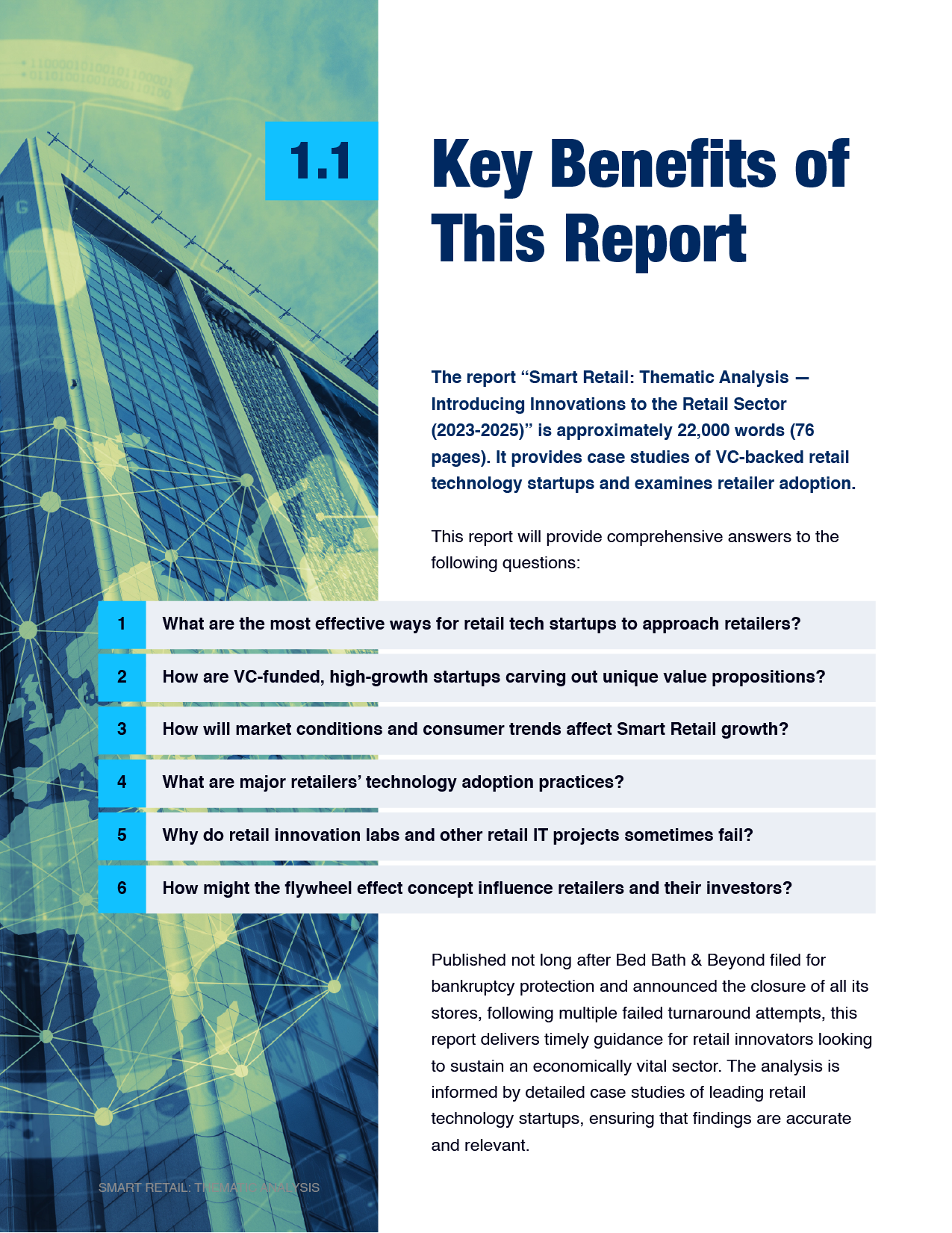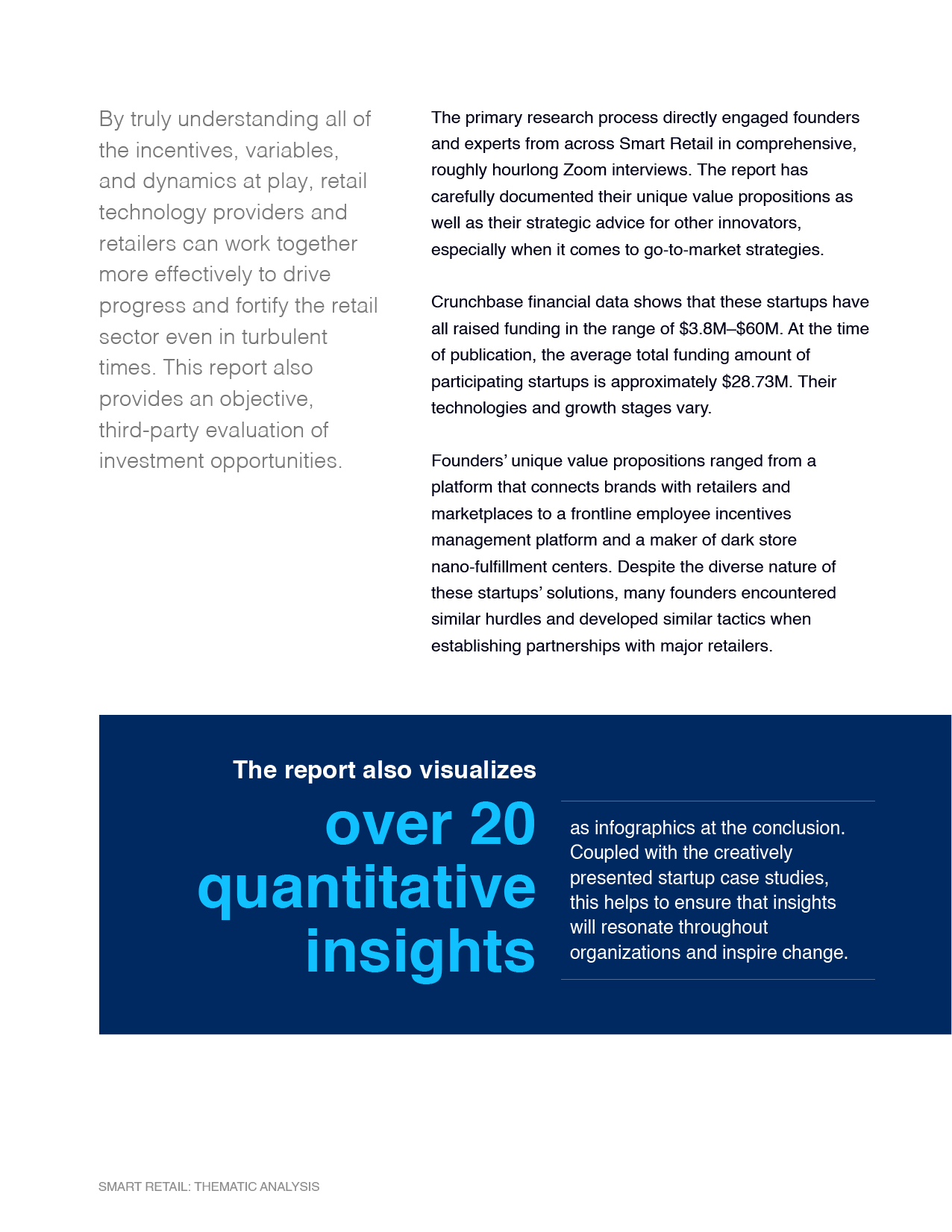 Target Audience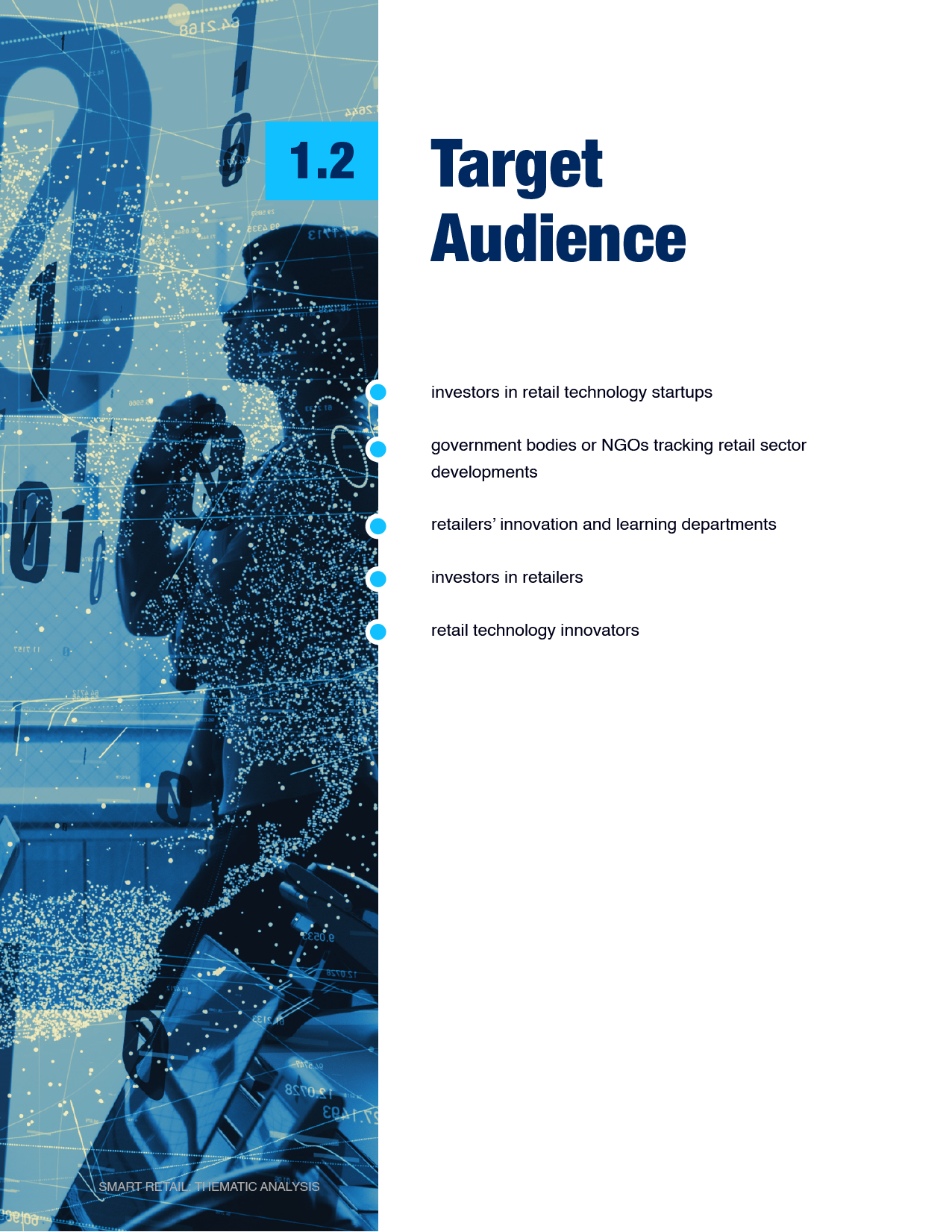 Companies Mentioned in This Report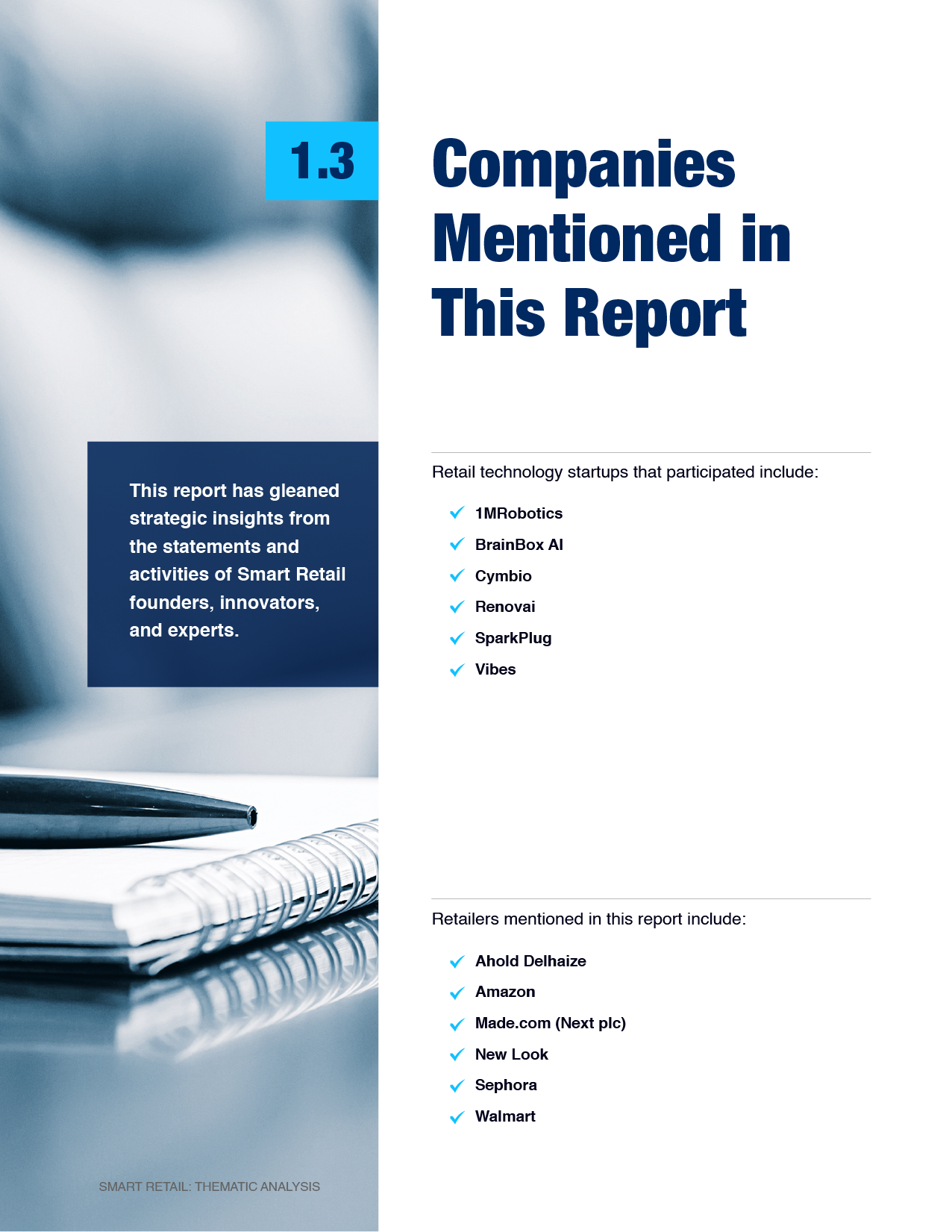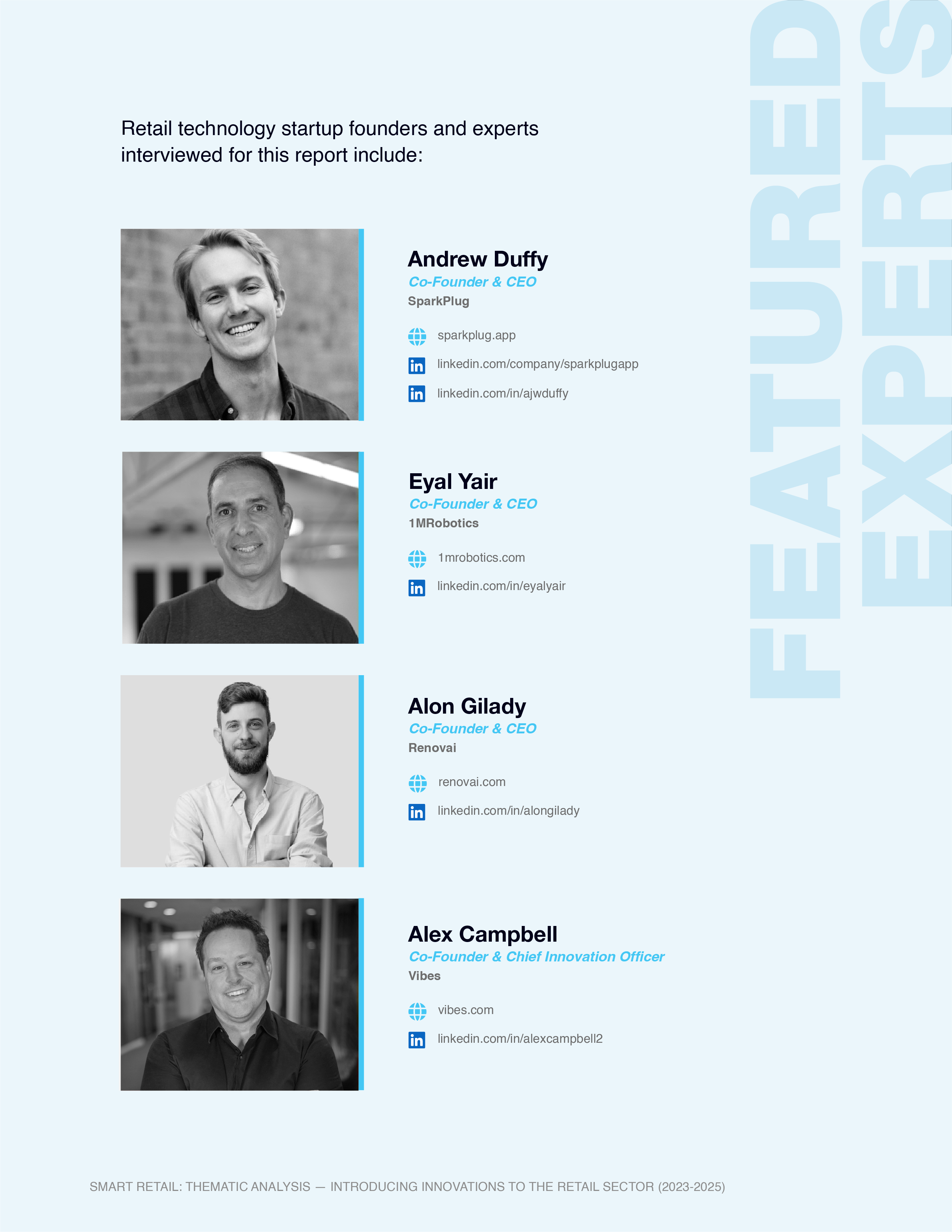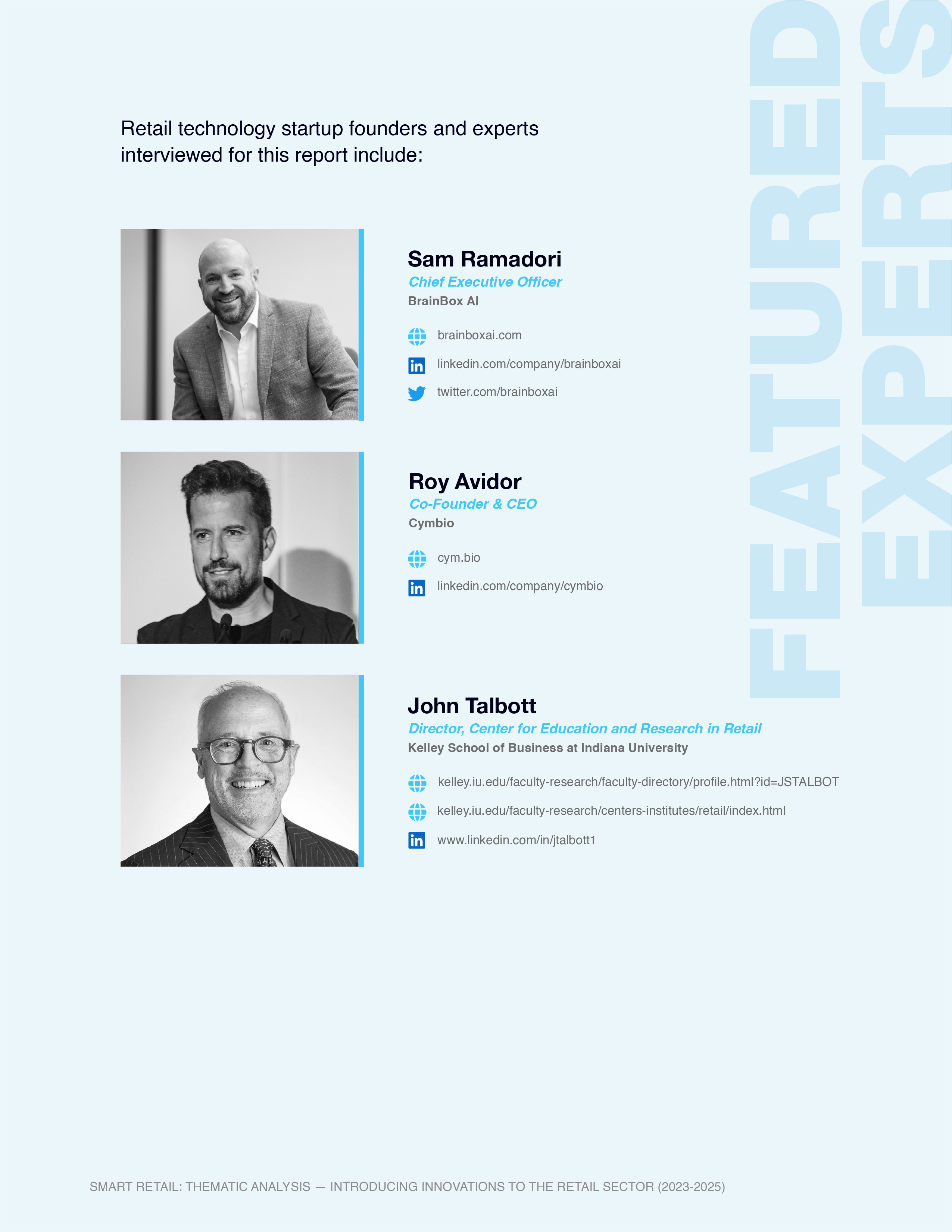 Methodology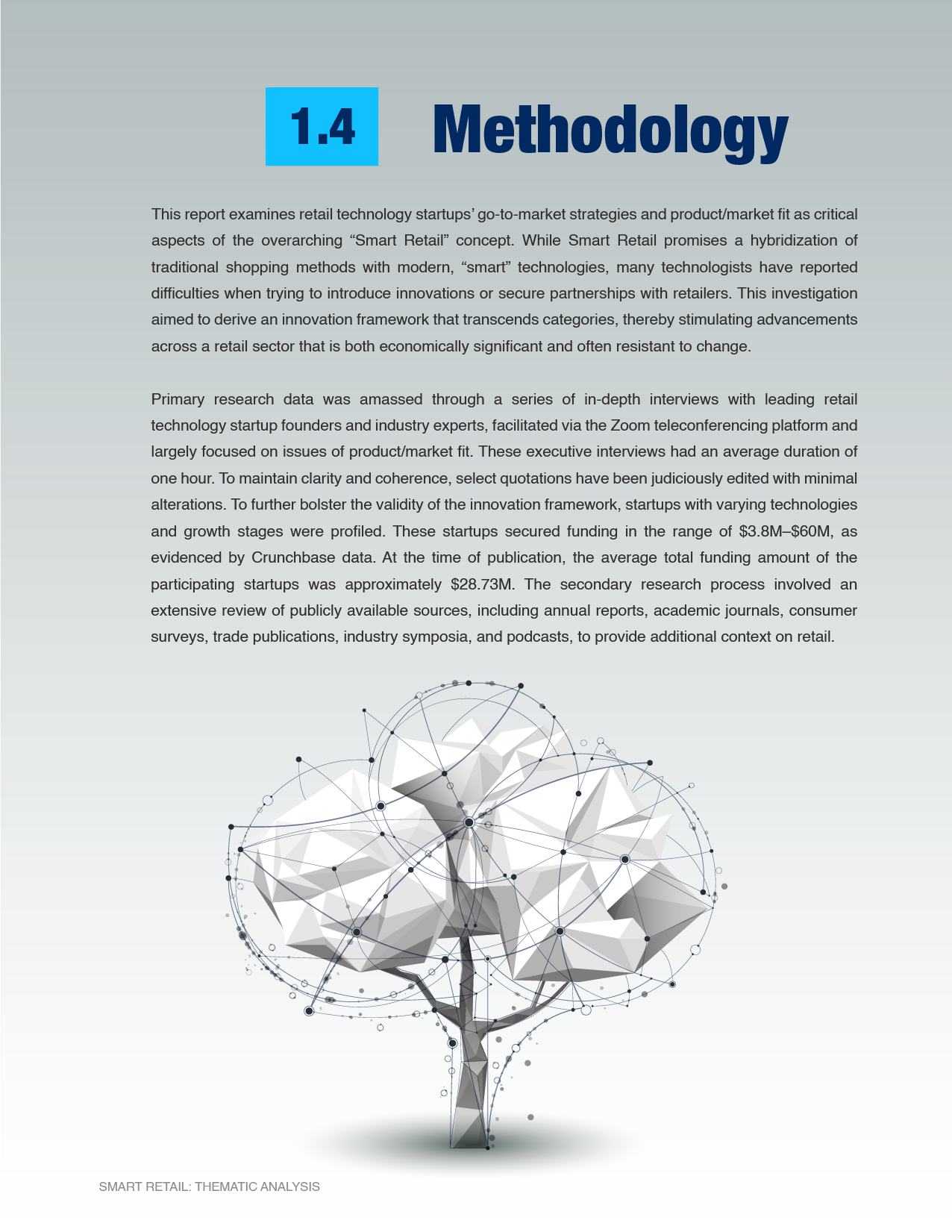 Media Kit
The report press release can be found here. The infographics included in the release, and below, can be freely used by the news media (including content marketing blogs) with attribution to Policy2050.com. Additional media materials are available upon request.
Inquiries can be directed to david.pringmill@policy2050.com.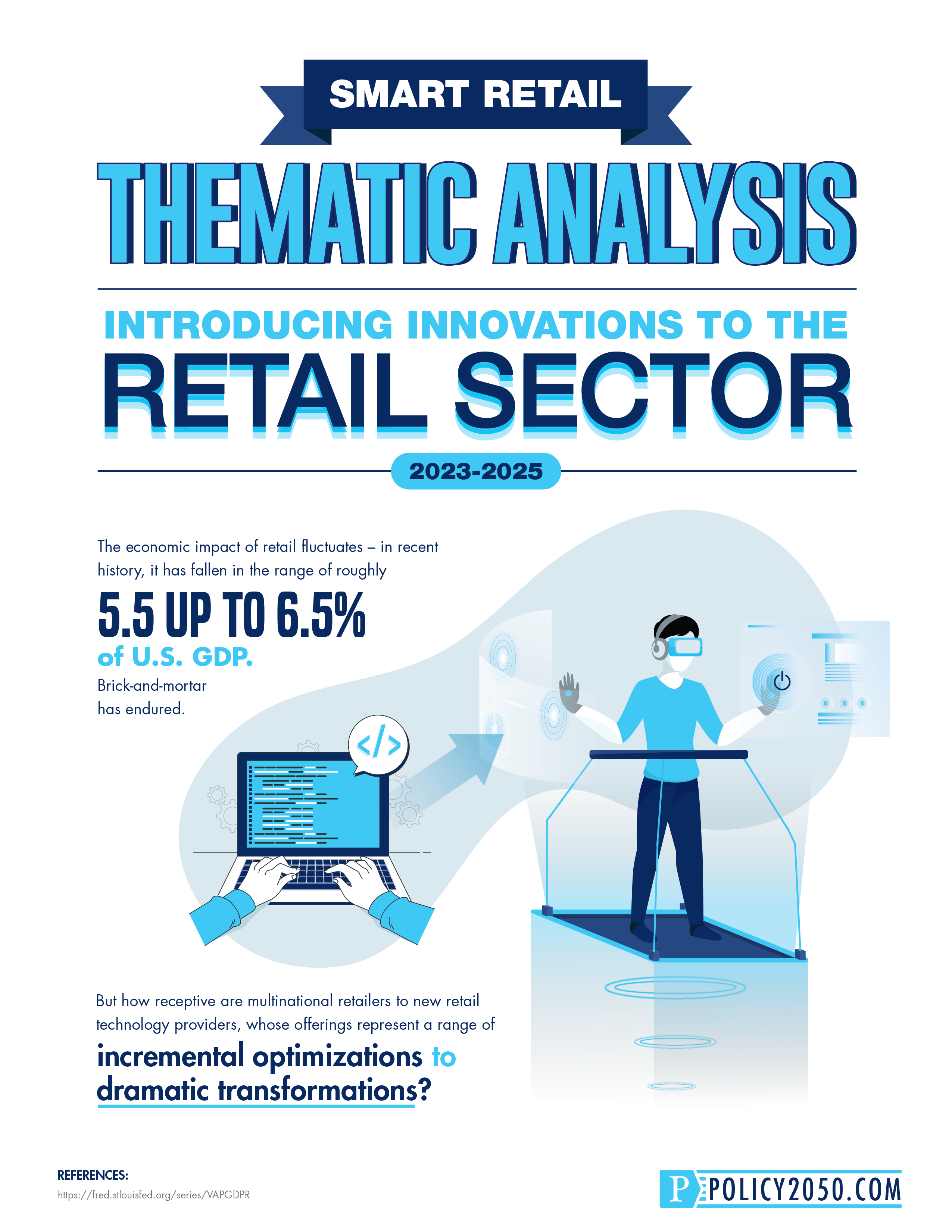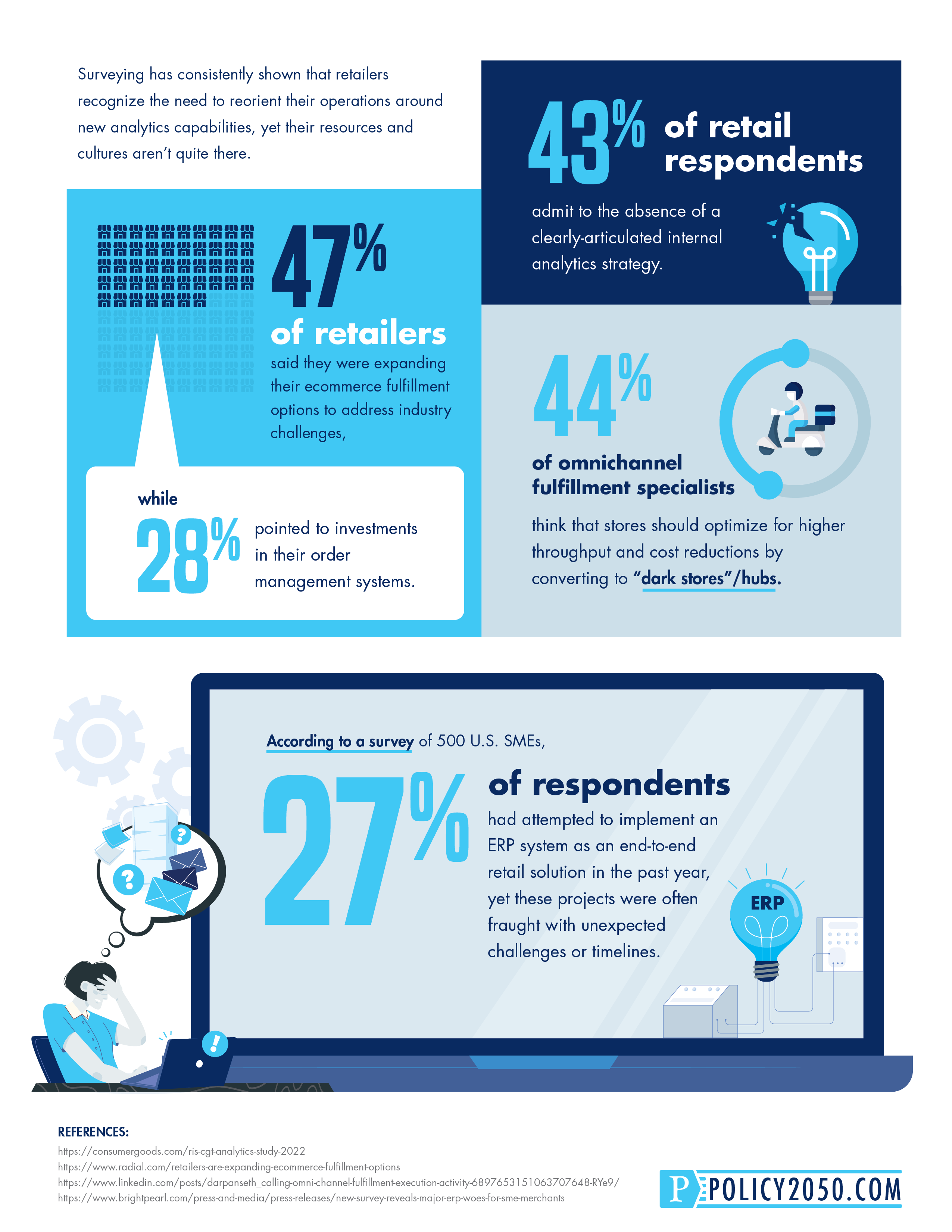 Purchase Options